It's Not Always Depression, Article Writing Example
This Article Writing was written by one of our professional writers.

You are free to use it as an inspiration or a source for your own work.
The manner in which the patient in the article "It's Not Always Depression" is able to be cured with different psychotherapy techniques (in this case, experiential dynamic psychotherapy) is truly remarkable. It indicates the fact that in order to cure some patients, therapists must be willing to deviate from the norm of practicing the same methods on all patients. The reason as to why the patient, Brian, is able to be cured after years of being depressed, is because the therapist brings it upon himself to help his patient embrace his past and live in the moment. The kind of effect that experiential dynamic psychotherapy had on Brian indicates that although some forms of psychotherapy might not work on certain patients, it is not to say that different methods will not work either. What a therapist must always remember is to exhaust all possible kinds of therapies in order to enhance the patient's life. Brian was able to recover from his depression because of the manner in which the therapist got him to open up after years of using experiential dynamic psychotherapy on him.
Near the beginning of the article, Brian's therapist, instead of taking a usual approach to psychotherapy, throws a cushion at Brian. Although this might appear as a comical gesture from a superficial perspective, the therapist knows exactly what he is doing. By being thrown the cushion, Brian is able to stop thinking about whatever it was that he had going on in his mind and is able to bring himself back to the reality of his life. By doing so, the therapist is now able to get Brian to open up a little more than before. The fact that Ms. Hendel (the psychotherapist) was able to get Brian to open up within a few minutes of experiential dynamic psychotherapy is ground-breaking. This indicates that other therapists were either not willing or did not know how to get Brian to open up. Their folly was in the fact that they were all trying to use traditional methods of therapy when they should have been using experiential dynamic psychotherapy.
Going into the logistics of it, experiential dynamic psychotherapy works because of the manner in which it is able to get patient to recall certain moments in his or her life and, in a sense, re-live them, except embrace them. What is meant by this is that the patient understands that happened to him or her is nothing more than a state of emotion. In the article, when Ms. Hendel was getting Brian to analyze the emotion he was feeling, Brian was able to understand what he was going through. The reason as to why other therapists were not able to do this is because they did not think of the idea that they should approach the patient differently from other patients.
Another kind of therapy that could have helped Brian tremendously is known as family psychotherapy. Through this kind of psychotherapy, a therapist has the ability to speak to a family as a whole and fully comprehend what is going on. At times, issues with the family may go way back to childhood years or they may currently be taking place. Family psychotherapy is regarded as a kind of therapy that help families or individuals within a family understand and improve the way family members interact with each other and resolve conflicts together. If Brian's family had opted for this kind of psychotherapy, then perhaps Brian would not have felt so neglected throughout the course of his childhood.
Not only that, but his parents would have come to understand and appreciate what Brian was going through. After extensive family psychotherapy a therapist would have been able to create a loving family. It is imperative that individuals understand that all kinds of therapy take time, however. This can mean that in order to fix a certain individual's thoughts or emotions, months or even years may pass. The amount of time that an individual may require depends on the state of emotion and the state of mind that a certain individual might be in when he or she initiates psychotherapy.
Family psychotherapy has the power to bring families who have been distant for years, together. Although it might be difficult to get a dysfunctional family in the same room for extensive periods of time, once the family starts to cooperate, they are bound to help each other improve day by day. Another vital thing that must be understood in regards to psychotherapy is the fact that an individual cannot be helped if he or she does not want to be helped in the first place. What is meant by this is that a patient were to be forced into taking psychotherapy, per say, then that patient would perhaps neglect the treatment at first. The patient might realize just how much the psychotherapy can help him or her, but this would certainly not be the case at the beginning. The power of family psychotherapy, or any kind of therapy for that matter, is that it has the ability to bring individuals together despite having dark pasts with one another throughout the years.
Brian was able to recover from his depression because of the manner in which the therapist got him to open up after years of using experiential dynamic psychotherapy on him. In this case, family psychotherapy could have proved just as effective. What is remarkable about Brian's experiential dynamic psychotherapy is the fact that no other therapist was able to help Brian with different types of psychotherapies. This should serve as a vital reminder to other therapists that they should always be willing to "think outside the box", for every patient is different. What is meant by this is that there is no certain technique or method that will help all patients in the same manner. Since every patient is distinct, it a therapist's responsibility to analyze what kind of psychotherapist will prove to be most effective.
References
AEDP Institute. (n.d.). About AEDP – AEDP Institute. Retrieved from http://www.aedpinstitute.org/about-aedp/
Family Systems Therapy. (n.d.). Retrieved from http://www.goodtherapy.org/family-systems-therapy.html#
Hendel, H. J. (2015, March 9). It's Not Always Depression – NYTimes.com. Retrieved from http://mobile.nytimes.com/blogs/opinionator/2015/03/10/its-not-always-depression/
Stuck with your Article Writing?
Get in touch with one of our experts for instant help!
Messenger
Live chat
Time is precious
don't waste it!
Get instant essay
writing help!
Plagiarism-free
guarantee
Privacy
guarantee
Secure
checkout
Money back
guarantee
Get a Free E-Book ($50 in value)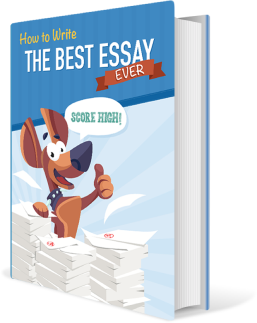 How To Write The Best Essay Ever!