Japanese Discrimination, Essay Example
Pages: 4
Words: 1088
Essay
This Essay was written by one of our professional writers.

You are free to use it as an inspiration or a source for your own work.
Being developed and prosperous country, USA has always attracted millions of people from all over the world to immigrate. For this reason United States is a multinational country that consists of a variety of nationalities. Though the history of different minorities is usually characterized by discrimination politics, little respect and underestimation of their potential, these people struggled for economic success, good education, and simply for better life. In fact, despite the causes of immigration, one can imagine what sort of people could get involved in such a risky activity. Japanese Americans have their own history of immigration and in most cases their personal record of prejudice.
The period of Japanese immigration started in 1868, when the first ship "Scioto" carried 153 people for employment on beet plantation. Most of these people had agricultural background and, thus, expected to gain economical success by working on the land. This single event marked the beginning of racial discrimination towards Japanese Americans. As first aliens proposed high quality labor for relatively small wages, they created competition. American people were highly concerned with this issue as such competition lowered their career and prosperity opportunities. Most of Japanese Americans had enough money to buy their own land in order to start their own business. Unfortunately, due to discrimination they had no other option but to lease part of the land in exchange for employment on certain company. "For example, Toji Fujimoto came to Idaho in the early 1900s to work as a beet laborer for the Utah and Idaho Sugar Company. He saved his wages to rent 180 acres to grow his own beets, and his father, brothers, and picture bride soon joined him" (Mercier 2003). The level of prejudice was so high that most of the Japanese Americans were unable to find career solutions of the mainland. For this reason most of the immigrants settled in Hawaii as the situation there was much better.
Several decades between 1870-1900 are characterized by success of Japanese people in the fields of agriculture and railroad building. Thousands of new immigrants invaded United States. This period is marked by growing of anti-Japanese attitudes and, therefore, shows a new stage of racial discrimination. "Tensions led to so-called "Gentleman's Agreement" between the U.S. and Japan that effectively limited after 1908 the numbers of laborers that could emigrate from Japan" (Mercier 2003). The position of immigrants was hardened by the fact that negative attitudes towards representatives of this nation were supported not only by ordinary Americans, but also by the US government, which, in its turn, provided sanctions against Japanese people.
Despite all difficulties, great number of Japanese people had finally moved to their own business. Significant growth of Japanese American families was registered by 1920. However, further development of anti-Japanese movement created a new barrier for the immigrants. The question of legal entry into the country by Japan immigrants was raised again. "The issue of U.S. citizenship eventually was decided by the 1922 Supreme Court decision Takao Ozawa v. United States which declared that Japanese were ineligible for U.S. citizenship" (Brown Henderson 2000). A new term "white" was created to limit the number of Japanese people entering the country. Only 420 immigrants were legitimized to live in the United States due to their "match" with this term. It is hard to believe that it could be a tool of discriminative practice for a long period of time. "Paul Claudel, celebrated poet, writer and French Ambassador to Japan from 1921 to 1927, wrote in a letter on April 24,1924 that the news of mounting discrimination against Japanese immigrants and their descendants were being received with shock in Japan, and perceived as humiliating, especially since the country had made concerted efforts politically to convince the USA that it was a friendly nation" (Michico 1999).
Another acts of racial discrimination legitimated by US government can be seen during the period of World War II. After planned attack on Pearl Harbor, Japanese immigrants suffered not only from job limitations and problems with legal entry to the country, but also from pursuits of negatively disposed Americans. "On February 19, 1942, President Franklin D. Roosevelt issued Executive Order 9066, which ordered the removal of 120,000 Japanese Americans from the West Coast to ten inland concentration camps located in isolated areas in seven states" (Mercier 2003). The most terrible fact is that two thirds of those prosecuted people have already become US citizen. Moreover, despite "cramped, unsanitary conditions of the camps, residents tried to reconstruct their lives behind barbed-wire fences and guard towers" (Brown Henderson 2000).
During Second World War Japanese Americans were discriminated practically in every branch of ordinary life such as real estates and other property owning, shopping, dining, entertainment, etc. Another terrible fact observed during these years is observed when the remains of 442nd Combat team were returned to the United States. Some of the remains were simply refused of graves on certain cemeteries, because of the nationality of dead people. In other words, people who gave their lives in the name of their country refused to be buried in their land.
Main problem of Japanese immigrants was legality of prosecution for almost one century. Though the situation has changed during last ten years, certain aspects of Japanese people's life are still limited or restricted. For instance, US firm owners usually practice dual labor market. It is logical that low wages benefit the company's budget. However, such practice discriminates Japanese people. Earning low salaries immigrants do not have enough money to educate their children, buy real estates, or simply survive. Such situation creates poverty, illiteracy of Japanese children and is considered to be discriminatory.
Secondly, discrimination is still observed on the labor market. Though Japanese people create real competition, managers tend to employ native Americans more than Japanese Americans. Immigrants also experience some kinds of institutional and reverse discrimination. Though I identify with United States mainstream culture, I understand that racial prejudice is a harmful trend observed in US nation. In fact, when comparing recent situation with the past one can come to a conclusion that situation has improved. Nonetheless, we cannon deny prejudice and unlawful intolerance in terms of negative attitudes towards these people.
Works Cited
Brown Henderson, Cheryl. (2000). "The History Of Japanese Immigration". November 2004. Retrieved 27 February 2009 <http://brownvboard.org/brwnqurt/03-4/03-4a.htm#cap1>.
Mercier, Laurie. (2003). "Japanese Americans in The Columbia River Basin". November 2003. Retrieved 27 February 2009 from <http://www.vancouver.wsu.edu/crbeha/ja/ja.htm>.
Michico, Nara (1999). "Japanese translation of Paul Claudel Correspondance Diplomatique". Shoushisha, Tokyo, Japan.
Murayama, Yuzo (1984). "Contractors, Collusion, and Competition: Japanese Immigrant Railroad Laborers in the Pacific Northwest, 1898-1911". Explorations in Economic History 21.
Time is precious
don't waste it!
Get instant essay
writing help!
Plagiarism-free
guarantee
Privacy
guarantee
Secure
checkout
Money back
guarantee
Get a Free E-Book ($50 in value)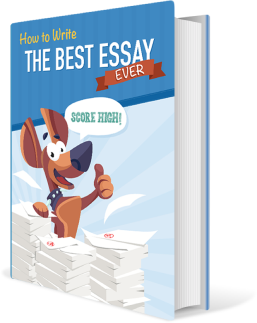 How To Write The Best Essay Ever!