Merck in Latin America, Book Review Example
This Book Review was written by one of our professional writers.

You are free to use it as an inspiration or a source for your own work.
The case presented in Merck in Latin America is the story of Grey Warner's contribution to raising the profitability of a pharmaceutical company in the complex economic and political situation of Latin America.
In 1993, when Grey Warner became Merck's vice president of Latin America, the sales figures were unsatisfactory and the personnel's views on business were not the ones to encourage economic growth.
Although Merck sustained high ethical standards and business values, it was a challenge to import them to some of its peripheral marketplaces, including Latin America, due to often unfair competition and corruption. It was Grey Warner's task to enter the competition with Merck's highest moral standards and create an open business culture.
Merck's drugstores operated in 30 Latin America's countries populated by 450 million people. The society was so polarized that in fact only 25% could buy various healthcare products on their own, without government support. General economic difficulties in the region included hyperinflation, unemployment, and foreign debt. Moreover, Merck had to compete being only poorly protected with patent laws. It was only in the mid-1990s that Latin America started experiencing some economic growth and increasing living standards of the expanding middle class, which was to result in higher sales.
In the early 1990s, Merck suffered from significant strategic, management, organizational and cultural problems with dissatisfied personnel and low profitability. Merck's employees were far from feeling steadfast in the company's values and mission. It might have been explained by the mentality of people who generally lived under dictatorship regimes which paid minimum attention to individual needs and opportunities. Needless to say, the people were not ready to offer management and cultural support to Merck.
Organizationally, Merck in Latin America was chiefly represented by sales and marketing personnel with little cooperation between them. As to medical research groups, they reported immediately to their functional heads in New Jersey, thus being disintegrated from Latin American system.
On balance, when he became the vice president in 1993, Grey Warner had to face (1) local economic problems such as low purchasing capacity of the population etc; (2) undemocratic and often corrupted regimes, uprotective legislation (weak patent laws) and unfair competition which made it hard to sustain high ethical standards; (3) inefficient organization; (4) cultural conflict.
Choosing not to focus on some global economic problems implied, for example, by items 1 and 2 above, we would say that most of the challenges that Merck faced lay in the field of organizational behavior and strategic planning. We anticipate that such concepts as team building, personality assessment, strategy, and organizational fitness are to be touched upon in seeking solutions for the problems.
Grey Warner's idea of success for Merck in Latin America lay in what he called "very broad operational freedom at the country level, based on clear strategies/policies, and all on a foundation of strong values". There was a variety of solution approaches at hand.
Firstly, Warner applied strategic planning for the region. It suggested organizing efficient leadership for each country as Warner believed it was impossible to control the whole region without delegating responsibilities. Each country was to work out its particular strategy based on the current economic and political situation in it; each strategy had to finally comply with the general Merck objectives. Playing at the improving economic conditions, Merck was to regain control of the business from partnering companies formed during the crisis of the 1980s. In contrast to the past, strategic planning at the level of the country was to involve larger groups of people, not only top executives. Warner put great emphasis on cooperation which accounted for the advantages of this approach: cooperation allowed comprehensive view of the economic situation and ease of getting the message across to the whole of the organization. Moreover, individual solution for each country meant greater flexibility of the whole system and its more effective responsiveness to economic challenges. On the other hand, this approach entailed considerable expenditures on reconstructing the company and implied ready to cooperate and competent staff which was lacking in most regions. The problem with the staff, however, could be alleviated by combining the strategic planning approach with personnel-oriented one.
Another possible solution approach was to make an extensive use of economic mechanism to win in the competition and come to dominate at the market. Apart from supporting strategic planning with the resources, processes, and structure necessary to meet the objectives, which goes without saying, Merck could take advantage of foreign manufacturing and turn to predatory pricing to outplay its competitors. The strong point of its solution might have been the fact that Merck as a large international company had every opportunity to allocate some capital to support such operations. Which is more, the result might have been felt very quickly. However, the effect would not have been likely to be long-lasting since such approach would have brought about no changes at the ground level, i.e. it would not have meant more efficient work performed by more qualified and committed people.
But what Warner found of primary importance and what we view as the most effective and recommended solution was modeling the type of behavior that was required to succeed in the new business environment, i.e. putting the emphasis on people sharing strong values. Warner felt that the formula of success was a new culture based on a firm and clear set of values. Furthermore, Warner understood that the values people could share were not to be just imported from a strange environment but preferable worked out by people themselves. Warner also introduced new approaches is staff selection which was to put the right people in management positions. The advantages of this approach are obvious and include creating a collaborative and trusting environment within Merck in which people would cooperate to work efficiently and as a result increase sales. However, when implementing the solution, Merck had to face the clash of cultures and mentalities. Moreover, the economic situation in many countries was not helpful in terms of developing strategic planning thinking; for example, it was hard to exercise far-sightedness taking into account hyperinflation and general instability in Brazil. Still, this solution approach suggested a general change at the ground level which was to bear fruit in the long run. That is way it is seen as the most effective one.
To implement this solution, the following steps were taken.
Firstly, Warner developed a set of values in cooperation with Latin American Merck employees. The values included transparency, which meant saying the whole truth and was to encourage trust between co-workers and comprehensive viewing of the problems, unconditional respect, trust as a logical result of transparency and respect, cooperation, integrity meant alignment between high ethical standard and real work, innovation which meant introducing new ideas and being ready to address problems and mistakes, and accountability which meant being responsible for the results of learning and acting.
Secondly, Warner turned to Myers Briggs personality-type indicator assessment to define a candidate's or employee's working and personal qualities. Together with other team-building activities, this was to provide deeper understanding and improve communication among management groups.
Thirdly, Warner is responsible for establishing a 360-degree feedback process to let managers know how they are seen by their bosses, peers and subordinates and discuss the problems freely. This was extremely beneficial for enhancing cooperation between people who worked in marketing and sales and democratizing the management style.
Another major change was the introduction of organizational fitness profiling system. It was a specific discussion scheme which allowed top and lower-level managers to interact and understand the difficulties in the realization of the company's strategy and values which resulted in redesigning the organization and sometimes updating the strategy. Regular OFP sessions ensured flexibility and constant editing of the system as well as presented an important team-building procedure.
As it has already been mentioned, the expected outcome of applying this solution was creating a real close-knit and trusting team which would offer high-quality service and work together at increasing sales. The result in Argentina, Brazil and Mexico is said to have been adequate taking into consideration the efforts put in and the difficulties fought. The sales figures demonstrated considerable profitability increase and Merck surely managed to keep its business values and high ethical standards. While increased profits could be partially written down to general economic growth of the region, creating a powerful and high-spirited team was surely Merck's achievement.
References
Stroh, L.K., Northcraft, G.B., Neale, M. A. Organizational Behavior: A Management Challenge. Lawrence Erlbaum Associates, 2001.
Middleton J. Organizational Behavior. Capstone Publishing, 2002
Stuck with your Book Review?
Get in touch with one of our experts for instant help!
Messenger
Live chat
Time is precious
don't waste it!
Get instant essay
writing help!
Plagiarism-free
guarantee
Privacy
guarantee
Secure
checkout
Money back
guarantee
Get a Free E-Book ($50 in value)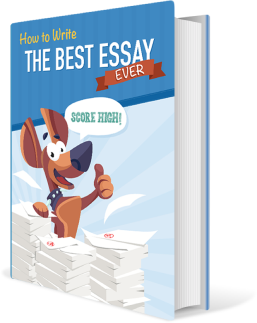 How To Write The Best Essay Ever!