Leadership and Women, Article Review Example
This Article Review was written by one of our professional writers.

You are free to use it as an inspiration or a source for your own work.
The question of the number and effectiveness of women in business leadership roles has been studied to an extent in the past few decades. Authors have analyzed the qualities of female leaders, as well as their weaknesses. Equality is one of the main focal points of business ethics, and for successful reasoning, there is a need for examining what women can do better or differently when becoming leaders. Chandler (2011) examines the question in detail, and the article will be reviewed in order to find the answers to the main question: what women do differently, what they bring into the exercise of leadership?
The main purpose of the article is to highlight the most common values of female leaders and to find their most successful contributions towards leadership practices. The article is also focusing on examining the way women lead and the difference between male and female attitudes towards staff, projects and commitments.
The key question that the author is addressing is that – based on the results of quantitative and qualitative studies- how the ability of female leaders to show a higher level of flexibility, self-confidence, emotional intelligence and instinct influences the quality of management and leadership outcomes. Using a sample of women executives, in a 5-year study, the author is trying to find the main benefits for organizations female leaders can provide. The abilities and perception of female qualities can lead to either support or gender discrimination.
The most important information in this article is that women leaders are still pushed back, while there are many female entrepreneurs in small businesses who are able to prove their abilities outside of the corporate world. While female leaders are emerging despite the "glass ceiling" (p. 9.), there are still great disparities based on gender stereotypes. While the author notes that the previous and present governments are working on closing the gap between genders in leadership, there is still a lot to do. It would – according to the author – create prosperity, a more caring society and a just system. (p. 9.)
The main inferences/conclusions in this article are that the ethical issue of gender discrimination in the business world still exists and it holds back businesses, stakeholders or organizations from development.
The key ideas we need to understand this article are that "socialization and culture influences perceptions of women's leadership". (p. 4.) The author also mentions studies concluding that women are better at negotiating and peace-building because of their empathy and emotional intelligence. While they are present in the leadership of these areas, businesses are still stuck with old stereotypes; such as "women are weak".
The main assumption(s) underlying the author's thinking is (are) that women are still not treated equally at workplace, and the glass ceiling prevents many talented and able females from becoming successful leaders providing benefits for the business.
The main point of view presented in this article is that men keep on holding the highest business positions in the multinational business world, in spite of the proven effectiveness of female leaders. Quoting a Catalyst study (p. 2), the author emphasizes disparities: "women hold only 14.4% of executive positions in Fortune 500 companies, while men hold 85.6%".
While the author clearly states the thesis and outlines the qualities of female leaders, there is no comparison of male and female leadership traits/characteristics. This insight would provide a proof of reference for further studies. Also, by proving that women are willing to become leaders and work as hard as men, the presentation of the case against gender inequalities would be stronger.
According to the Cullia (2004), equality and non-discrimination should be taken seriously by businesses across the globe. The briefing mentions some strong reasons why women should be treated equally when making a selection for a management position. First of all; quoting several research studies, the author confirms Chandler's initial statement (2011) that businesses with more female senior managers perform better against critical measures. Several other performance results are also published by the author, confirming the thesis of Chandler that women have a lot to put down on the table regarding leadership qualities.
Gardiner and Tiggemann (1999) mentions diversity-based inequality, as well as the different problems genders face in workplace. One of the main finding of the study is that many female leaders can find it difficult to take on a stereotypical style of leadership based on their gender. Indeed, some female leaders have qualities more relevant to male characters. This can be determined as one of the sources of inequality in leadership.
Chandler's article (2011) has successfully highlighted the problem of gender inequalities and has provided a proof that there is a need for more female leaders. However, there is a need for further quantitative and qualitative research in s order to find ways of breaking down barriers in the way of gender equality in leadership.
References
Chandler, D. (2011) What Women Bring to the Exercise of Leadership. Journal of Strategic Leadership, Vol. 3 Iss. 2, Winter 2011, pp. 1-12
Gardiner, M., Tiggemann, M. (1999) Gender differences in leadership style, job stress and mental health in male- and female-dominated industries. Journal of Occupational and Organizational Psychology (1999), 72, 301–315 Printed in Great Britain. 1999 The British Psychological Society. Online.
Cullia, J. (2004) Ethics and Leadership Effectiveness. 302-327. In: Antonakis, J., Cianciolo, A., Sternberg, R. eds. The Nature of Leadership. SAGE.
Stuck with your Article Review?
Get in touch with one of our experts for instant help!
Messenger
Live chat
Time is precious
don't waste it!
Get instant essay
writing help!
Plagiarism-free
guarantee
Privacy
guarantee
Secure
checkout
Money back
guarantee
Get a Free E-Book ($50 in value)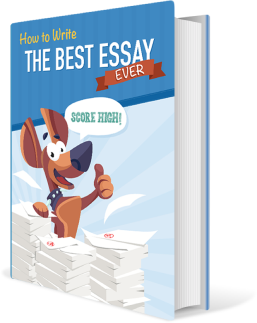 How To Write The Best Essay Ever!