Life Is Beautiful by Roberto Benigni, Movie Review Example
This Movie Review was written by one of our professional writers.

You are free to use it as an inspiration or a source for your own work.
Outline
Introduction
Discussion
Multicultural psychological principles
Conclusion
Abstract
This essay gives an account of the Italian tragedy comedy Life is Beautiful written and directed by Roberto Benigni. Further, psychological interpretations pertaining to how multicultural influences impacted the life of characters; setting and social environment depicted in the movie will be highlighted.
Introduction
Brief Review of Movie
The scene opens showing what appears to be a jungle in Italy sometime during the 1930s. Star character Guido Orefice (Benigni) was driving down a long road among forest speeding through the rough red brick dam into a deserted pasture. He is of Jewish ethnic background, charismatic, funny and young. According to the narrative Guido Orefice was seeking employment when he met a beautiful young girl, Dora, who was expected to be engaged to a wealthy, but arrogant Italian gentlemen. Applying dexterity and prudence he was able to steal her from the engagement on a horse and they were married against her mother's wishes. Subsequently, Joshua (Giorgio Cantarini) was born (Bullaro?, 2005).
These episodes occur amidst a transitory political era in Italy. In order to blend culture Guido took great pleasure often in imitating members of the Nazi party. This was demonstrated as reiterating their racist philosophy as well pseudoscientific logic. On one occasion he could be seen exhibiting his 'perfect Aryan bellybutton' by jumping onto a table. More importantly, the horse, which he used to steal Dora from her engagement, was later painted green with anti-Semitic distasteful remarks (Bullaro?, 2005).
However, by 1945 Dora reconciled differences concerning the wedding with her mother. Misfortune griped the family when on Joshua's birthday Guido, his uncle, Eliseo, and Joshua are seized. They are all taken into a concentration camp, a place set aside for Jews. Dora was not a Jew, but insisted on being with her family in the concentration camp environment. In order to continue a healthy family relationship while being detained Guido does not explain the true circumstances to his son. He allowed the child to view this environment as a playing field. On this field there were rules because everyone is engaged in a game to make points (Bullaro?, 2005).
Successfully, Guido was articulate in hiding the truth about this game and playing field environment from his son by detailing pertinent aspects such as if he cries or calls for his mom he would lose points. Further as the boy begins to witness the mystery of his misery and insists on ending the game and return home his dad reinforces the rules of the game. Eventually, as Americans started to take over and departure of prisoners began, Guido told Joshua to hide in a Sweatbox until everyone left. He pointed out to his son that the game was ending and he would be rewarded for the pointed he earned (Bullaro?, 2005).
In anticipation of the end Guido leaves to locate his wife Dora. Unfortunately, he is caught and captured by Nazi. Ultimately, he his executed before reuniting with his wife. Maintaining prudence in the articulation of his fiction he marches with exaggerated goose-steps towards the execution as if in a parade demonstration. The next day when Joshua gets out of his sweatbox to his surprise American troops were in control. He was rewarded with a ride on the tank during which time he sees his mother leaving and they are reunited at the age of four and a half years old. The director allows an adult Joshua to narrate the story of his father's sacrifice at the end of the film (Bullaro?, 2005).
Discussion
 Detail on Multicultural psychological principles
The multicultural psychology was deeply embedded in the star character's (Guido) dexterity and prudence articulating cultural adjustments to a society clearly inconsistent with his values and innate subconscious desires. According to Matsumoto and Juang (2013) these deep desires to conform and fit in are elements of our personalities. A principle influencing personality and culture indicates that personality is developed by performing repeated roles, expressing thoughts, feelings, and behaviors. These appear as occurrences in real life across single role experiences (Matsumoto & Juang, 2013).
In relating this principle of performing repeated roles to Guido's journey in the story Life is Beautiful he expresses this dimension through dexterity and prudence capturing Dora from the engagement party and marrying against her mother's wishes. It must be understood that this was not a spontaneous action. Even though not shown in the film probably based on the Italian culture this was an acceptable way of demonstrating one's wishes. Besides, Guido continues to plunge into a personality role play struggle when he imitates the Nazi.
Openly he shows off the undermining racists attributes depicting a Nazi culture. However, when of considering performing repeated roles principle again there had to be some innate desire to express racism prior to entering Italy. Matsumoto and Juang (2013) further contend elaborating on performing repeated roles principle those 'appear as occurrences in real life across single role experiences…….. producing a history that comprises aggregate role experiences' (Matsumoto & Juang, 2013, p. 226).
Aggregate role experiences can be traced from the time of Dora's capture through to Guido's fiction game between himself and Joshua during the concentration camp experience until his execution. Matsumoto and Juang (2013) continue to deliberate this principle by citing that experiences derived from performing repeated roles eventually become the premise for other aspects of the personality to emerge which include narratives, values, and general motives (Matsumoto & Juang, 2013). In Guido's situation these were manifested during a series of events ultimately depicting astute coping skills.
Here is where the principle of culture identify becomes applicable. Matsumoto and Juang (2013) offer three classifications of cultural identity. First is personal identity. This encompasses the individual's innate distinguishable qualities and attributes, which separates him/her from the other person and is closely linked to self-concept theoretical assumptions. Next are collective identities, which mean that the individual establishes a relationship with the social environment. It pertains to acknowledging that one belongs to a particular social category such as a professional organization. The third identity is relationship. This is recognizing qualities one has that attach him/her to other people in the social environment. These include father, husband, wife, daughter son just to identify a few relationships (Matsumoto & Juang, 2013).
Further, Matsumoto and Juang (2013) posit that 'identities are cognized creations of the human mind and are important because they fulfill a universal need to belong to social groups' (Matsumoto & Juang, 2013, p. 357). Therefore, Guido's dominant relationship identified as lover, husband, and father were explicit in the account of Life can be Beautiful. To a lesser extent his imitation of Nazi related to a collective identity endorsing himself as an Italian and not a Jew all being creations of his mind as culture itself is a creation of the mind.
Conclusion
The foregoing discussion highlighted salient elements related to the main character's (Guido) cultural identify dilemma in a multicultural environment. This author offered a comprehensive analysis of how he mentally adapted to the crisis as the main feature of events portrayed in the film.
References
Bullaro?, G. (2005). Beyond "Life is Beautiful": comedy and tragedy in the cinema of RobertoBenigni, Troubador Publishing Ltd
Matsumoto, D., & Juang, L. (2013). Culture and Psychology. (5th ed.). Belmont, CA:Wadsworth.
Stuck with your Movie Review?
Get in touch with one of our experts for instant help!
Messenger
Live chat
Time is precious
don't waste it!
Get instant essay
writing help!
Plagiarism-free
guarantee
Privacy
guarantee
Secure
checkout
Money back
guarantee
Get a Free E-Book ($50 in value)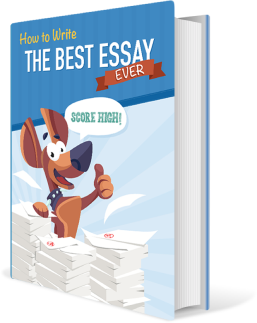 How To Write The Best Essay Ever!