Linguistics, Personal Statement Example
This Personal Statement was written by one of our professional writers.

You are free to use it as an inspiration or a source for your own work.
Prompt 1
My parents did not have higher education, thus, as a high school student in Hong Kong, I used to help my parents read and translate business letters. My family is in the electronics business and the growth of Hong Kong's manufacturing industry has inspired them to seek growth in international markets for the first time. The success of international ventures doesn't only depend upon business skills but also soft skills such as cross-cultural knowledge and language. Language is the window into a culture and acquiring foreign language skills gives one a competitive edge in the international markets.
My interest in linguistics has also been shaped by extensive international travels. I noticed that foreign language skills do not only help one expand his thinking horizon and improve understanding of the world but also help one secure goodwill and cooperation from the locals. I am also fortunate to experience a foreign culture as a local resident when I spent last year of high school in New Zealand. My goal in enrolling at Logan Park High School (LPHS) in New Zealand was to become more proficient in British English but I also ended up learning Latin and French. My linguistics education also helped me learn about the roots of English and French languages in Latin. For example, "amicus" in Latin is "ami" in French and "friend" in English. The realization that even languages who could not have been more different in sound and grammar, share roots only further sparked my interest in linguistics.
LPHS hosts "International Student Festival" every year in which I represented China and introduced participants to Chinese culture and basic linguistic rules. One of the things I realized during the festival was the difficulty of translating foreign words into Chinese language because either substitute words do not exist in Chinese language or any attempt to translate foreign words into Chinese results in quite unexpected meanings. Similarly, when translation attempts may be possible, Chinese terms are usually longer than foreign terms. For instance, "Pizza Hut" is "Bi Sheng Ke," in Chinese which translates to "most certainly win in the house." But the word "pizza" alone translates to "pi-sa" in Chinese. This realization also helped me understand why international marketers frequently make marketing mistakes in China and sometimes even have to change their original brand names in favor of a local version. This also demonstrates the close relationship between language and a culture. This is why I am determined to expand my linguistics skills because certain elements of culture can only be understood through local language.
My linguistic skills also helped me secure a position as a student helper at Diablo Valley College's International Student Admissions and Services facility (ISAS) in Spring 2013. My responsibilities included providing information to students about visa and immigration issues. Students from countries as varied as France, Korea, and Indonesia would specifically seek my assistance because they claimed I could anticipate their concerns even without asking. I also used the experience to further advance my linguistic skills.
My experiences in the U.S. have also helped me better understand the role of language within a particular culture. I studied British English in New Zealand which is quite similar to American English but the differences are significant enough to create communication hurdles. In addition, the accents also vary across cultures and Middle East is a great example. Students from Saudi Arabia spoke Arabic in an accent and style that was quite different from Arabic language speakers from Morocco. Languages do not only serve as means of communication but also provide hidden meanings that are lost in translation. This is why my goal is to learn as many languages as possible and I hope University of California will provide me with education that helps me bridge gaps between cultures.
Prompt 2
One of the traits I am particularly proud of is my willingness to embrace new experiences. As a child, I was shy and reserve and mostly kept to myself. I didn't trust others to really understand me and the idea of being judged also prevented me from opening myself to others. My father understood the importance of social interaction and skills, thus, he started bringing me to business events to acquire social and communication skills. It was not easy at first but I started realizing it is difficult to exist in isolation because we need others in life sometimes whether in personal or professional matters. But as I became better at communication and social skills, my hesitation started disappearing.
The biggest influence on me in my journey towards embracing the outside world was a high school teacher who referred to Forrest Gump, "life is like a box of chocolates, you never know what you're gonna get." She helped me realize life is full of tests which are meant to measure our true potential and successfully passing each test gives us a renewed sense of pride and self-confidence. She taught me that even failures carry valuable lessons and education takes place everywhere, even in the seemingly ordinary events in life. She encouraged me to embrace new experiences even if they may not appeal to me because only by stepping outside our comfort zones do we expand our perspectives and thinking horizon.
Another trait I am proud of is my willingness to embrace challenges and try to overcome them. My experiences in life have taught me we put in our best efforts and push ourselves to the limit only when faced with difficult challenges. Challenges may scare us but there are also essential for our personal growth. Learning new languages is not an easy task but I am determined in order to make the most out of my future international travels. I have no doubt it will open numerous career paths for me because national boundaries are becoming insignificant and interaction among cultures will continue to grow. My personality traits have helped me achieve high degree of self-confidence which is why I do not only embrace challenges but actually seek them out.
Stuck with your Personal Statement?
Get in touch with one of our experts for instant help!
Messenger
Live chat
Time is precious
don't waste it!
Get instant essay
writing help!
Plagiarism-free
guarantee
Privacy
guarantee
Secure
checkout
Money back
guarantee
Get a Free E-Book ($50 in value)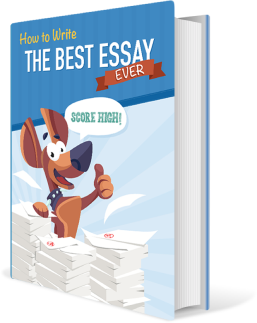 How To Write The Best Essay Ever!