Making High-Poverty Schools Hunger Free, SWOT Analysis Example
This SWOT analysis was written by one of our professional writers.

You are free to use it as an inspiration or a source for your own work.
Studies have shown that there are many students in developing and developed nations that are unable to gain equal access to nutritious foods. It is therefore necessary to determine how this gap in the provision of nutritious food could be provided. Many working families do not have time to prepare food for their children, and often present their dependents with money to acquire food on their own. However, since these individuals are not aware of what constitutes a well-balanced breakfast, these individuals often purchase candy or other items that are unable to support the health of a growing child. Furthermore, these eating habits promote obesity and obesity-related illness. Therefore, it is essential to determine a way in which these children could gain access to healthier food that will support their growth and performance in school.
Overall, it is essential for fiscal and monetary policies to support the rights for disadvantaged groups. Prior to understanding the diverse political issues involved in the acquisition of nutritious food for people in developing nations, it is important to focus on this issue in the United States. To make food prices more affordable: local governments should enter into contracts with local farmers to acquire food for cheaper prices, state and federal governments should allocate budgets to fund free school lunch programs in low income areas, and schools must coordinate their budget to include outreach programs that will help impoverished individuals acquire food in their local communities (Neuberger, 2013).
At the conclusion of this project, 100% of students in low income areas will have complete access to breakfast and lunch programs. Schools will acquire lunch items for a lower price due to the direct access they have to farms in the area. The state and federal government will provide schools with a budget specifically for meal opportunities and community outreach. The health and academic performance of students living in low income areas will increase (USDA, 2013).
The total budget for this project will be $100,000. This effort will remain primarily on the efforts of volunteer professionals to advocate on the behalves of low income families. Volunteers will be responsible for reaching out to the farms and the local government to set up partnerships. Furthermore, they will be responsible for calculating money saving techniques to reduce costs and establish a partnership that will be mutually beneficial. In addition, volunteer lobbyists will visit the local and state governments to persuade them of the benefits of provide schools with a separate budget for the provision of food. These individuals will also conduct research to develop a concise argument to allow them to demonstrate both the cost-efficiency of this method in addition to the positive health and education outcomes that will result. Last, individual schools will be recruited to participate in this pilot program. The $100,000 funding will be used to allocate funds to these schools to acquire food directly from the farms to prepare for this purpose. Additional volunteers will analyze the utility of this program and utilize this data to promote the adoption of this program into a wider range of schools (WFP, 2013). It is expected that the pilot program will be one-year long and this data will then be used to promote the adoption of this program over a four-year period.
The customers who will use the deliverables produced from this project are primarily school-aged students. While they will not be purchasing this product directly, the schools will be contracted to purchase bulk produce and other food items from farms. This will enable the farmers to profit from this bulk deal, the schools will profit from using their money more efficiently, and the government agencies involved will profit from a healthier and more educated population as a long-term result. However, it is important to consider that taxpayers will also benefit because their taxes will not be used as significantly to pay for the law enforcement and health needs of individuals in low income communities that are typically associated with poor health and low levels of education.
The key stakeholders for this project include the general community and the farmers. The farmers will benefit from short and long-term financial gains, while the community will benefit from long-term savings. Since the local, state, and federal budgets are used to provide the community with services, allowing these expenditures to be utilized more efficiently will contribute to the allocation of more relevant services to these individuals. Furthermore, if local farms are provided with more financial incentive, they will be able to compete more effectively with large farms, turning a large revenue for the government in return due to the taxes that they will be required to pay.
The project manager will be responsible for delegating tasks to the members of the team. In this case, this individual will be directly responsible for the supervision of the head of the volunteer lobbyists, the head of the volunteer farming negotiators, and head of the volunteers at the schools. The head of the volunteer lobbyists will be in charge of a team of three individuals; one will petition community politicians, one will petition state politicians, and one will petition federal politicians. The head of the volunteer farming negotiators will be in charge of a team of three individuals, who will be asked to visit farms based on their proximity and current prices charged. Last there will be one volunteer placed at each partner school, who will be asked to select schools for participation based on their financial need and to organize the distribution of food at the local level. This will involve training the cafeteria staff to prepare food in a manner that is quick, cost effective, and will minimize waste. All members of the team will be active for the full five-year trial period.
Table 1 demonstrates the major project milestones and the required delivery dates. It is essential for the pilot phase of the project to be completed in one year to demonstrate the efficacy of the program to legislators to ensure their continued support. Backing up the success of the program with this data is a necessary component of this process. The first project milestone involves recruiting volunteers. This is a necessary component of the project because since this is a low-budget initiative, it is necessary to recruit informed and effective volunteers that are willing to participate in the project for a least a year's time. These individuals could include members of the local community, teachers, parents, and more. It is expected that each individual will have some specialized knowledge in the particular volunteer position they are applying for. Next, government partnerships will be established. This is important because budget backing is necessary to support the success of the project. The pilot phase will only be spending $100,000 on the project, so it is necessary to secure budget for the schools that intend to participate in the program. Next, it is important for volunteers to strike contracts with the farmers. This will ensure that the schools can be provided with affordable meals that will help them spend their budget allocations more efficiently. It will be necessary for these individuals to analyze the various deals they are able to make and lock in on the best deals. Later on in this process, these individuals will be provided with a portion of the $100,000 set aside for the pilot phase of the project. Next, it is necessary for the school volunteers to work closely with school staff members to ensure that the food will be used to prepare healthy meals and that waste will be minimized during this process. This is the most directly important component of the project because it will ensure that healthy food is able to reach the students. Last, the pilot phase of the project will incorporate all of the work that the volunteers have done until this point and the participating schools will offer free food to students for three months. In this phase of the project, data will be compiled and analyzed to determine whether the project is successful and whether it would be reasonable to extend the project to other schools. The last phase of the project is the extension phase, which denotes the spread of the program to other schools if governmental backing is earned.
A major risk of this project is that it is highly dependent upon the abilities of the volunteers. The project requires that they commit to long hours, which may not always be possible. Therefore, three individuals were assigned to each team so that if occasionally, one member is unable to perform his or her duties, another individual could easily step in. This helps reduce the risk of the project. Furthermore, additional volunteer recruiting can be conducted at various stages of the project if necessary. In addition, the project is structured in a manner in which the schools will receive some level of support from the government. In most cases, public schools are always provided budget money from the local government. Therefore, this project requires that the volunteers are able to convince school staff of the importance of using these funds to provide healthy meals to their students. It is more likely that public schools will agree to this program than private schools, so it would be beneficial to start this project with only public schools under consideration to mitigate risk. Last, only a few students will be able to benefit from this food program during the initial three months of this project. Therefore, the benefit that this program could bring to the community may not be well understood. It is therefore important to generate models that will allow everyone to understand the impact that this project will have on a larger scale because this is the ultimate goal of the project. Predicting reach is an important component of the success of the program.
All items of the budget will be used directly to acquire food to be served in the school cafeterias during the pilot phase. Future budget will depend upon renewal of the program from government agencies.
References
Neuberger, Z. (2013, October 13). Community Eligibility: Making High-Poverty Schools Hunger Free. Retrieved from Budget and Policy Priorities: http://www.cbpp.org/research/community-eligibility-making-high-poverty-schools-hunger-free
USDA. (2014, June 13). Fact Sheet: Healthy, Hunger-Free Kids Act School Meals Implementation. Retrieved from http://www.fns.usda.gov/pressrelease/2014/009814
WFP. (2013). State School Feeding Worldwide. Retrieved from WFP: http://documents.wfp.org/stellent/groups/public/documents/communications/wfp257482.pdf
Stuck with your SWOT analysis?
Get in touch with one of our experts for instant help!
Messenger
Live chat
Time is precious
don't waste it!
Get instant essay
writing help!
Plagiarism-free
guarantee
Privacy
guarantee
Secure
checkout
Money back
guarantee
Get a Free E-Book ($50 in value)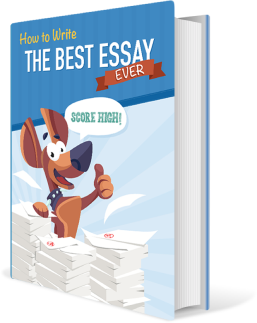 How To Write The Best Essay Ever!