Home
/
Research Proposal
/
Making Mathematics Meaningful in Multicultural Classroom, Research Proposal Example
Making Mathematics Meaningful in Multicultural Classroom, Research Proposal Example
This Research Proposal was written by one of our professional writers.

You are free to use it as an inspiration or a source for your own work.
Learning in general is a complex and dynamic process.  The underlying circumstances that lead to the ability of an individual to learn specific skills is further expressed through the varied dimensions of cultural backgrounds.  This is especially true in classrooms, in which children are expected to learn at the same pace.  For this reason, when engaging in learning activities, especially in multicultural classrooms, it is important to develop ideas and learning structures that provide meaningful insight into the subject at hand.  In making mathematics more meaningful in these settings, an understanding of the underlying relationship that these cultures have with the idea of quantity.  The importance of multicultural education is in the teacher's ability to be open and honest with his students.  In this way, they can promote the learning of mathematics in a way that can help them to see its applications to real world problems and its underlying significance.  In using constructivist ideas, the teacher can build upon the inherent cultural understandings of the students in order to help them to better understand their own potential.  Multicultural classroom education in mathematics can, therefore, provide both confidence in their abilities as well as awareness of the cultural backgrounds that they have brought to their learning environment.  I want to participate in multicultural education of mathematics in order to help students learn the connection of mathematics with various areas of society as well as with their own lives.
One of the most important ideas to understand before attempting to teach math in a multicultural setting is the underlying knowledge that children will inevitably bring to the classroom setting. Lev Vygotsky, in "Mind in society: The development of higher psychological processes", makes the point that "children's learning begins long before they attend school" (1980, p. 32). This is due to the necessity of learning basic concepts within social settings in order to communicate with the surrounding community.  This is true of both linguistic and mathematic concepts, as it is evident that "beforehand they have had some experience with quantity" (1980, p. 32).  In this way, children will inevitably have some basic association with numbers and quantification before coming into the classroom setting.  For this reason, "learning should be matched in some manner with the child's developmental level" (1980, p. 32).
Michael Cole further demonstrates the importance of understanding the significance of culture in the development of children in "Cultural Psychology: A Once and Future Discipline".  This is due to the fact that culture essentially provides "an artificial environment where young organisms could be provided with optimal conditions for growth" (1997, p. 143).  This demonstrates the importance of understanding the cultural perspectives of children in learning environments.  He argues that there are culturally relevant objects and ideas that children are born into the world surrounded by.  In this sense the only relevant question to the development of their knowledge is "What then are the conditions under which these seeds will sprout and flower? (1997, p. 201)".  Making mathematics meaningful in a multicultural classroom, therefore, involves understanding and promoting the development of these underlying cultural identities.
References
Abraham, J., Bibby, N. (1988). Mathematics and Society: Ethnomathematics and a Public Educator Curriculum. For the Learning of Mathematics, 8, (2), 2-11.
Ball, D.L., (2005). The Role of Mathematics Instruction in Building a Socially Just and Diverse Democracy. The Mathematics Educator, 15(1), 2–6.
Barta, J. (1995). Reconnecting Maths and Culture in the Classroom: Ethnomathematics. Mathematics in School, 24, (2), 12-13.
Bishop, A.J. (1988). The Interactions of Mathematics Education with Culture. Cultural Dynamics, 1(145), 145-157.
Bishop, A.J. (1988). Mathematics Education in Its Cultural Context. Educational Studies in Mathematics, Mathematics Education and Culture, 19, (2), 179-191.
Blake, B., Tambra, P. (2008). Developmental Psychology: Incorporating Piaget's and Vygotsky's Theories in Classrooms. Journal of Cross-Disciplinary Perspectives in Education 1(1), 59-67.
Cole, M. (1997). Cultural Psychology: A Once and Future Discipline. Cambridge: The Belknap Press of Harvard Computer Science. Springer.
D'Ambrosio, U. (1985). Ethnomathematics and its Place in the History and Pedagogy of Mathematics. Learning of Mathematics 5(1), 44-47.
D'Ambrosio, U. (2001). What Is Ethnomathematics, and How Can It Help Children in Schools? Teaching Children Mathematics, Focus Issue: Mathematics and Culture, 7(6), 308-310.
Gutiérrez, K.D., Rogoff, B. (2003). Cultural Ways of Learning: Individual Traits or Repertoires of Practice. Educational Researcher, 32(5), 19–25.
Hand, V.M. (2003). Reframing Participation: How Mathematics Classrooms Afford Opportunities for Mathematical Activity That is Meaningful to Students from Diverse Social and Cultural Backgrounds. Stanford University, 1-230.
Jao, L. (2012). The Multicultural Mathematics Classroom. Multicultural Education, 2-10.
John-Steiner, N., Mahn, H. (2012). Sociocultural Approaches to Learning and Development-A Vygotskian Framework. Educational Psychologist, 31(3/4), 191-206.
Nelson-Barber, S., Harrison, M. (1996). Bridging the Politics of Identity in a Multicultural Classroom. Theory into Practice, Multicultural Education: Cases and Commentaries, 35(4), 256-263.
Nicol, C., Crespo, S. (2005). Exploring Mathematics in Imaginative Places: Rethinking What Counts. School Science and Mathematics, 105(5), 240-251.
Piccolino, A.V. (1998). Integrating Multicultural Activities Across the Mathematics Curriculum. Bulletin, 84-87.
Stemn, B.S. (2010). Teaching Mathematics with "Cultural Eyes". Race, Gender & Class, 17(1/2), 154-162.
Vygotsky, L. (1978). Interaction Between Learning and Development. Readings on the Development of Children, Mind and Society, 79-91.
Wiest, L.R. (2001). Teaching Mathematics from a Multicultural Perspective. Equity & Excellence in Education, 34(1), 16-25.
Windsor, M.S. (2008). Bridging the Language Barrier in Mathematics. Mathematics Teacher, 1(5), 372-378.
Witsel, M. (2003). Teaching and Learning Issues in the Multicultural Classroom. Proceedings of Effective Teaching and Learning Conference, Brisbane, 6-7
Zhang, W., Zhang, Q. (2010). Ethnomathematics and Its Integration within the Mathematics Curriculum. Journal of Mathematics Education, 3(1), 151-157.
Stuck with your Research Proposal?
Get in touch with one of our experts for instant help!
Messenger
Live chat
Time is precious
don't waste it!
Get instant essay
writing help!
Plagiarism-free
guarantee
Privacy
guarantee
Secure
checkout
Money back
guarantee
Get a Free E-Book ($50 in value)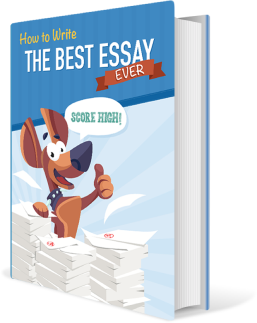 How To Write The Best Essay Ever!