More on Alignment, Annotated Bibliography Example
This Annotated Bibliography was written by one of our professional writers.

You are free to use it as an inspiration or a source for your own work.
Ribeiro R. (2013). Tacit knowledge management. Phenomenology and the Cognitive Sciences, 12(2): 337-366.
This is a comprehensive article that attempts to answer many distinct questions related to tacit knowledge management (TKM). In the style of a systematic review, it attempts to provide managers with an understanding of what TKM is and how managers can use it to transfer knowledge between employees. Because the article has been published within the last two years, it is likely that this is one of the most up to date articles on this topic currently available. Therefore, it could act as an excellent source of information to support my current research project. There is currently a lot of overlap between the ideas I use in my own project and the information presented in this article, although the author interprets some of the information I discuss in a new way, which is important for me to understand due to the particular conclusions I draw. All of the information contained within this article supports my literature review, which positively reflects the work I have done thus far. Specifically, the article discusses the concept of "levels of similarity" to describe the tacit knowledge of workers as it relates to their experiences. In addition, it describes judgement and how this judgement is used to determine collective tacit knowledge. Both of these relationships are discussed in my research.
Suppiah V, Sandhu MS. (2011). Organizational culture's influence on tacit knowledge?sharing behavior. Journal of Knowledge Management, 15(3): 462 – 477.
The purpose of this research is to discuss the impact of organizational culture on TKM. The individual characteristics of employees are important contributors to the manner in which knowledge is transmitted. Therefore, managers can use an understanding of this culture to determine how to improve this knowledge transmission. This is a theme I discuss briefly in my literature review because it is essential to the understanding of why different organizations are able to operate more effectively than others. Some simply have a better understanding of the intrinsic manner in which employees operate, which helps them understand how knowledge is passed from managers to employees and from employees to other employees. The transmission of tacit knowledge can either be positive or negative depending upon the culture of the organization. Knowledge is transmitted more effectively within institutions with a positive culture. As a result, it is evident that managers can take steps to increase the transfer of tacit knowledge by improving employee conceptualization of workplace culture. As discussed in my literature review, this type of alteration can help sustain a competitive advantage within the workplace, so it is important for managers to take advantage of their understanding of this concept.
Kimble C. (2013). Knowledge Management, Codification and Tacit Knowledge. Information Research, 18(2): 577.
This article functions as a literature review and covers many of the ideas and concepts that I propose in my own study. However, it does so from the approach of economists who state that the advanced ability to codify knowledge contributes to greater profit. Therefore, it is essential to understand that many of the ideas I propose in my own literature review could more significantly tie into this economic perspective, although this is not the main focus of the information I propose. Overall, the author claims that codification results in many costs that must be considered prior to its implementation. The costs must be beneficial in order to go forth with this process. In the end, if these factors are balanced properly, it is important to consider that a large degree of profit can be made. While codification is a useful strategy to promote TKM in an organization, it is also important to consider that the manager must have general knowledge of this already, or the codification process could become very expensive to implement.
Whyte G, Classen S. (2012). Using storytelling to elicit tacit knowledge from SMEs. Journal of Knowledge Management, 16(6): 950 – 962.
This paper discusses a specific strategy that managers could be use in order to make tacit knowledge more concrete within their institution. This form of information transmission is discussed in my literature review and the findings of this study agree with my own conclusions. However, this article takes advantage of the use of storytelling in a different manner. It uses codification based on the storytelling in order to generate overall understandings of the messages being transmitted. This provides an enhanced basis for the codification because there is a greater quantity of qualitative data through these means. While the information presented in this article is reasonable and may have external validity, it was only tested within South African organizations. Therefore, there is a need to determine whether these principles could be extended in to other nations before it could be claimed as a universally meaningful principle. In addition, my literature review indicates that there is a need to adapt this process to make it meaningful for the individual organization. Doing so may make these results more valid in practice.
Stuck with your Annotated Bibliography?
Get in touch with one of our experts for instant help!
Messenger
Live chat
Time is precious
don't waste it!
Get instant essay
writing help!
Plagiarism-free
guarantee
Privacy
guarantee
Secure
checkout
Money back
guarantee
Get a Free E-Book ($50 in value)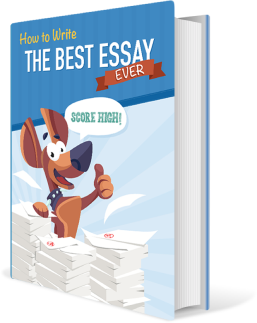 How To Write The Best Essay Ever!