Mr. AJ's, Case Study Example
This Case Study was written by one of our professional writers.

You are free to use it as an inspiration or a source for your own work.
Part 1
The NHLBI (2022) defines metabolic syndrome as a cluster of conditions and risk factors that increase the chances of developing cardiovascular diseases, coronary heart disease, stroke, or diabetes. Pre-diabetes is a serious health condition in which the blood sugar levels in the body are higher than the normal values yet not high enough for the physician to diagnose type-2 diabetes (CDC, 2022). Finally, hypertension is an elevated blood pressure than normal in which circulating blood in the body's arteries exerts immense force leading to high blood pressure. Hypertension risks serious health conditions such as stroke, heart attack, and heart disease (CDC, 2022). Metabolic syndrome and pre-diabetes are similar in that there is increased blood sugar, which is a common sign of pre-diabetes caused by ineffective regulation of blood glucose by insulin. However, metabolic syndrome and pre-diabetes are different in that pre-diabetes is characterized by impaired glucose tolerance, while metabolic syndrome is characterized by insulin resistance.
Metabolic syndrome risk factors are Mexican Americans, and African Americans are more predisposed. Moreover, black women are 60% higher chances than black men. NHLBI (2022) notes that older citizens are at higher risk than younger people, and individuals with a BMI greater than 25 and a family history of diabetes are at a higher risk. Hypertension risk factors include older people over 65 years, having a family history of high blood pressure, and underlying conditions such as kidney disease or diabetes (CDC, 2022). Finally, pre-diabetes risk factors are individuals who are 45 years or older, have a family history of diabetes, and African Americans, Asian Americans, and Hispanic Americans are at a higher risk. In addition, gestational diabetes is a huge risk factor among women (CDC, 2022).
Mr. AJ has prescribed 20mg of Simvastatin and 25 mg of Hydrochlorothiazide daily. Mr. AJ was diagnosed with Hypertension, MetSyn/Pre-diabetes, and obesity. Simvastatin was used to reduce the chances of heart attack or stroke. Simvastatin reduces the number of fatty acids such as LDL and triglycerides while improving HDL cholesterol, thus eliminating the buildup and clogging of artery walls ("Simvastatin," 2022). Hydrochlorothiazide was used to reduce high blood pressure, which results in hypertension. Hydrochlorothiazide is part of diuretics used to eradicate excess water and salt from the body ("hydrochlorothiazide," 2022). Mr. AJ needs to observe dietary adjustments by taking low fat, low-cholesterol diet and a low-sodium diet enriched with potassium-rich meals. Mr. AJ needs to reduce the cheeseburger he takes for lunch and the fat of ice cream, white crackers, butter, and cola. In addition, he needs to reduce the amount of beer he consumes weekly drastically.
Part 2: Social Aspects
Mr. AJ does not exercise, which is worsened by his profession as an accountant, which compels him to sit at his desk job the entire day. Despite Mr. AJ's desire and motivation to lose weight, he notes that his profession does not provide enough time for exercise as he works long hours. Mr. AJ lacks social support as he lives alone, eats, and the only time he goes out is to eat lunch. The only semblance of exercise is the daily trips he makes to eat ice cream in a nearby shop, which is counterproductive.
Mr. AJ's top lifestyle factors that have greatly contributed to his metabolic syndrome are his increased appetite and food intake in the last three months, prompted by poor dietary habits, which have been the greatest contributor to the metabolic syndrome. Secondly, Mr. AJ's lack of exercise has been a significant contributor. Thirdly, his fat ice cream diet every evening has contributed. Fourthly, Mr. AJ's weight gain of 95.5 kg, pot belly characterized by 104 cm waist circumference, and obesity leading to metabolic syndrome. Fifthly, his family history, as his father died of her attack at 58 years. Sixthly, his regular consumption of one or two beers. Finally, his African American ethnicity as Mr. AJ is not affected by social determinants of health such as financial constraints.
Mr. AJ can modify some lifestyle factors while others are non-modifiable. The modifiable factors are his alcohol drinking habits, his physical inactivity as he sits around every day and does not exercise, working on his 95.5 kg weight and subsequently reducing his 104 cm waistline, his dietary habits such as fatty foods, excessive cola and excessive feeding from his "increased appetite." The non-modifiable aspects in Mr. AJ's life are his 47-yers age, his African American ethnicity, and his family history of heart condition as his father died of a heart attack.
Part 3: Anthropometrics and Labs
| | | | |
| --- | --- | --- | --- |
| Anthropometric | A.J.'s value | Normal Range | Comment High, low/normal |
| HT | 177.8 cm (70 in) | 177.8 cm (70 in) | Slightly short |
| Weight | 95.5 kg (210 lb) | 70- 75kgs | Overweight |
| Body Mass Index | 30.1 | 18.5-24.9 | Above indicting obesity |
| Waist Circumference | 104 cm (41in) | Below 94cm (37in) | Very high indicating high risk |
| Blood Pressure | 146/94 mmHg | 120/80 mmHg | Very high indicating hypertension stage 2 |
| Glucose | 100 mg/dl | Less than 99 mg/dl | Slightly high, indicating pre-diabetes |
| HbA1C | 5.6% | Below 5.7% | Normal |
| Cholesterol | 270 mg/dl | 200 mg/dL | Very high |
| Triglycerides | 300 mg/dl | 150 mg/dL | Very High |
| HDL Cholesterol | 30 mg/dl | 40 mg/dL. | Very low |
| LDL Cholesterol | 140 mg/dl | 100 mg/dL | Very High |
Part 4: Dietary Assessment
Mr. AJ is 70 inches tall, which makes him 5 feet and 10 inches taller. Since the Desirable body weight demands that for every five feet, he should consume 106 lbs. Every additional inch after five Feet, he consumes 6 lbs. therefore, for Mr. AJ, he must consume 106lbs + (10×6)= 166lbs is 75.3 kg. 10% of 75.3 kg = 7.53 kg. Therefore, A.J.'s goal weight is 67.8-82.3 kg.
Since A.J.'s activities are sedentary, the recommended calorie needs are 1882.5 calories. Mr. AJ's diet recall notes that for breakfast, he consumes approximately 1,100 calories. For lunch, he consumes approximately 1,160 calories; for dinner, he consumes approximately 1,022 calories and for additional beverages, approximately 490 calories. Totaling approximately 3772 calories daily. Mr. AJ needs to reduce the daily calories by 1889.5. Using the USDA (2022) DRI calculator for a 47-year-old 95 kg and 177.8 cm male with sedentary activity, the calories per day should be approximately 2,697. The recommended Intake pare day for the vitamin A is 900 mcg, vitamin C is 90mg, Vitamin D is 15 mcg, Vitamin K is 120 mcg, Vitamin B6 is 1.3 mg, Vitamin E is 15 mg, Thiamin is 1.2 mg, Folate 400 mcg, Biotin is 30mcg and Riboflavin is 1.3 mg.
Part 5: Dietary Guidelines
According to Risk Calculator, A.J.'s a 24% 10-year risk of heart disease. The risk of heart disease or stroke is 7.5%. A.J. has high blood pressure in stage 2. The new recommendations for Total cholesterol are 125 to 200 mg/dL, HDL is 40 mg/dL or higher while LDL is Less than 100 mg/dL (Allarakha, 2022).
According to Amidor (2018), Mr. AJ needs to complement his diet with a modified vegan diet that lowers cholesterol. The AHA has recommended some diets that employ soy protein, plant sterols, nuts, and soluble fiber. A.J. could incorporate soy proteins, soluble fiber, and nuts. The only limitation is palate compatibility, according to Health.Gov. (2022), Mr. AJ should receive aerobics and muscle strengthening exercises in the Physical Activity Guidelines for Americans. These aerobic activities should be moderate-intensity for 150 minutes per week. Mr. AJ can start by walking 2 km daily for 10-minute periods.
Mr. AJ should change his dietary lifestyle for one month. Mr. AJ should take one cup of nuts twice every week. Mr. AJ should take one cup of soy tea every morning. Mr. AJ should reduce his intake of fast foods and eat one serving of vegetable salad (broccoli, cucumber, onions, tomatoes, and lettuce) every lunch. Finally, Mr. AJ should take only half a cup of fat-free ice cream thrice weekly. 
References
"Hydrochlorothiazide." (2022). MedlinePlus. https://medlineplus.gov/druginfo/meds/a682571.html
"Simvastatin." (2022). MedlinePlus. https://medlineplus.gov/druginfo/meds/a692030.html
Allarakha, S. (2022). What Are the Normal Cholesterol Levels According to Age? MedicineNet. https://www.medicinenet.com/normal_cholesterol_levels_according_to_age/article.htm
Amidor, T. (2018). Ask the Expert: The Portfolio Diet. https://www.todaysdietitian.com/newarchives/1018p10.shtml
CDC. (2022). High Blood Pressure. https://www.cdc.gov/bloodpressure/about.htm
CDC. (2022). Pre-diabetes. https://www.cdc.gov/diabetes/basics/prediabetes.html
Health.Gov. (2022). Physical Activity Guidelines for Americans 2nd edition. https://health.gov/sites/default/files/2019-10/PAG_ExecutiveSummary.pdf
John Hopkins Medicine. (2022). Lipid Panel. https://www.hopkinsmedicine.org/health/treatment-tests-and-therapies/lipid-panel
NHLBI. (2022). Metabolic syndrome. NIH. NHLBI. https://www.nhlbi.nih.gov/health/metabolic-syndrome
USDA (2022). DRI Calculator Results. NAS.USDA. https://www.nal.usda.gov/human-nutrition-and-food-safety/dri-calculator/results
Stuck with your Case Study?
Get in touch with one of our experts for instant help!
Messenger
Live chat
Time is precious
don't waste it!
Get instant essay
writing help!
Plagiarism-free
guarantee
Privacy
guarantee
Secure
checkout
Money back
guarantee
Get a Free E-Book ($50 in value)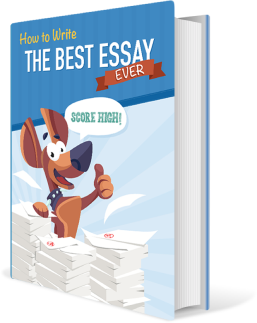 How To Write The Best Essay Ever!