Non-Believer and Belief: Freud and Happiness, Essay Example
Pages: 7
Words: 1792
Essay
This Essay was written by one of our professional writers.

You are free to use it as an inspiration or a source for your own work.
Introduction
In the following, I will seek to examine how one of the greatest minds of the 20th century, Sigmund Freud, actually perceives happiness, and in a manner looking beyond his own analysis of the concept. In his 1929 essay, Civilization and Its Discontents, Freud moves away from his typical focuses of study to take an expansive approach to what he seems to concede to be a fundamental human preoccupation. Nonetheless, his entire background and modes of rationality infuse every page of the work, for it appears that Freud is incapable of entertaining purely ideological or philosophic concerns. In this effort, he does attempt to investigate how individuals and societies attach meaning to happiness, yet he can do this only through his "Freudian" lens; more exactly, even as he acknowledges the vast import of this elusive quality known as happiness to humanity, he can only confront it on his own terms.
This dichotomy of interest is what prompts my examination. In a sense, there is an inherent contradiction in any association between Freud and happiness. As the father of psychoanalysis, his life was committed to exposing and eliminating mental demons, and to stripping away conventions to reveal unalterable conditions of the human mind. It is not unexpected, then, that happiness presents Freud with a serious challenge. In my estimation, he fails simply because he essentially refuses to accept a possibility of it not reliant on his own, and largely sexually-based, theories. Ultimately, determining any real aspect of happiness eludes Freud because he cannot believe in it as an authentic state of being.
Ethical and Theoretical Ideas
As is evident, Civilization and Its Discontents is not confined to any single concept or ethical approach. What makes the work extraordinary, in fact, is how Freud addresses so many of the vast influences affecting individuals and cultures in so brief a work. He attempts to maintain a consistent focus of sorts, which is to clarify why unrest is so consistently present in societal affairs. This eventually leads Freud to the individual as the critical component in civilization, and consequently to that individual's drives. Happiness, then, is arrived at by a highly circuitous route. More precisely, it is never actually arrived at, because the presentation of impediments to it from Freud render it both virtually inaccessible and, in his estimation, apart from ordinary conceptions of it.
Freud commences his journey with the ego, and how it evolves in its recognitions of the objects which satisfy it. Then he moves into perception arenas, speculating on what seems to him the disagreeable fact that people are capable of maintaining within their psyches that which no longer exists: the past. Here we have Freud as nearing philosophy as we ever get, as he admits to an "oceanic" scope of individual feeling and perception. What stuns me, however, is how rapidly Freud then accounts for this capability, not as an expansion of the mind, but as merely an extension of libidinal need. In a sense, Freud is never able to leave Freud behind, for he views the "oceanic" states of mind as ego drives of a particularly insatiable type. Moreover, in touching upon any such possible oneness with the universe, he fully acknowledges that he is on uncomfortable ground: "I must again confess that I find it very difficult to work with these intangible quantities" (Freud 5). Nonetheless, he carries on, then speculating as to the role of religion in satisfying the urges of the "oceanic" personality. This does not explain mankind's relentless pursuit of gratification to Freud's satisfaction, and he discards it.
If any single, fundamental idea is put forth by Freud in Civilization and Its Discontents, it may be described as a reiteration of his faith in his theories of human behavior, none of which remotely go to addressing the typical idea of happiness. For Freud, it is not about defining the state and proposing access to it, but more about explaining what is to him a misconception, or misinterpretation. This is made clear when Freud conjectures briefly on popular examinations of the purpose of life. In no uncertain terms, he finds the question inapplicable to the human condition (Freud 8), and nothing could more emphatically distance him from any desire to explore happiness as a reality. He immediately returns to terrain he understands, which is behavior and impulse. Only through these channels may he begin to circle any concept of happiness but, again, only in a manner ultimately dismissive of the concept.
It is almost possible to feel Freud's relief here: "It is simply the pleasure-principle which draws up the programme of life's purpose" (Freud 8). Reality is the source of suffering, he almost gleefully asserts, so "happiness" is best achieved through an admittedly delusional effort to eliminate reality (Freud 10). Not only is such an effort delusional, but also virtually impossible. In this way, Freud neatly justifies his more precise and calculated explanations behind man's pursuit of happiness. More exactly, and of special importance, he offers argument that civilization is a construct in place to deny happiness because that state of being is based on nothing more than gratifying primal urges. For example, mankind in Freud is a viscerally aggressive being, and "happiness" results from a free expression of this aggression, which society must not permit: "Civilized society is perpetually menaced with disintegration through
this primary hostility of men towards one another" (Freud 25). Linked to this factor of an innate and repressed hostility is, not unexpectedly, the Freudian perspective that libidinal gratification is also a key to what people think of as happiness: "Happiness, in the reduced sense in which we recognize it as possible, is a problem of the economics of the individual's libido" (Freud, Gay 34). He spends a good deal of time and effort in delineating the basics of this equation, but what is critical regarding it is that this is how Freud views happiness itself. He defines it as the antithesis of suffering, which he blames upon the forces of nature, physical decay, and our inability to properly regulate our interactions with those outside of our beings (Freud 13). In all of this, and from start to finish, Civilization and Its Discontents never concerns itself with a possibility of human happiness that is altruistic, residing apart from individual needs and desires, and consequently not within Freud's canon.
Contexts
By 1929, Sigmund Freud had long since commanded the world's attention, and gained the reputation as the founder of modern psychoanalysis. What he himself considered his greatest work, The Interpretation of Dreams, had come out in 1900; since then, and as he developed his later theories, both book sales and lecture tours solidified his impact (Pickren, Rutherford 210). This timing of the essay, then, is all the more important, as it reflects both Freud's status at the time and the state of a world he had witnessed ravaged by war. It is also interesting to note that Freud himself was not particularly committed to his Civilization and Its Discontents. He wrote the lengthy essay while on vacation, in fact, without any access to a library, and he never regarded it as among his significant works (Bok 122). This lends the essay a sense of being more speculative, which is supported by the large issues Freud addresses in it in relatively brief ways.
It has also been noted, and pertinently, that Freud was responding to the after-effects of World War I, as well as being influenced by the European tensions mounting in 1929. Civilization and Its Discontents was largely viewed in its time as Eliot's The Waste Land was: a product of destructive elements having savaged civilization (Stonebridge 7). No matter how exalted Freud was seen as a psychoanalyst, the essay blatantly asserts itself, by its title alone, as a tract intended to discuss concrete consequences of societies gone wrong. At the same time, there is no escaping a more fundamental issue of the work: "Freud's gloom is more than a response to newspaper headlines; it is implicit in his view of the human animal at war with civilization – and itself" (Freud, Gay 722). This explains, at least in part, Freud's inability to accept an idea of human happiness, and his need to classify it only in terms of primal gratifications.
Closing Reflections
As noted, Freud does not actually present ethical ideas, which may be relevant or otherwise in modern life. His work here is virtually amoral in the truest sense of the word, in that he is consistently unconcerned with cultural ideas of ethics except as they affect, and usually curtail, basic human motivations. That acknowledged, it is difficult to assess how today's society would actually respond to Civilization and Its Discontents. On one level, cultures tend to be cyclical, in my estimation; the cynicism of one decade is supplanted by an optimism in the next. Then, Freud is supported by his psychoanalytic foundations, so the cynical aspects of the work cannot be altogether dismissed as a kind of misanthropy. Simply, he knew too much about core elements of human nature to be disregarded, even in a particularly hopeful time.
Nonetheless, I come away from Freud here in a way unsatisfied, and unsatisfied beyond Freudian theories of what provides gratification. I do not believe that a regard for happiness is necessarily a form of denial, or an ignoring of impulses mistaken for it. More to the point, there is no room whatsoever for altruism in Freud, and this disturbs me. I do not maintain that happiness as achieved in selflessness is an ordinary thing, or even a potential within many people. This does not, however, preclude its existence, or diminish its value as both tangible state of being and consequence of a gratification removed from concerns of the self. In my own life, I have been fortunate to know an individual who was capable of this, and who was genuinely happy only when those loved were cared for. In Freud, she would be viewed as merely catering to motivations of the ego not ostensibly self-driven, but I believe such a view undermines human potential. It seems to me that a belief in happiness must rely on a belief in goodness, and Freud is essentially uninterested in such possibilities. Consequently, isolating any actual aspect of happiness eludes Freud because he cannot believe in it as an authentic state of being.
Works Cited
Bok, Sissela. Exploring Happiness: From Aristotle to Brain Science. New Haven: Yale University Press, 2010. Print.
Freud, Sigmund. Civilization and Its Discontents. 1929. Web. Retrieved 7 May, 2012, from http://lightoftheimagination.com/Freud-Civil-Disc.pdf
Freud, Sigmund, & Gay, Peter. The Freud Reader. New York: W. W. Norton & Company, 1989. Print.
Pickren, Wade, & Rutherford, Alexandra. A History of Modern Psychology in Context. Hoboken: John Wiley & Sons, 2010. Print.
Stonebridge, Lindsey. The Destructive Element: British Psychoanalysis and Modernism. New York: Psychology Press, 1989. Print.
Time is precious
don't waste it!
Get instant essay
writing help!
Plagiarism-free
guarantee
Privacy
guarantee
Secure
checkout
Money back
guarantee
Get a Free E-Book ($50 in value)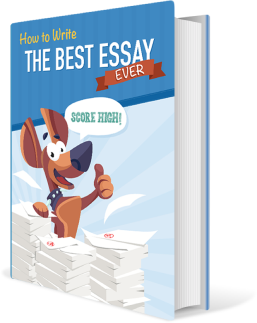 How To Write The Best Essay Ever!