Virginia Woolf: A Room of One's Own: Three Guineas, Book Review Example
This Book Review was written by one of our professional writers.

You are free to use it as an inspiration or a source for your own work.
If Virginia Woolf has serious issues with politics influencing art in a negative way, these are issues within her larger, artistic and political, ideology. More exactly, Woolf is centered very much on qualities of maleness and femaleness, which she naturally relates to forms of productivity. In her world, as is still the case with our own, men accomplish things in the outer world, while the woman's life is more internal. Men have power, women have none that is recognized as such, so Woolf seems highly suspicious of any masculine art at all. This reveals how linked politics, art, and gender are in her mind. For instance, she affirms: "It is fatal for anyone who writes to think of their sex" (Woolf 136). By this, she suggests that a wholly "male" persona is limited by the directions men typically, and perhaps must, take. Because men can make differences, even artistic men are compelled to do so in their art, so the art is tainted by the masculine drive to influence society. Consequently, she concludes: "It is fatal for a woman to lay the least stress on any grievance; to plead even with justice any cause" (Woolf 136). Only the mind and soul that is non-political, which translates to not completely masculine and therefore political, can achieve art: "The androgynous mind is resonant and porous; that it transmits emotion without impediment; that it is naturally creative, incandescent and undivided" (Woolf 128).
I am drawn to Woolf's argument because even male visual artists reflect her concerns, if "politics" is correctly viewed as a means of exerting influence and control in the world. Viewing the work of Kruger and Picasso especially confirms this kind of one-sided, masculine approach. Rembrandt's politicization is subtle, and usually in a religious form, while Goya is more militant in his treatments of warfare. Beyond these, Kruger and Picasso are, in a word, "loud." Kruger's politics shout from his work, proclaiming a masculine authority to do so, while Picasso's maleness is aggressively sexual, which is of itself political. These elements very much support for me Woolf's stress on the necessity of some kind of creative androgyny in art, because only a visceral blending of the masculine and feminine will not give unwarranted and inappropriate emphasis on political concerns. As Woolf seems to say, politics – or power – is ultimately a small matter, and art must rise above such temporal and unimportant concerns.
This view of Woolf's is actually the core of why I value A Room of One's Own: Three Guineas. There are many other virtues in this thoughtful and carefully constructed work, certainly, not the least of which is how Woolf investigates her feelings regarding gender within the scope of creativity and the output of the world. As her title reflects, Woolf insists on the private room, for only in such a space, usually denied to women, can art even begin to evolve. I very much like, in her discussion of Shakespeare and other male greats, her sensible stress on the practical circumstances that allowed these men to triumph. "To write a work of genius is almost always a feat of prodigious difficulty" (Woolf 67). Then, I also admire the care with which Woolf analyzes just how gender plays into creativity, and in a way more profound that how society treats men and women. Far beyond her time, Woolf has the courage to say that male and female are distinctly different and elemental forces, as she sees that only the harmony of the two creates the true genius.
In my eyes, the greatness of Woolf is of a very specifically critical kind. In a sense, she can set aside her own gender and examine it in relation to the impact of gender in the history of art, and that is no small feat. Even as she cites case after case of how the societal subjugation of women has denied the world of art, she does not become "political" herself. She does not raise a banner and demand equal rights. She does not attack men and "blame" them for a long and extremer inequity. Instead, she asks the reader to truly question what is important in humanity, because she trusts that the conclusion must reflect a fidelity to the self, and the self that values the harmony achieved when the masculine and feminine come together.
Works Cited
Woolf, Virginia. A Room of One's Own: Three Guineas. New York: Oxford University Press,
Stuck with your Book Review?
Get in touch with one of our experts for instant help!
Messenger
Live chat
Time is precious
don't waste it!
Get instant essay
writing help!
Plagiarism-free
guarantee
Privacy
guarantee
Secure
checkout
Money back
guarantee
Get a Free E-Book ($50 in value)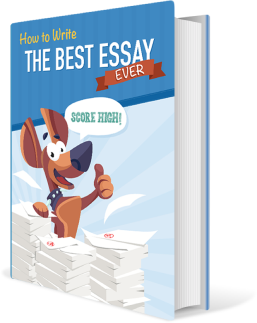 How To Write The Best Essay Ever!