Relationship Between Race, Gender, Income and Education, Essay Example
Pages: 5
Words: 1402
Essay
This Essay was written by one of our professional writers.

You are free to use it as an inspiration or a source for your own work.
Introduction
Many free countries have adopted "Equality" as one of their desirable goals, but due to the deeply held prejudices the considerations of race and gender have considerable effects on making true equality possible for all the members of community. To understand the effects of race and gender differentiation, it is useful to see how these factors affect in several parameters such as standard of living, income, education and other important parameters.
The essay utilizes Conley (2011) reading to describe the relationship between race and income, race and education, gender and education and gender and income. With the help of references to data discussed in Conley's book 'You May Ask Yourself', the essay seeks to explain the inequality between the earning levels of specific genders and races. It is essential to recognize the widening gap or inequality amongst the various races. Similarly, gender inequality is not alien to us. Therefore, the paper given makes an effort to understand the underlying reasons of such inequalities in the contemporary society.
Race and Income
There are a number of factors which determine the level and distribution of income in the society. Unfortunately, one of them is race. Race can be defined as the background to which a particular person belongs. People are divided on the basis of race, according to the countries they reside in. For e.g. we have different races like Asian, American, Black and others. However, Minister Sameul Smith claimed that skin color difference is due to difference in the levels of Suntans in various peninsulas. However, the truth is skin color has a big role to play in determining the earning levels of the people. For example, a Burakumin living in Japan is related to being from a less "race". As a result the distribution of social amenities and their recognition in the society is very less. This affects their standard of living, as well as their income levels. The opportunities are not easily accessible to them, like the normal Japanese (Conley, 2011).
Posts 9/11, Muslim were considered as the dangerous "other". They experienced a hostile treatment from Americans and the population all over the world. Americans Muslims were tortured and according to a US survey, there was an approximately 83% rise in the crime levels against them. This has certainly impacted their respect and thus the business in the society. Many Muslims, living a peaceful life, faced big business breakdowns.
On the contrary, Conley (2011) describes that the Native Americans or the white-skinned people have no bars on showcasing their ethnicity. Not only in their country, but in other countries like India, they are naturally taken to hold a superior position. This not only keeps the products manufactured by them on a higher pedestal, but also increases the sales and thus the income level for them (Conley, 2011).
Race and education
When Haeshmi, a former member of Taliban was selected to study at Yale, many questions popped up questioning the selection procedure of Yale University. However, university correspondents silenced the crowd by saying that everyone is entitled to good education. The question here is should people be differentiated on the basis of their ethnicity, when it comes to education? Well! The answer differs in various situations. When people, from a country like India, where high education is a privilege, travel to America, in pursuit of good education, they are not segregated. But in their own country, people belonging to humble backgrounds are denied high quality education, as they are poverty ridden and just belong to a lower caste, which is equivalent to race, in India.
First reason, why education levels are low is, because of less "Socialization", between people, belonging to different races. They don't allow themselves to mingle, thus the amount of exposure for the allegedly lesser human being remains very low. Lately private institutions have contributed to the widening of the gap more than the public institutions. Gameron and Lucas researched on the effects of tracking, dividing students on the basis of their abilities. Although, there are many positive results attributed to tracking, but some of the negative ones include they being partial to the already privileged students. Figure 13.1 illustrates that how people are increasingly over qualified with their job. The job which required an elementary degree now requires a bachelor's. Therefore, the degree holders have increased up to 80%, from 1910 to 2000 (Conley, 2011).
Gender and education
Gender and education is closely related. However, they do not depend on each other. But they play a significant role in determining the income levels of the female population of the society. Figure 8.2 illustrates the trend from 1965-2006, of college enrollment by men and women. College enrollment by women has gone up in 2010. This is the result of various women empowerment projects and the constant uproar in the society about the rights of the women. They say that a woman is responsible for the education of a whole family. So if you educate her, you are educating the whole family. But the gender biases exist to a large extent when it comes to education. In Ivy League universities, women are less in terms of the men. Although, the no. of women employed has gone up, but the glass ceiling remains in the corporate world (Conley, 2011).
Why many women, drop out of colleges, is basically due to family pressures. It is almost imperative in the society that a woman's ultimate responsibility is to get married and bear children. This notion is still widely prevalent in the society. In countries like Pakistan and Afghanistan, women rights are annihilated completely (Barak, Leighton, & Flavin, 2010). They do not let their women study; as they fear education can result in them becoming knowledgeable about their rights. In these male dominated societies, education of women is treated with ignorance. It's this ignorance which has kept the women suppressed for long. Torturous treatment to women has resulted in low self esteem and thus suicide. Girls and women are prone to sexual harassment too. All these factors have resulted in the declining ratio of males and females. Psychologist Mary Pipher establishes a point by saying that girls undergo various changes in adolescence and if the change is not given a particular direction, they might just burn out.
Gender and income
With low enrollment at college level, women are likely to earn less. Thanks to the glass ceiling effect and harassment at the work place, there is not much, which can boost a woman's self confidence. The type of economy is also responsible for it. For example, a capitalistic economy promotes profit, so even woman entrepreneurs are encouraged, if they are earning profits. However, a socialistic economy, though promotes equality for all, the women in the society mostly face rejections and suppressions, more than men, on their entrepreneurial journey. Socialistic economies imply in their rules that women be dependent on men's wages. Figure 14.1 illustrates the female to male earnings ratio from 1959-2008. The women's earnings have been lower than men for the most half of the century. The reason is that a woman's earning was never taken to fulfill the necessities of livelihood. Money earned by a woman was mostly referred to as "Pin money", enough to spend on luxuries (Conley, 2011).
Women were always given lower wages, even if they possess same qualifications like their male counterparts, as it was taken that they knew, how to survive on less. In past, the income inequality arising from gender inequality was so high, that women were expected to be married to their husbands, even if they are unhappy or the husband's income is low. According to figure 14.2, number of mothers in the workforce has increased to more than 70% of the population, in 2005. This shows that gap between male and female employees is reducing and we can hope to see a better a future for the female population.
Conclusion
Inequalities have lessened, though the still exists. In underdeveloped and developing countries, the situations have not improved to a large extent. Developed nations, fear that they will lose an edge over poor nations, if given access to education. However, they do not realize that only when everybody is taken along, true success can be achieved.
References
Barak, G., Leighton, P., & Flavin, J. (2010). Class, Race, Gender, and Crime: The Social Realities of Justice in America (3rd ed.). London: Rowman & Littlefield.
Conley, D. (2011). You May Ask Yourself: An Introduction to Thinking Like a Sociologist (2nd ed.). W.W. Norton & Company.
Time is precious
don't waste it!
Get instant essay
writing help!
Plagiarism-free
guarantee
Privacy
guarantee
Secure
checkout
Money back
guarantee
Get a Free E-Book ($50 in value)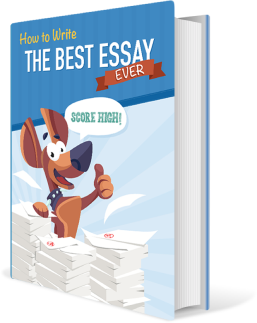 How To Write The Best Essay Ever!