Home
/
Research Paper
/
Organizational Assessment and Change Through Leadership, Research Paper Example
Organizational Assessment and Change Through Leadership, Research Paper Example
This Research Paper was written by one of our professional writers.

You are free to use it as an inspiration or a source for your own work.
Introduction
Overview of the Organization
The Cleveland Clinic is a world-renowned healthcare organization with over 4,450 beds across its many locations, with its main campus located in Cleveland, Ohio (Clevelandclinic.org, 2013). The Clinic is consistently ranked as one of the premier hospitals in the United States, with its Heart and Heart Surgery Program ranked number one since 1995 (Clevelandclinic.org, 2013).
Overview of Services Provided by the Organization
The Cleveland Clinic offers comprehensive healthcare services to its patients across a wide range of specialties, including cardiology, cancer, and pediatrics, and has established an advanced healthcare model that encompasses "regional healthcare delivery" in a unique manner (Cosgrove, 2011).
Organizational Personnel
The Cleveland Clinic is represented by an executive leadership team, in addition to a board of directors, board of trustees, and board of governors, all of whom work collaboratively to promote high quality delivery of care to all patients across its locations in Cleveland and beyond (Clevelandclinic.org, 2013).
Organizational Assessment
Description of Organizational Structure
The Cleveland Clinic is comprised of a number of key areas that govern the organization and its activities and are based upon its primary healthcare delivery departments and services, which include its world-renowned cardiac care model (Clevelandclinic.org, 2013). The organization is also comprised of a substantial team of expert clinicians and physicians who work collaboratively throughout different locations to provide exemplary care and treatment to patients from around the world (Clevelandclinic.org, 2013).
Current Organizational Leadership Model
The Cleveland Clinic operates under a group of key leaders across different teams who work collaboratively and govern the organization in a manner that is consistent with legal requirements and ethical standards with a nonprofit model (Clevelandclinic.org, 2013). Executive leadership paves the way for a top-down structure which supports leadership positions at a variety of levels throughout the organization (Clevelandclinic.org, 2013).
Organizational Communication Processes
At the Cleveland Clinic, communication is widespread and frequent throughout the organization using electronic means, such as email and websites. In addition, key personnel with the organization use communication tools such as computers, smartphones, and tablets in order to share information with others, and also use electronic data records to share critical patient information with the appropriate parties.
Transforming Nursing Initiative
Why this Initiative was Undertaken
The proposed initiative was established as a means of improving healthcare delivery and practice throughout The Cleveland Clinic, as there is always room for improvement and the expansion of continuing education to enhance quality of care for all patients. Nurses must expand their learning curves throughout their careers so that patient care is not compromised in any way. It is also necessary to enable nurses to learn new techniques and the use of advanced equipment and technologies through continued training and guidance across all areas and specialties.
Significance to Nursing and Healthcare Delivery in the United States
The efforts that are made to expand education for nurses at all levels of experience requires an effective understanding of the challenges that nurses face in their ability to provide successful care and treatment to all patients. Without continuing education, nurses are unable to capitalize on the advances that have been made in medicine to improve quality of care and treatment across the Cleveland Clinic health system.
Recommendation #6: Ensure that Nurses Engage in Lifelong Learning
Why Recommendation was Chosen
The recommendation to implement lifelong learning for nurses was selected because all nurses, regardless of their organizations, require continuous learning and knowledge in order to improve the quality and delivery of care to their patients. For many nurses, continuing education is an important opportunity to explore new skills and specialties that are instrumental in promoting the health and wellbeing of the population over time (Edelson, 2012). In addition, it is important to identify the challenges and considerations of new technologies and how nurses might implement them by expanding their knowledge and training in this area (Edelson, 2012).
Magnitude and Longevity of Proposed Implementation
By establishing a lifelong learning program at The Cleveland Clinic, it is likely that its nurses will experience significant benefits and will gain important knowledge that will enable them to provide excellent care and treatment to their patients throughout their careers. At the same time, they will be provided with a means of developing new strategies to improve outcomes and to demonstrate that their knowledge and experience can change the face of nursing within the organization and serve as a model for other organizations to emulate in an effective manner.
Potential Contributors/Causal Agents
By proposing a lifelong learning initiative at The Cleveland Clinic, nurse educators and other experts must provide a model for promoting a shift in culture so that the organization will benefit from these objectives (NLN Board of Governors, 2011). At the same time, there is a significant need to educate nurses at an advanced level so that the organization will sustain its competitive advantage from a business perspective and attract larger groups of patients to its healthcare practices on a consistent basis (NLN Board of Governors, 2011).
Stakeholders and Role in Proposed Change Process
The key stakeholders in this process are practicing nurses who must benefit from the change effort on a long-term basis in order to its effectiveness to be realized and deemed influential in promoting nursing excellence throughout the organization.
Organizational Impact
Significance of Recommendation to Organization, Nursing and Healthcare Delivery
The recommended change must serve as an example to the organization that with a comprehensive lifelong learning model in place, The Cleveland Clinic's nursing population will advance their academic, technical, and practical knowledge to support positive outcomes and high quality patient care and longevity at all times (NLN Board of Governors, 2011).
Impact on Services and Efficiency
Nurses must continue to learn throughout their careers because it enables them to demonstrate legitimate, safe, and effective care and treatment to their patients while using the latest techniques and tools to accomplish these objectives (Chauhan et.al, 2010). These contributions must also support nursing care quality at all levels of professional development, from recent graduates to experienced advanced practice nurses with professional degrees (Chauhan et.al, 2010).
Impact on Quality and Safety
By instituting a change effort to promote lifelong learning, nurses will possess a greater ability to recognize areas where there are greater risks to patients so that they will be able to improve upon their techniques and skills to enhance safety and promote greater quality of care at all times.
Consequences for Work Environment and Healthcare Team
The impact of this change will be significant over time and may lead to the necessity to balance normal workload and responsibilities with new and advanced educational requirements. However, these efforts should have a significant impact on quality of care if they are followed on a consistent basis.
Impact on Organizational Outcomes
The Cleveland Clinic and its reputation have been built upon a high quality comprehensive model of delivery to its patients. Therefore, when its nurses possess lifelong learning opportunities, they further enhance this reputation and provide patients with a means of living longer, healthier lives with fewer readmissions and fewer complications.
Need and Rationale for Change
Literature/Evidence Supporting Change 
Prior research indicates that lifelong learning in different forms offers a number of benefits to healthcare professionals, including nurses, and requires the implementation of current trends in education, including e-learning and other tools (Mumcu et.al, 2011). Therefore, it is necessary to develop strategies that will be effective in expanding career opportunities for nurses that are not only based upon skills and direct patient care experience, but also level of knowledge and the ability to formulate new ideas, models, and strategies for improvement that will support excellence in care and treatment (Mumcu et.al, 2011).
Impact on Organizational Outcomes
These contributions will enable the organization to achieve greater than anticipated outcomes and to enhance its reputation as a premier quality of care institution, along with expanding its knowledge of healthcare and the ability to implement change as necessary to promote greater health and wellbeing.
Theoretical Framework for Change
Description of Theory
The proposed theory behind lifelong learning is transformative theory, whereby the potential exists to transform nursing through expanded educational opportunities for all nurses, regardless of their experience levels (Kear, 2013). This will encourage the development of approaches to education that will support greater quality of nursing care for all patients throughout the organization (Kear, 2013).
Relevance of Theory to Proposed Change
This theory is relevant to the proposed lifelong learning strategy because it has the ability to forever change the manner in which nurse education is conducted throughout the world. When nurses possess the appropriate levels of education, they are likely to be successful in transforming quality of care for all patients.
Methods/Strategies
Proposed Evaluative Techniques
In order to effectively evaluate this type of program, nursing knowledge must be tested in the form of new strategies that build upon technology and skill-based solutions that are supported through lifelong learning, while also confirming that nurses possess the required knowledge through formal confirmation of their new knowledge.
Projected Time Frame
The proposed lifelong program requires a rollout period in order to accomplish the proposed educational objectives. This requires the organization to examine its educational offerings and to provide new options for nurses over a period of six months to one year. This period of time is required because a large number of nurses are employed by the organization.
Tools/Measurement Outcomes
Measuring the effectiveness of the lifelong learning program requires nurses to demonstrate their knowledge through skill and technology-based activities and procedures that will confirm their aptitude and ability to provide excellent quality of care and treatment for their patients.
Evaluation Timeframe
The proposed lifelong learning program must be evaluated over a period of several months so that there is adequate time for review of the program and the educational offerings that are created and to obtain nurse feedback regarding the effectiveness of the program and its impact on nurses and their ability to improve patient care.
Conclusion
The Cleveland Clinic is a large, world-renowned healthcare system with a reputation for excellence in a variety of specialty areas, including cardiac care. However, as with any healthcare organization regardless of its size, there is always room for improvement that will translate into greater quality of care and treatment for patients. As a result, it is necessary for the Cleveland Clinic to establish a lifelong learning program for its large nursing population as a means of demonstrating the value of expanded and specialized education for nurses in expanding their skills and in supporting effective outcomes for their patients. This type of program will also encourage the development of new skills and knowledge that nurses might apply to a variety of patient care situations to expand quality of care and promote greater wellbeing.
References
Chauhan, S., Sarin, J., Malik, K., Dhanoa, G., and Dhaliwal, D. (2010). Learning needs of nursing personnel regarding "cardiac nursing." Nursing and Midwifery Research Journal, 6(3), 103-109.
Clevelandclinic.org (2013). Governance & Leadership. Retrieved from http://my.clevelandclinic.org/about-cleveland-clinic/overview/leadership/default.aspx
Cosgrove, D.M. (2011). A healthcare model for the 21st Century. Group Practice Journal, 60(3), 10-15, retrieved from http://my.clevelandclinic.org/Documents/redefining-healthcare/amga-mar-2011.pdf
Edelson, M. (2012). Lifelong learning. Johns Hopkins Nursing, Retrieved from http://magazine.nursing.jhu.edu/2012/11/lifelong-learning/
Kear, T.M. (2013). Transformative learning during nursing education: a model of interconnectivity. Nurse Education Today, 33(9), 1083-1087.
Mumcu, G., Koksal, L., Sisman, N., and Catar, O. (2011). Continuing medical education and E-learning for health professionals. Journal of Marmara University Institute of Health Sciences, 1(1), 74-78.
National league of Nursing Board of Governors (2011). Academic progression in nursing education. Retrieved from http://www.nln.org/aboutnln/livingdocuments/pdf/nlnvision_1.pdf
Stuck with your Research Paper?
Get in touch with one of our experts for instant help!
Messenger
Live chat
Time is precious
don't waste it!
Get instant essay
writing help!
Plagiarism-free
guarantee
Privacy
guarantee
Secure
checkout
Money back
guarantee
Get a Free E-Book ($50 in value)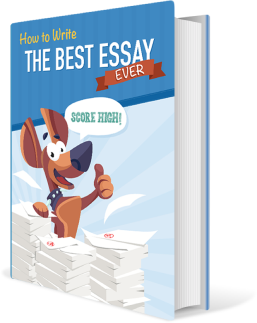 How To Write The Best Essay Ever!