Home
/
Article Critique
/
Oxygen Desaturation Patterns in Children And Adults With Sleep Disordered Breathing, Article Critique Example
Oxygen Desaturation Patterns in Children And Adults With Sleep Disordered Breathing, Article Critique Example
This Article Critique was written by one of our professional writers.

You are free to use it as an inspiration or a source for your own work.
This article was received on 14th July 2012 and published March 1st
The main points relate to the purpose being an investigation into differences of SDB patterns between children and adults in order evaluate SDB severity in children. Researchers wanted to conduct this study since they felt that the data presently used in the discipline were inadequate. For example, they argued while many apnea–hypopnea episodes per hour apnea-hypopnea index (AHI) were used to evaluate sleep-disordered breathing (SDB) in adults, it did not provide an accurate characterization of the phenomenon in children (Hara et.al, 2013).
Precisely, the article relates the entire study how they arrived at better approaches towards estimating the dysfunction in children. These researchers compared 15 children who developed adenotonsillar hypertroph. 15 adults did not have any condition. They all underwent standard polysomnography. A difference between baselines SpO2 at stable nighttime breathing and lowest SpO2 accompanied by an apnea–hypopnea event were the indicators by which evaluations were defined. Besides researchers developed two distinct criteria for assessing each episode; they were given as criterion 1 = cessation of airflow for at least 10 and criterion 2 = cessation of airflow for at least two consecutive breaths (Hara et.al, 2013).
Results showed where, 'the slope of the regression line between ?SpO2 and apnea-hypopnea duration in children was greater than in adults (P<0.005). AHI in children was higher when calculated using criterion 2 compared to criterion 1 (10.9±9.4 vs. 6.5±4.9/h, P=0.003)' (Hara et.al, 2013, abstract). Researchers concluded that, '?SpO2 is a good indicator of SDB severity in children, and should therefore be considered in the diagnosis and treatment of pediatric SDB along with AHI' (Hara et.al, 2013, abstract).
The researchers' credentials were clearly stated at the beginning of the article. They can be cited as Yuki Hara, MS, Akiko Noda, PhD, Seiko Miyata, PhD, Hironao Otake, MD, PhD, Yoshinari Yasuda, MD, PhD, Masato Okuda, MS, Yasuo Koike, MD, PhD, Seiichi Nakata, MD, PhD, Tsutomu Nakashima, MD, PhD. Seven out of nine hold doctoral degrees. Minimum qualifications were MD and Masters of Science degree (Hara et.al, 2013). They are considered appropriate since the subject relates to medicine as well as biochemistry.
As was mentioned in the article summary during the introduction these researchers clearly from the onset established their purpose and stated distinctly the purpose of the purpose. They did not leave the reading audience to speculate why they chose to conduct this particular investigation, but further advanced that there was a deficiency in the body of knowledge pertaining to this phenomenon.
In the methods section of this article researchers' emphasized that the study was being conducted according to principles upheld in the Declaration of Helsinki. This in itself give can be the first step in explaining the experiment design by establishing its ethical credibility. Further, they went into explaining sample size and criterion for evaluating the differences between SBD in children and adults. Gaps in this explanation can be viewed as to how the sample was selected from the population. They did define an inclusion criterion being adenotonsillar hypertroph. I think according to the description this is a retrospective investigation and cross sectional
Influences on the findings were not clearly identified neither were control established. Researchers were investigating a breathing phenomenon between adults and children. They selected 15 children and 15 adults. They were compared without creating a control for the adults or children. True experiments always carry a control group for internal validity reasons. Also, the fact that researchers utilized children with adenotosillar hypertroph and adults did not have the condition it could have influence the result. They should have used subjects with the same condition and a control group. Implications, however, are that the findings could nullify data presently used in the discipline to measure SBD in children.
There was no way of the reader verifying sample selection method of the design. Researchers simply stated the sample size and differentiation as it relates to sex. An inclusion criterion was established, but no concrete method of selecting the sample was identified. It is obvious through that it had to be purposive since a particular set of the population appeared to be handpicked. Although it was clearly stated that researchers utilized the statistical test; analysis of covariance ANCOVA, the sample size they only used 15 persons for each group. There should be a minimal size of each 26-30 subjects.
The reliability and validity of the article could be assessed through credibility of researchers as it pertains to their qualification and associations, but the research itself has reliability and validity issues through questionably sampling techniques and data collection procedures. Since there was not control group internal validity is compromised.
Even through it was a comparative experiment researchers had to extend the study beyond the intervening group to validate assumptions. There was no control group to test the appropriateness of the control therapy. There was no distinct control therapy. Both groups were administered the same treatment and reactions were measured.
From a scientific research methodology perspective the timing was enough to validate conclusions.
Even though there were no defined research questions or hypothesis the purpose of the study was achieved because they proved that SBD measurement strategies for children was different in adults.
They logically followed the experimental findings.
I do agree with the article's finding because measurements used to assess SBD in adults cannot be compatible for children due to biological differences.
I would add a control group of children without adenotonsillar hypertroph as well as an adult group just to ascertain whether there are further differences in SDB that would necessitate alternative measurements.
Works cited
Hara, Y. Noda, A. Miyata, S. Otake, H.Yasuda, Y.Okuda,  M. Koike,Y Nakata,S. Nakashima,T. Comparison of oxygen desaturation patterns in children and Adults with sleep disordered Breathing. American Journal of Otolaryngology.  2013. Print
Stuck with your Article Critique?
Get in touch with one of our experts for instant help!
Messenger
Live chat
Time is precious
don't waste it!
Get instant essay
writing help!
Plagiarism-free
guarantee
Privacy
guarantee
Secure
checkout
Money back
guarantee
Get a Free E-Book ($50 in value)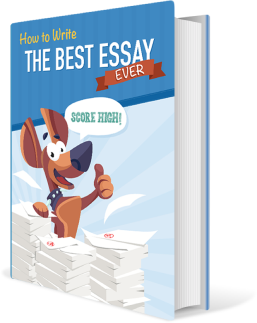 How To Write The Best Essay Ever!