Panera Bread Companies Growth, Case Study Example
This Case Study was written by one of our professional writers.

You are free to use it as an inspiration or a source for your own work.
What is Panera's Bread strategy? What of the five competitive strategies discussed in Chapter 5 most closely fit the competitive approach that Panera Bread is taking? What type of competitive advantage is Panera Bread trying to achieve?
The Panera's Bread primary strategy is becoming known as the best dining experience that provides a unique dining environment. In addition, the Panera's Bread secondary strategy is based on making the dining experience better and different from all other competitors. The strategy is called "Concept Essence" which has distinctive features that make Panera's Bread dining experience better than competitors. (1) These features include the different types of pastries, bagels and artesian breads. (2) Developing and delivering a menu with diverse choices that meet the needs of the breakfast to dinner. (3) Creating a bakery-café design that has ambience and aesthetically pleasing to customers.  Panera Bread utilizes a Broad Differentiation Strategy that strives to offer unique products to a broad range of customers that find their products appealing. Panera Bread uses this business strategy to gain a competitive advantage by making their products so distinctive different and with quality that the customers appeals to the brand and dining experience.  Panera Bread took a bold chance implementing the differentiation strategy because it requires delivering a unique product that is different from any other competitor. The Panera Bread differentiation strategies have worked because they have been able to sustain a higher price margin showing the customer added value in their products. The customers still find value in their Panera Bread product and they still patronize the bakery dining experience because they still find it an appealing environment. The competitive advantage that Panera Bread has implemented is the utilization of Product, Environment and Great Services(PEG).
What does a SWOT analysis of Panera Bread reveal about the overall attractiveness of its situation? Does the company have any core competencies or distinctive competences?
The SWOT analysis reveals the strengths, weaknesses and opportunities for Panera Bread.  The strengths are the unique bakery style delivery with choice of fresh artisan breads. The food is high quality with a strong local customer base that is gaining market recognition. The bakery bread and unique types of bread is a core competency for Panera Bread. The recognition and branding spread because of their reputation having the best quality bread.
The primary weaknesses are the high prices in the market which has its value however they must lower prices to bring in a consistent clientele that will be loyal with a certain price margin. That margin is too high for breakfast especially when rivals has similar menus that are less expensive especially for families. The opportunities for Panera Bread are new menus that include vegan, vegetarian and organic markets which people are gravitating to these markets. The threats are rivals that imitate the Panera Bread experience with lower pricing margins basically similar products as Panera's Bread. Also, the market is moving towards the healthier foods that are low calorie. Panera's Bread can easily enter this market because the customers still want more low calorie choices on the menu. The Panera Bread has a very appealing menu for its customer and they are a nationwide diner that is well known for bakery café style. The customer's services surveys have indicated that Panera ranks among the highest in areas of customer satisfaction. The fresh dough operations and the reputation of having different brands of bread with soup.
What strategic issues and problems does Panera's Bread management need to address?
The management of Panera Bread need to address the price margins because they families that cannot afford the prices will patronize another competitor. The loyal customers will continue to purchase however; the competition is known for trying to emulate Panera Bread may provide same service at lower price. Panera Bread is leaving the door open for market competitions. In addition, the Panera Bread management needs make adjustments to their competitive strategies because the Broad Differentiation Strategy has worked short term. In the long term, they must adjust their strategy because the price margin for value will not hold.
What does Panera's Bread need to do to strengthen its competitive position and business prospects vis-à-vis other restaurant chain rivals?
There are several competitive strategies that Panera Bread can implement such as seasonal foods that change with the seasons. In the winter time in most cities the customers want a variety of soups. Panera Bread can expand their menu of soups for the customer has choices. Panera Bread can add a business room that allows them to hold small parties, business meetings, corporate meetings or sports event that will bring in more customers. They should add low calories, vegan and vegetarian meals to bring in the health conscious customers.
Does it seem likely that Panera Bread can avoid a growth slowdown in 2014?
The Panera Bread can avoid a growth slowdown in 2014 by adapting to change with the market and competitors. In addition, they can provide more features to the menu that are health related because families today are looking for good food but low calories. In addition, Panera bread must not be afraid to change with the customer needs. The small things like making sure they have Wi-Fi for the cell phone and tablet customers.
Stuck with your Case Study?
Get in touch with one of our experts for instant help!
Messenger
Live chat
Time is precious
don't waste it!
Get instant essay
writing help!
Plagiarism-free
guarantee
Privacy
guarantee
Secure
checkout
Money back
guarantee
Get a Free E-Book ($50 in value)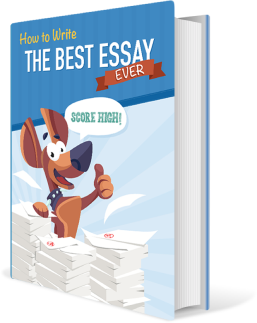 How To Write The Best Essay Ever!