Why Everyone Should Consider a Vegan Diet, Speech Example
This Speech was written by one of our professional writers.

You are free to use it as an inspiration or a source for your own work.
Introduction
As most people know, eating meat is essential to survival in the world today and it can't be argued that it keeps people healthy not to mention capable of ensuring that those who eat it are not hungry hours later. Let it be known that eating meat is as natural as breathing and walking, anti-meat protesters argue that eating meat is wrong not to mention that it desecrates the animal. Lusk & Norwood reported that, "eating healthy does come at a price, but putting a price on human health is something that most people can't afford to do" (Lusk & Norwood, 111).
It can be argued that going vegan is healthy for people and good for them, but making the transition from meat eater to vegan is a very semi-difficult process. Giving up eating animal products can do wonders for the body, and soul. Also, not eating meat also means that the person is likely to notice changes in their bodies and immune system and what the vegan diet is doing for their health. Giving up meat is not without its reward and quite a reward it is.
Going vegan has a wealth of benefits that most people don't know about or are not aware of, for those who do know feel that it is not for them and they don't want to feel forced to adapt to a new diet if they don't see any reason to. Make no mistake, more people should go vegan because the positive impact it'll have on them is boundless and it'll save people money on their grocery bill. More importantly by going vegan, people are not just being good to themselves but they're also helping the environment not to mention the animals who are senselessly slaughtered.
Benefit #1
Going vegan is good for the environment not to mention the amount of livestock that exists can be preserved and live in peace without being hunted for food or being slaughtered to feed thousands, some people would argue that the livestock such as buffalos, pigs, lamb etc. they're lives are meaningless in the grand scheme of things because their only purpose in life is to feed humans which they will for generations and years to come. Fergusson reported that, "when animals are killed and chopped up into the various meats that we humans eat, the gas that is emitted from that odor can cause small pints of damage to the brain; the environment is already taking most of the damage from the carbon dioxide in the air which is hazardous to us humans even smaller humans such as children" (Fergusson, 2015).
It's ironic that the very thing that most humans avoid is technically the very thing that can save them and their health from deteriorating, vegetables or veganism which is a healthier alternative to meat. Vegetables, salad, lettuce, tomatoes, these are all of the things that a human being needs to survive and to remain healthy as their nutritional value is higher than that of meat. Most people should go vegan because it is best way to live a long health life devoid of the dangers of eating meat, it is a known fact that killing animals for meat or for their meat doesn't solve any long term problems such as the destruction of the environment.
The environment overall is the one that suffers because carbon dioxide fumes are poisonous as most people know and breathing clean air is important to the environment, there is no such thing as a healthy environment because the senseless slaughter will keep poisoning the air people breathe. A vegan diet or veganism doesn't harm anyone or the environment.
Benefit #2
Veganism is all about the greater good not just for environment and animal preservation but for human health, it has become one of the biggest reasons why people are living longer. It can't be argued that meat is both good and bad for people, but people stick with meat because it is good for them. Over the last few years, there has been more and more people have succumbed to problems health problems because of their overconsumption of meat or a meat-based diet. It has been proven that people who become vegans avoid the worst diseases in the world such as heart disease, diabetes, cancer to name a few. Craig reported that, "vegans enjoy the rich lifestyle that comes with being healthy and people almost never hear about a vegan going to the hospital because they had a heartache or heart disease because they're ingesting too much meat; more meat than their heart can handle" (Craig, 1628).
Veganism has more advantages than disadvantages; going vegan is beneficial to people because it can help keep them healthy for years to come. Plus, vegans eat vegetables that are a good source of vitamin D which aids in keeping the body free of colds and influenza. Also, vegetables prevent bone debilitating diseases such as arthritis and osteoporosis which most people in their late 30s to early 50s usually end up with.
Plus, vegans or a vegan diet can still fill people up to the point of getting full; an example of this is eating Canadian bacon instead of regular bacon which is cooked in fat and grease not to mention that regular bacon can raise cholesterol. It can be argued that the reason why most people aren't prone to trying a vegan diet is because they feel that it is not capable of keeping them as full as meat can; vegetables are filling as long as people combine it with different other vegetables as well as fruits. The benefits of a vegan diet is second to none and most people can appreciate having a clean bill of health that comes with being a vegan.
Benefit #3
Ultimately, going vegan or choosing a vegan diet is not completely without its perks as was previously mentioned. There are still foods that people can eat as a vegan such as yogurt which is a good substitute for ice cream, soy milk is also good substitute for regular milk which is good for those who are lactose intolerant. A low fat food diet is loved by all vegans, but the food choices that vegans have access to is among the healthiest in the world.
Eating meat doesn't have to be the only thing that people can eat to get full or to maintain their health or appetite, veganism is great in the aspect that most people can enjoy the things that they love but enjoy it more from a vegan perspective. Let's face it, eating an animal is wrong and it doesn't have to be the only option for nutrition or for a nutritional meal. As I just stated, vegans can eat things that would fill them up and save them money on buying mostly meat for their meals. It can be argued that people find different ways to enjoy the things that they love to eat or drink and veganism is no different, people can still have bacon for breakfast, sherbet for dessert or even have it as a midday snack during the day.
A final note on veganism is that the things that vegans eat provide a good source of energy whereas they are not likely to feel sluggish or lazy after having a big meal; fruits, vegetables and grains are all a good source of energy and the nutritional value in these things can be appreciated for and valued for the health benefits they give people. Conclusively, it is undebatable that harming animals for the good of human health is wrong and it has long term consequences that can, and in some cases, cripple the lives of everyone on Earth. When people eat an animal, there are things to worry about when it comes to their health. Vegan is healthier for you and it should be taken seriously because just because veganism or a vegan diet is different, doesn't mean that it's not as filling or as enjoyable.
Work Cited
Craig, Winston. "Health Effects of Vegan Diets." The American Journal of Clinical Nutrition 1.1 (2015): 1628. Print.
Fergusson, Mark. "Vegetarian Diet Is Healthier, Greener, Compassionate." Down to Earth. 2015.
Web. 21 Nov. 2015. <https://www.downtoearth.org/articles/2009-03/52/vegetarian-diet-healthier-greener-compassionate>.
Lusk, Jayson, and F. Norwood. "Some Economic Benefits and Costs of Vegetarianism." Agricultural and Resource Economics Review 38.2 (2015). Print.
Time is precious
don't waste it!
Get instant essay
writing help!
Plagiarism-free
guarantee
Privacy
guarantee
Secure
checkout
Money back
guarantee
Get a Free E-Book ($50 in value)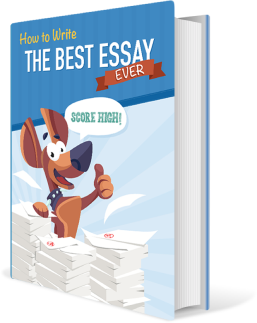 How To Write The Best Essay Ever!