Patient Satisfaction, Article Critique Example
This Article Critique was written by one of our professional writers.

You are free to use it as an inspiration or a source for your own work.
Question 8
Physiological measures/ instruments are clearly described. For instance CBI-24 instrument which is based on Watson's transpersonal caring theory was used in this research due to its conceptual-theoretical basis clarity, its consistent language, and its comprehensive instructions. The instrument is also described that, it requires the shortest length of time to complete. Another instrument used for measuring the body physiology is PSS. It is also described well as an instrument that is used to measure patient satisfaction with nursing care. However, the e researchers could have provided much more instruments instead of relying on two.
Techniques to administer complete, and score or the accuracy and Presidion of the instruments are clearly provided for instance instrument CBI-24 has four factors; assurance of human presence (8 items) which need the patients needs and security, knowledge and skill (5 items) related to nurses skill and knowlgde.respectivel difference (6 items) showing how nurses show interests to patients.," positive connection" (5items) dealing with the needs of nurses to show interest in patients care. Also with PSS accuracy and precision is ensured by the instrument working on a 4-point liker scale based on 11 items with (1= very dissatisfied, 4= very satisfied) (Palese, A. et al. 2011).
The semantic equivalence of the instruments was ensured in all countries for easy administration i.e. CBI-24 cronbahch's ? coefficient of pooled sample was 0.96(ranging from 0.87 to 0.97 for each country sample) and PSS cronbach's ? polled sample was 0.95 (ranging from 0.94-0.96 for each country)
The reliability and validity of the instruments is provided as elaborated in paragraph one above. The researcher has examined the present sample using the instruments and they provided consistent results as in paragraph four above. Despite this results one is left to question what could happen if more advanced instruments could be used for this study. There are some flaws introduced due to lack of enough study instruments.
The instruments were purposely developed for the research and their process of authorization; translation and use are well explainer in this research. PSS and CBI-24 were translated into respective country language by partners using American English version.
The methods of recording data physiological from measure is described clearly in paragraph two above where scale 1=patient dissatisfaction where as 4= patient satisfaction(Palese, A. et al. 2011). However, in the article the researcher has not explainer how physiological information was collected from the patients.
Question 9
The process of data collection is clearly described and implemented consistently. The researcher was a real expert in data collection. Patients were informed 48 hours prior to the data collection and the procedure of collecting the data was orderly i.e. the patients received letters explaining why the study was being conducted and this boosted their sincerity in providing the information. The questionnaires were handed to the patients who wished to participate in the study. The confidentiality of the information was ensured through returning o f questionnaire in sealed envelops. And the questioners were completed before the patients left the ward. Finally the patients were assured that they could withdraw from the study without this act of withdrawal affecting their medical care (Palese, A. et al. 2011).
The training of data collector sis not explained nor presented in terms research. But from the look of things it seems that data collectors were indeed experts who knew about their job. They prepared questionnaires and supplied them together with the letters explain the reason of the study. The study was not concentrated in one country but it involved many countries hence the data collectors maximized the the relevance and accuracy and credibility of the collected data. All ethical considerations were put in place and a good number of people responded positively meaning the data collectors used proper means of data collection (Palese, A. et al. 2011).
Methods of data collection employed here in this research have addressed the research objectives, questions and hypothesis. This is leant from the analysis of data collected by these methods. The results of the research reveal that the objectives of the study were achieved and the questions answered. The research finally proved that caring behaviors nurses enacted determined a consistent proportion of patient satisfaction. Patient satisfaction contributed t proper health care and improved the level of the patient's compliance to prescribed regiments and recommendations(Palese, A. et al. 2011).. In spite of all this achievements more research is need in this topic.
Reference
Palese, A. et al. (2011) "Surgical Patient Satisfaction as an Outcome of Nurses' Caring Behaviors: A Descriptive and Correlational Study in Six European Countries" Journal of Nursing Scholarship 43:4, 341–350.
Stuck with your Article Critique?
Get in touch with one of our experts for instant help!
Messenger
Live chat
Time is precious
don't waste it!
Get instant essay
writing help!
Plagiarism-free
guarantee
Privacy
guarantee
Secure
checkout
Money back
guarantee
Get a Free E-Book ($50 in value)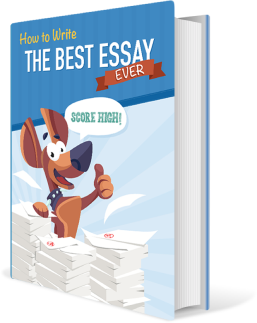 How To Write The Best Essay Ever!