Why I Want to Go to Medical School, Personal Statement Example
This Personal Statement was written by one of our professional writers.

You are free to use it as an inspiration or a source for your own work.
Following a career in the medical field has provided me with a direction and purpose in both my personal and professional goals. For most of my life, I envisioned a career in medicine would allow me to care and provide for people while also serving the purpose of the greater good. This understanding is absolutely true but thinking about what medicine does and experiencing its purpose are vastly different. Initially my experience with the medical community was limited to my pleasant visits to the pediatrician. The life altering change was when my father suffered from a heart attack. This not only impacted his health but also proved to have great disruptions and impact throughout the fabric of my family. I remember this turning point vividly. The shock of my father at the hospital provided a feeling of helplessness and distress. The fate of my father was in the hands of those medical personnel and I had to put my full trust and faith in their abilities.
After a long day of school and work, my sister and I came home to an alarmingly different home. My brother was home alone at only twelve years old. My mother had taken my father to the hospital. Those following hours were the longest of my life. It was not until almost dawn before my mother called to let us know my father was still alive but had suffered from a heart attack. The feelings, emotions, fears and confusion could not be expressed at that moment. I had no idea what to do, where to turn or how to handle the situation.
The shock of my father at the hospital provided a feeling of helplessness and distress. It was frightening to think that my dad was living a healthy and active lifestyle playing basketball with my brother but at the same time I was in my Calculus class he was having a heart attack and struggling for life. My father was the type of person that often had a smile on his face. He was the comedian in the family, always making jokes about him and others. He dealt with life events by adding a twist of humor which not only helped him but eased the tension of the situation. The jokes taught us to not only have a sense of humor but also a thick skin. He himself was thick-skinned. I've never seen my father cry so seeing him tear up the morning after when my mother, my sister and I visited him, really touched our hearts. He was emotionally distraught and there was nothing we as a family could do to help him. The fate of my father was in the hands of those medical personnel and I had to put my full trust and faith in their abilities.
Along with the bewilderment of trying to wrap my mind around what had happened, I had to deal with the change of responsibilities in my family and business. At this point in time my siblings and I had to take on greater responsibility in order to fulfill the obligations that my father could no longer take care of. I started to take on new responsibilities at my family's business as well as my continued education at the same time. I also needed to focus on being more proactive in my healthy choices. I needed to make my health a greater priority and thus started jogging and started practicing yoga.
During this time my desire to pursue medicine intensified. I got firsthand experience of a hospital environment and saw the powerful role of a physician and the bonds they form with their patients and their family. I wanted to give to others what medical professionals have given to me. I began volunteering at the same hospital my father stayed in as an attempt to payback the medical community for the gift of life they afforded my father. This volunteer effort fortified my desire to practice medicine.
I learned many characteristic traits during my experience volunteering at the hospital. I wanted to work through this program because focused on the patient and the patient's family. During my father's stay at the hospital and subsequent recovery, the patient support provided by the hospital set a precedent for how I wanted to be treated in that situation as well as how I wanted to support and treat my future patients.
This dreadful experience proved to be invaluable regarding my drive to work in medicine and the skills it instilled in me. I learned the art of time management; a skill that is necessary in both personal and professional situations. A physician can have all the answers and solutions in the world but if they cannot manage their time they will not be able to provide the most benefit to their patients. I learned that priorities must be set and those priorities must be executed in order to be successful.
My desire and passion for a career in medicine is one of the main reasons why I am a valuable candidate for medical school. The purpose of medical school is to provide the necessary knowledge, experience, and capabilities to perform in the medical field. My purpose is to take those skill sets and fully utilize them to better myself and my community. My pursuit for a career in medicine provides the level of fulfillment and challenge that I need to maintain a happy and satisfied career. I am an exceptional candidate for medical school because I have the drive and determination to take what I have learned and spread the benefits of my education to those in need of those medical services.
Stuck with your Personal Statement?
Get in touch with one of our experts for instant help!
Messenger
Live chat
Time is precious
don't waste it!
Get instant essay
writing help!
Plagiarism-free
guarantee
Privacy
guarantee
Secure
checkout
Money back
guarantee
Get a Free E-Book ($50 in value)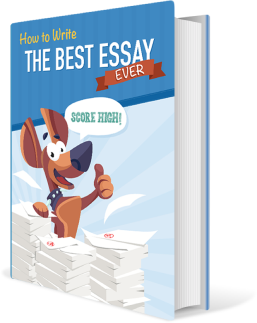 How To Write The Best Essay Ever!