Piaget's Stage Theory, Article Review Example
This Article Review was written by one of our professional writers.

You are free to use it as an inspiration or a source for your own work.
Alice Honig proposes a set of guidelines for teachers responsible for infants during the learning development process. During this impressionable stage, an infant's environment should be nurturing, reassuring, and facilitate curiosity and growth (Honig, 2010). A process that requires a deep understanding of each child's unique personality and personal needs. It is important to minimize stressful situations and introduce fun, thought-provoking activities. Teachers are in a position to make a critical impact during this precious stage that establishes a strong foundation contributing to each child's future success.
Establishing a positive relationship with each child is crucial during the early stages of development. Children express a wide range of emotions during their early years (SUO, 2015). Teachers should look to observe the habits displayed by their students and determine styles of temperament. First, rate the activity level for each child; constantly mobile, stationary, or somewhere in between. Then, rate the intensity with which the child responds to different situations; likely to throw a temper tantrum or internalize their feelings. Lastly, rate the child's mood on a day to day basis; smiling with bright eyes or not much emotion noticed. If teachers can recognize these consistent behaviors, they will know what to expect, how to alleviate issues, and when to be concerned. Not all children require constant attention, sometimes just a reassuring smile can make all the difference in the world (Honig, 2010). Physical contact should be used to soothe and comfort the child. Since the sensorimotor stage is the predominant stage of development during this time, children are reliant on sensory input to draw conclusions about their environment (SUO, 2012). In their small world, a teacher's shoulder will now serve as their pillow for sleeping. Avoid introducing quick-unfamiliar movements that might scare the child. It is with these small gestures, a child will learn to trust. Without trust, the child will not feel comfortable which might inhibit their ability to learn and grow. Similar to body language and physical connection, communication with a child is just as important. When a child tries to communicate by making noises, teachers should acknowledge this as an attempt to talk. Responding to the child with bright eyes, a big smile, and a high pitched voice congratulating their effort to speak. (Honig, 2010). This verbal communication stimulates brain function and serves as positive reinforcement. These are some the first moments a child expresses themselves and it is crucial the teacher commends this behavior keeping the line of communication efforts often (SUO, 2015).
I have to agree with this approach to childhood development. A child grows accustomed to a certain level of care after birth. They form their first relationship with their mothers and become dependent on a routine. When the mother feels the child is ready for outside care, the child might experience separation anxiety in their mother's absence (SUO, 2015). A new routine will required the child to adapt to abrupt changes in their environment. This is a daunting task for any new mother. Depending on the child, a change of scenery can be an extremely scary experience. It is vital that teachers who take these children into their arms are sincerely compassionate towards both the mother and the child's situation. I agree that a teacher's body acts as a safe haven for young children. As tiny human beings, our adult bodies are a child's beds to sleep in, shoulders to cry on, and arms to play in (Honig, 2010). Teachers have to understand these small gestures make the greatest impact on a child's development pattern. As young children, these first few moments involve taking risks and experimenting with capabilities. If a child raises their hand to answer the teacher's question and their answer is incorrect, find a way to acknowledge their bravery for offering an answer. If the child feels embarrassed by his or her actions, it is likely they will not repeat them going forward.
"Vaccination Nation," investigates the ongoing debate concerning the connection between certain vaccinations and the incidence of autism. The Federal Court ruled that no connection exists yet the media continues to fuel the debate. Many parents of autistic children have come to believe vaccinations are to blame for their child's condition (Mooney, 2009). This curious disorder has been open to interpretation and inquiry leaving people unsettled without definitive answers.
The connection between vaccination and autism was first made public in 1998. A gastroenterologist uncovered stomach inflammation in 9 out 12 children with behavioral issues. Researchers claimed the inflamed digestive tracts were caused by the measles, mumps, and rubella vaccination (Mooney, 2009). More specifically, researchers reported the ingredient thimerosal dangerous upon ingestion. The government acted proactively and removed thimersoal from the vaccination entirely. Robert F. Kennedy Jr. pushed the anti-vaccination movement even further when he wrote and published an unapologetic column for the Huffington Post. Kennedy claimed that government health agencies, in collaboration with Pharmacy corporations, hid the negative risks associated with thimerosal from the public. Many people trusted the word of such a prominent political figure. This type of media propaganda scared the public by instilling fear; a feeling that has become somewhat irreversible regarding this issue (Mooney, 2009). Caring for a child with autism is not an easy job; children require constant attention and guidance throughout everyday tasks. Parents watch their child struggle and suffer this injustice wondering how they could have avoided this situation. This debate provides those inflicted a place to direct their anger and frustration despite the Heath Administration's ruling. Autism is described as spectrum of various disorders in development. Lack of communication and social skills with a presence of obsessive repetitive behaviors are the three most common characteristics to describe Autism. Genetics are a strong contributing factor in the presence of autism. Currently, it is hard to tell whether the incidence of autism is actually increasing or just a result social awareness and attention (Mooney, 2009). As a result of this fiery debate, less children are vaccinated. Unvaccinated children are now susceptible to diseases that were once eradicated; increasing the potential for a disease outbreak in the future.
I have been aware of this debate for quite some time. I understand that no correlation exists, but negative attention is hard to ignore. This debate was given a lot of attention by the media. The media is a powerful weapon that has the ability to alter the way in which people think. In today's world, technological advancement provides us with the ability to access information with the click of a button. People are looking for answers and don't always check the credibility of their sources. When I'm in the grocery store waiting to check out, I often glance over at the National Enquirer and read the headlines. Unknowingly, these untruthful accusations are penetrating my subconscious and might somehow alter my opinion (SUO, 2015). When a couple has their first child, they have to make a decision regarding the vaccination process. The mother might have read something about the potential risks associated with the vaccination and decides to hold off. It is likely this exchange of information and resulting behavior happens more often than not regarding this issue.
Beil's article "Little by Little," provides information about treatment strategies for cases of food allergies. Scientists are investigating the relationship between the immune system and certain allergens in order to determine what patients are at risk. The Center for Disease Control observes that cases of severe food allergies in children are growing annually. A child's lack of exposure to germs and increased exposure to modern day food processing are said to contribute to this rise in food sensitivity (Beil, 2009). Studies have surfaced more recently regarding new forms of treatment and even the potential to avoid allergies in future generations.
During an allergic reaction, the body's immune system encounters a foreign substance that signals a specific chain of events. First, the allergen enters the digestive tract of the body, where it comes in contact with the antigen presenting cell. The presenting cell then signals the T-cells of the allergens presence. The T-cells decide if the allergen is safe to proceed onward. During an allergic reaction, the T-cells would label the allergen unsafe and alert the B cells of the immune intruder. B-cells initiate the release of IgE antibodies that bind to the allergen and summon the mast cells. The mast cells release substances like histamines and cytokines that produce the symptoms commonly associated with an attack.  Hives, swelling of the throat, and vomiting occur as the allergen is decidedly not welcome in the body (Beil, 2009). The immune system is a complex machine that operates in too many ways to completely understand. This requires a delicate treatment process. There are three treatments that offer different approaches to reducing the incidence of an allergic attack. Oral treatment involves consuming tiny samples of the allergen over time in order to build the immune system's tolerance. Scientists must never over stimulate the immune response during this form of treatment. Vaccines are administered through injection in two ways. An allergen protein is hidden in a bacterial cell and injected into the body or a gene based vaccine is introduced to avoid an IgE activated response. The helminth parasites are used for their harnessed proteins that block the activity of the mast cells.
Completely avoiding the onset of an allergic reaction (Beil, 2009). It seems that contact with the allergen itself has been the most effective way of ridding the immune response. Wesley Burks of Duke University Medical Center, has started oral treatment among children participants. With a great amount of supervision, participants were introduced the smallest sample of peanut powder mixed with food into their digestive tracts. Researchers noticed only the smallest allergic responses of sneezing, itching, and hives. After months of treatment, 27 out of the 29 participants were able to ingest up to 13 peanuts without an allergic response (Beil, 2009). This research reveals exciting results with regard to the food allergy treatment process.
As someone who has never experienced an allergic reaction before, I now understand why the body responds the way it does. The body's reaction during an allergic episode is violent and presumably very uncomfortable. Children who suffer from severe allergies must be monitored closely and restrict their diet during some the most important years of their physical growth and development. Children who suffer from these allergies have to rely on food alternatives to supply vitamin and nutrients. Parents live in constant fear; concerned that their child will be exposed to a deathly allergen. I think that research involving children is essential to combating this food allergy epidemic. If scientists can refine the oral treatment process, there would be a medically approved protocol all doctors and even parents could administer to eradicate cases of severe food allergies. Even if the child does not completely overcome the food allergy, small exposures would become less of a threat with the use of oral treatments. Considering the decreased use of vaccines as a form of prevention, research should provide alternative courses of treatment (Mooney, 2009). Additionally, the oral treatment process relies on a natural adaptation of the immune system that can be observed by both the child, parents, and doctor.
References
Beil, L. (2009, September 12). Little by Little. Science News.
Honig, A. (2010). Early Childhood Education Journal, 65(5), 40-47.
Mooney, C. (2009, June 1). Vaccination Nation. Discover, 59–60, 62, 64, 65, and 75-59–60, 62, 64, 65, and 75.
South University Online. (2015). Week 1: Piaget's Stage Theory. In PSY2022: Online course. Retrieved from myeclassroom.com
Stuck with your Article Review?
Get in touch with one of our experts for instant help!
Messenger
Live chat
Time is precious
don't waste it!
Get instant essay
writing help!
Plagiarism-free
guarantee
Privacy
guarantee
Secure
checkout
Money back
guarantee
Get a Free E-Book ($50 in value)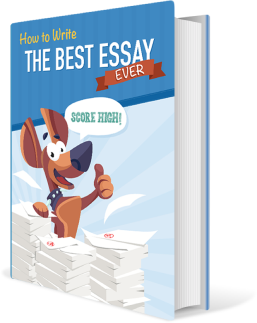 How To Write The Best Essay Ever!