Pillars of IDEA 2004, GCSE Coursework Example
This GCSE Coursework was written by one of our professional writers.

You are free to use it as an inspiration or a source for your own work.
Jack is an African-American child who is suspected of having a disability. He is currently in the 4th grade and attends a Catholic private school.
Examine each of the pillars of IDEA 2004 and discuss what would need to be done for this child.
According to one of the pillars of IDEA 2004, a child, even one who experiences difficulties in learning because of a suspected disability, ought to be considered accordingly through social connections. This follows the application of social valorization. This way, the person having difficulties will have a better chance of mingling with others normally amidst all the possible points of irregularities he may have.
In relation to the case of Jack, being in a private Catholic School is actually a good matter to consider. Given that the institution is private, only a few students are usually enrolled in such classes. This will allow the teacher to provide attention to children separately. With such capacity of the educator, it is expected that children like Jack could be observed well and be given specific attention to help him in his studies and personal development. The fact that he is enjoined in a particular class specifically instantiates the condition by which he could also be given the chance to work along with others successfully even with such disabilities he may be diagnosed with.
However, subsection IDEA 20 U.S.C.§1412 A.ii. states that "the requirements of paragraph (3) shall apply with respect to children with disabilities in the State who are enrolled in private, including religious, elementary schools…".
The Child Find Requirements would need to be identified and applied in this case. 20 U.S.C. §1412 determines the steps to be taken in detail, and IDEA 20 U.S.C. §1414 states that the evaluation needs to take place within 60 days of the identification.
Assume that Jack is found to be disabled. In what ways might the program that is developed for him not necessarily be implemented?
According to the guidelines provided by NASP, it could be analyzed that the administrators, along with educators and school psychologists are given the responsibility over the need of handling children with disabilities especially in the process of assisting them develop better behavioral patterns and better learning approaches. School psychologists ought to create a platform or guideline to be followed according to the case of the student being given attention to.
Individualized education programs, determined by IDEA U.S.C. §1414 have a requirement of parental consent and collaboration between at least one regular educator, parents and specialist educators. If this agreement on the individual program is not present, it is not to be implemented.
Hiromi is a 2nd grade girl who migrated to the United States from Japan approximately 4 years ago. She is having significant difficulties learning to read and write in English.
Examine each of the pillars of IDEA 2004 and discuss what would need to be done for this child. Focus on how this process may need to be modified or augmented to account for a potential second language issues.
Although the child may not be physically disabled, the fact that she cannot speak English fluently subjects her to instances that are valid for assistance. Children like Hiromi need to be treated impartially, hence should be educated well amidst all the possible difficulties she may have in acquiring the English language. Due to the inclusive principle of IDEA 2004, the administrators are compelled to establish specific programs of language assistance to students like Hiromi as it is the responsibility of the institution to teach and assist students as much as they can. (Peacock and Gimpel,
Subsection 20 of IDEA 2004 (20 U.S.C. §1412, (6)) describes the extra support services that need to be provided in the case, therefore, the mode of communication needs to be the child's native language: Japanese.
You have just begun your new job as a school psychologist and your supervisor wants you to conduct an evaluation on a child who is suspected of having a learning disability. You go into the testing closet, and all you find is an assessment instrument which is copyrighted ©1973.
Which sections of IDEA 2004 apply to this situation?
Given that the case to be reviewed is during a current stage of development, the need for a much refurnished and revised IDEA pattern is necessary. Hence, to instantiate such process to be successful, obtaining new set s of IDEA 2004 copies be obtained for use in student evaluation purposes. The updated version needs to be used, as it overwrites the previous text and uses different definitions. (Wright, 2004)
Download and read the NASP Guidelines for Professional Conduct (http://www.nasponline.org/standards/ProfessionalCond.pdf) – what precautions do the guidelines suggest that you should follow in this situation?
In relation to the precautions involved, it is rather obvious that the choice of the evaluation to be used on the student need to be based on what the preliminary diagnosis on the child is likely based upon. Hence, this means that an initial interview with the child is necessary to help the psychologist decide on whether or not the current patterns of psychological evaluations would fit the condition of the child. The guidelines of 20 of IDEA 2004 (20 U.S.C. §1412, (6) state that specific precautions need to be taken to ensure that the services are not racially or culturally discriminatory.
What would you do, assuming that there are NO other tests in the building?
Obtaining testing materials should be easy if the psychologist orders from a centralized office for such documentations. However, for the mean time, preliminary procedures of observation should also be accomplished and noted accordingly thus completing requirements for evaluation gradually. Further, I would try and access reliable online databases available for specialist educators. If there were no other tools available, I would postpone the assessment.
Andrew is a 8th grade boy who has just moved to your district from the Shinnecock Indian Nation. His parents have requested an evaluation because they suspect he is learning disabled. His teachers and the principal disagree with the parents – they feel he is learning adequately and tell you to not evaluate the child.
Discuss which sections of IDEA apply to this case, and discuss what is the correct thing to do, according to IDEA 2004.
Given the circumstances where the parents are the ones who are requiring the test without the motivating push of the teachers nor the principal, the parents ought to be given the benefit of the doubt as they are the ones who assist the child day in –day out, hence they ought to know the child better. Hence, it is advisable that when such occurrences happen, it is always safe to respond to the request of the parents for the sake of increasing both awareness and cautiousness when it comes to serving the specific needs of the child. (Jacob et al. 2010)
Download and read the NASP Guidelines for Professional Conduct (http://www.nasponline.org/standards/ProfessionalCond.pdf) – what precautions do the guidelines suggest that you should follow in this situation?
Supported by the clauses of NASP guidelines, the school psychologists are expected to correlatively collaborate with the parents. The fact that they see something is wrong should not be neglected. The psychologists are then expected to accommodate the parents and their concerns and allowing the children to take tests that would be able to correspond to the condition of the child both in and out of school.
You attend a CSE meeting, and you review the assessment data for a student that your team evaluated. After considering the evidence, mom says that she does not want her son to be classified despite overwhelming evidence which points to the presence of a disability. Which sections of IDEA 2004 apply to this situation?
Each parent undergoes denial stage when it comes to accepting a child's disability especially when it is related to intellectual development. Relatively, in the presentation of fact and guidelines under IDEA 2004 , in cases like this, the educators are expected to take charge. Convincing the parents that the child should take a screening exam for the detection of disability should be given attention to accordingly. Every result ought to be recorded for the sake of future references. A parent is able to appeal against the decision, and the authority of the hearing officer is described by 20 U.S.C. §1415.
What recourse could the district take?
The district could basically send in a series of appropriate tests according to the preliminary results of interviews that have been undergone by both the student and the parent's involved. (Nikki, 2004)
What guarantees does mom have?
Cases on disabilities [learning, mental of physical] are sworn to be given attention to by the court. When it comes to dealing with the privacy of the child in the hope of preserving his reputation among his peers, a parent wanting to get the best out of the system to care for her children is never a crime, hence the mother of child considered herein is bound to receive assistance from the district as to how she should handle the difficulties that her child is currently undergoing. Further, parents would be provided access to all assessment documentation and reports, according to IDEA 20 U.S.C. §1415. (b)
References:
NASP. (2000). Professional conduct manual. NASP Publications.
Nikki, L. (2004). NASP Ethics Code, 2. IDEA 3. Special Education Law 2nd Edition.
Murdick, Barbara C. Gratin and Crabtree, T. (2011) School psychology for the 21st century – foundations and practices. Guilford Press.
Jacob, S., Decker, D., Hartshorne, T. (2010) Ethics and law for school psychologists. John Wiley and Sons.
Wright, P. (2004) The Individuals with Disabilities Education Improvement Act of 2004. Overview, Explaination and Comparison. IDEA 2004 v. IDEA 1997 Retrieved from http://www.wrightslaw.com/idea/idea.2004.all.pdf
Stuck with your GCSE Coursework?
Get in touch with one of our experts for instant help!
Messenger
Live chat
Time is precious
don't waste it!
Get instant essay
writing help!
Plagiarism-free
guarantee
Privacy
guarantee
Secure
checkout
Money back
guarantee
Get a Free E-Book ($50 in value)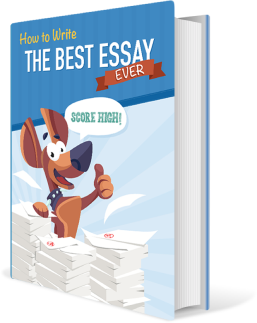 How To Write The Best Essay Ever!