Redefining Competition in Health Care, Article Critique Example
This Article Critique was written by one of our professional writers.

You are free to use it as an inspiration or a source for your own work.
A1. I agree with the authors that a greater degree of competition will benefits all the stakeholders in the healthcare sector. One only needs to have a basic understanding of the four different market structures to understand why a greater degree of competition will benefit all the stakeholders. Prices are lower in perfect competition because buyers and sellers have access to information which could be used to make buy and sell decisions. Similarly, the intensity of the competition also explains why prices vary across different market structures. Market structures which allow competitive barriers tend to have higher prices than those where there are fewer or no competitive barriers. We also know from free market theory that competition also drives up innovation because companies seek to differentiate themselves from the competition to improve pricing power and profit margins but lack of competition may result in companies taking it easy and changing at a slower pace. Innovation and changes also help producers through more efficient business operations and improved profit margins.
Similarly, it is also important to properly align rewards with performance. One of the reasons of the recent struggles in the financial and housing sector was poor alignment of rewards with performance. Just as the authors point out about the healthcare sector, traders and management in the financial sector were also rewarded on the basis of year-to-year performance even though their actions actually ended up hurting the company as well as other stakeholders including investors and employees in the long-term. The alignment of rewards with long-term performance increases the probability that employees will focus on creating true and sustainable value for the customers.
A2. The central theme of the article is that competition is either poorly designed or prevented in the healthcare sector through artificial barriers which has put the healthcare sector in its current state. The author do not directly state but they do imply that different stakeholders such as insurance providers and healthcare companies have created mini-monopolies within their territories. The authors have a very strong perspective on their position of market competition because they provide numerous examples throughout the article to demonstrate how competition is curbed by different stakeholders in the industry. First of all, insurance plans strongly discourage subscribers to go to physicians outside the network that may actually be more qualified and even cheaper. Such insurance companies even penalize physicians for out-of-network referrals even if doing so may actually serve the interests of the patient. This means physicians do not compete with those from other regions and have little incentive to improve their professional competence and the primary losers in this case are the patients.
Similarly, there is too much focus on consolidation and size which further reduces competition and hurts patients. Insurance companies and healthcare providers are more focused on quantity than quality in order to minimize immediate costs though the outcome is higher healthcare costs in the long-term. The players such as insurance companies and healthcare providers also restrict information that may benefit the clients such as physician's performance and customer satisfaction surveys. The largely private nature of the healthcare industry has also resulted in fewer or no government regulations that promote competition or discourage monopoly by few healthcare payers and providers. As a result, patients are left with fewer choices.
A3. Even though the article was written in 2004, it is still a good representative of the state of the healthcare industry today. The authors point out at the beginning of the article that while healthcare costs have continued to rise at record pace, there has been almost no progress in terms of quality of services. Healthcare accounts for almost one-sixth of America's economy and nearly $2.7 trillion is spent on healthcare annually yet experts believe that 20 to 30 percent of the spending goes to waste which is an indication of the inefficient nature of the healthcare system. Just as the authors reported in the article, even today healthcare providers are more focused on volume as opposed to value (America's Health Insurance Plans). Similarly, administrative costs still account for a significant proportion of overall healthcare costs at about 7 percent (Kaiser EDU). An online article published by Henry J. Kaiser Family Foundation last year also confirms the argument raised by the authors in 2004 that there is insufficient information out there on which to make decisions. Patients find out that there are no standards that may allow comparison between treatment providers. The report also points out the fact that hospitals and other healthcare providers continue to grow in size and the greater market share has been shifting pricing power from customers to healthcare providers (Appleby).
A4. The authors believe that previous healthcare reforms were poorly designed. The authors argue that previous reforms were poorly designed and didn't really understand the problem they were meant to tackle which is lack of competition rather than costs. Competition promotes better values which is what the U.S. healthcare sector needs rather than focus on costs which only leads to wasteful competition among different stakeholders. The healthcare reforms also failed because they were accompanied by regulations which only added up to costs due to greater risks for payers and healthcare providers such as risk of malpractice lawsuits. Similarly, previous healthcare reforms also did little to democratize information which would have helped customers and promote competition among healthcare providers.
As far as the recent Accountable Care Act of 2010, which is usually referred to as Obamacare, is concerned, it fails to address some of the problems with previous healthcare reforms as perceived by the authors. But it also succeeds on some levels and surprisingly, follows the recommendations made by the authors in 2004. As far as positive features are concerned, Obamacare has been a blessing for small businesses that have historically incurred higher average insurance costs than their bigger counterparts. Under Obamacare, small businesses may be eligible for certain financial incentives such as tax credit to bring down their insurance costs (Amadeo). Obamacare has also been a positive outcome for individuals who have private insurance as companies will be forced to provide greater benefits and, thus, better value (Caplinger). Another positive outcome of Obamacare is lower pricing power for insurance companies (Martin).
Obamacare has increased government participation in the healthcare sector which may be a mistake in the authors' opinion because it will only add to costs. Insurance companies have also lost some pricing power due to Obamacare which again goes against the spirit of free market competition that the authors propose. Here the focus is again on costs and insurance companies may again try to cut costs down to protect their premiums. Obamacare has also imposed certain taxes such as 2.3 percent excise tax on medical devices (Tennant) which will hurt innovation in the healthcare sector. Thus, while Obamacare has improved competitive position for smaller businesses, the additional layer of regulations may introduce further inefficiencies in the healthcare system.
Works Cited
Amadeo, Kimberly. Obamacare Explained. 9 July 2013 <http://useconomy.about.com/od/healthcarereform/a/Obamacare-Explained.htm>.
America's Health Insurance Plans. Rising Health Care Costs. 9 July 2013 <http://www.ahip.org/Issues/Rising-Health-Care-Costs.aspx>.
Appleby, Julie. Seven Factors Driving Up Your Health Care Costs. 24 October 2012. 9 July 2013 <http://www.kaiserhealthnews.org/stories/2012/october/25/health-care-costs.aspx>.
Caplinger, Dan. Obamacare Explained: What It Means for Those Who Already Have Health-Insurance Coverage. 7 July 2013. 9 July 2013 <http://www.dailyfinance.com/2013/07/07/obamacare-explained-what-it-means-for-those-who-al/>.
Kaiser EDU. U.S. Healthcare Costs. 9 July 2013 <http://www.kaiseredu.org/issue-modules/us-health-care-costs/background-brief.aspx>.
Martin, Claire. 'Obamacare' brilliantly explained. 23 June 2012. 9 July 2013 <http://blogs.denverpost.com/health/2012/06/23/obamacare-brilliantly-explained/1118/>.
Tennant, Michael. As ObamaCare's Problems Grow, Even Democrats Push for Partial Repeal. 5 April 2013. 9 July 2013 <http://www.thenewamerican.com/usnews/congress/item/15005-as-obamacare-s-problems-grow-even-democrats-push-for-partial-repeal>.
Stuck with your Article Critique?
Get in touch with one of our experts for instant help!
Messenger
Live chat
Time is precious
don't waste it!
Get instant essay
writing help!
Plagiarism-free
guarantee
Privacy
guarantee
Secure
checkout
Money back
guarantee
Get a Free E-Book ($50 in value)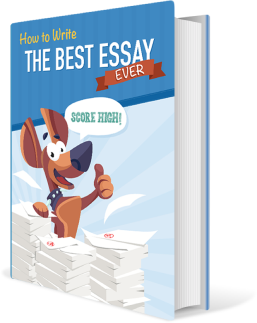 How To Write The Best Essay Ever!