Rhetorical Techniques, Essay Example
Pages: 4
Words: 1188
Essay
This Essay was written by one of our professional writers.

You are free to use it as an inspiration or a source for your own work.
Some of the strongest speeches in history have caught the attention of many, due to the undeniable rhetoric qualities that they possess. From Martin Luther King Jr. and others to those in the present analysis, ethos, pathos, and logos can be seen at their proper levels. These levels allow the speech to be carried out as planned, and utilized for its purpose well. Following writings from Truth, Jefferson, and Douglas, the use of ethos, pathos, and logos is particularly interesting.
Rhetorical Qualities of Each Piece of Writing
The initial writing is from Sojourner Truth, delivered in 1851 and entitled "Ain't I a Woman?" The abolitionist and women's rights activist, who was born into slavery herself, takes a powerful approach to arguably all of these topics. In a powerful display of succinct writing, Truth wastes no time appealing to the reader in her short essay.
Truth not only attacks several topics at once, but does so in a simple, yet noteworthy manner. To the first idea, Truth is coupling women's rights and that of the "negroe," in the essay, which is notable considering the length of the essay. She does this by stating the strife of current times, linking it to her experience, and then making it universally applicable.
Truth starts things off by saying that things are "out of kilter." Relating chivalry-based concepts, Truth goes into her own experience, and how her race and gender has been a roadblock to such ideals, to put it nicely of course. And then, Truth rebuts a defense from her accusers, which involves Christ not being a woman. However, Truth adamantly clears matters by saying that Christ came from "God and a woman." Finally, and certainly continuing the strong sense of pathos in the piece, Truth brings religious equality into the picture, into the rights of women and all people, powerfully connecting these topics to all people.
Frederick Douglas
From 1852, the speech from Frederick Douglass entitled "What to the Slave is the Fourth of July?" is quite powerful as well. As opposed to Truth, Douglas utilizes ethos in the speech, notably at the beginning. As the well-known story of Douglas's education in place, Douglas builds off of his personal experience and education to provide credibility. However, there is also a strong use of pathos that continues throughout the piece.
As opposed to Truth, Douglas takes time to establish a "relationship," for lack of a better term, with the audience. He appeals to their senses, to the meaning of the fourth of July and the freedom that is shared – and then, powerfully brings the topic of slavery into play. Noting that it is not up to moral or religious standards, Douglas calls for its elimination in synchronization of ethos, pathos, and logos. Almost with uncanny ability, Douglas blends all rhetoric devices together.
Thomas Jefferson
Jefferson's "Declaration of Independence" is one of the most notable speeches or piece of writing in history, and certainly one that is noteworthy in the United States. Jefferson brings the notions of political, religious, and other degrees of freedom to the forefront of the situation. Strongly opposing the previous state of the colonies, Jefferson takes a lead role in separating the United States from Great Britain.
Perhaps most notable, from a rhetorical perspective, is the mix of pathos and logos that makes up a prime part – the middle – of the piece. Citing the "repeated injuries and usurpation" of the "present King of Great Britain," Jefferson goes into well over 20 examples of these injustices. Bringing these infringements upon the citizens' rights to the forefront, Jefferson's piece is an instrumental example of rhetoric – in pathos and logos, but certainly not without ethos.
Choosing the Most Effective
Choosing a piece of writing/speech that is most effective is not only difficult, but in the opinion of the current analysis, impossible. While one will be singled out, it is important to point to each piece to realize its sheer power of rhetoric. It is certainly hard to miss, after all.
Take the latter piece, for example. In what could easily be the most important moment in the history of the United States, Jefferson boldly vouches for the citizens of the new country. He presents the facts that cause Americans to fight for their independence, a fight that requires strength in spirit. In this monumental piece, it still represents what America stands for in present time. After all, "We hold these truths to be self-evident…" is perhaps the single-most important phrase in America's history.
Another, from Frederick Douglas, is no less important or vital to the sense of freedom that is present in the United States. In fact, that is exactly what Douglas is doing – putting the freedom of all in play, as Martin Luther King Jr. and others will do with the right to vote. Arguably, the piece from Douglas is perhaps the most balanced: that is, using ethos, pathos, and logos equally.
At any rate, Truth's small piece will be singled out for more intense analysis (however brief). While a "most effective" piece will not be attempted to be chosen, Truth's is arguably the most intense on the level of pathos. In a little over five short paragraphs, Truth adamantly fights for the freedom of women, African-Americans in general, and links all together in a religious light, which is certainly an accomplishment in itself.
However, the appeal to emotion is extremely powerful. Repeating "Ain't I a woman," which is a notable rhetorical device in itself, once in the short essay, there is a finishing blow of sorts that divides the essay: "I have borne thirteen children, and seen most all sold off to slavery, and when I cried out with my mother's grief, none but Jesus heard me! Ain't I a woman?" Truth incites the reader into the emotional depth of what is being said. However, the essay remains succinct, to the point, and unrelenting in its goal.
It is this "brand" of writing that can change the minds of people. When, for instance, the Christian faith is illustrated to bring all people together, as Truth does, such powerful expressions can exhibit rhetorical mastery. After all, this is exactly what occurs in Martin Luther King Jr.'s "I Have a Dream Speech," which is generally agreed to be the most important speech ever made.
Conclusion
The three writers analyzed presently all exhibit strong rhetorical devices in their respective pieces. Each fights for freedoms that are uniquely seen in the context of history, as well. What separates them is the path they take, rhetorically, to their goals. Jefferson's is quite distinguished and takes the battle to the enemy. Douglas speaks of personal experience and appeals to the emotions and logic of the people. Truth's is perhaps most unique, giving an unrestrained look into the matter of inequality. Overall, these are all landmark pieces and examples of rhetoric in the history of the United States, and certainly some of the greatest.
Works Cited
"Ain't I A Woman?" Sijourner Truth. feminist.org, n.d. Web. 4 May 2012.
"The Declaration of Independence: The Want, Will, and Hopes of the People." Thomas Jefferson. ushistory.org, 2011. Web. 4 May 2012.
"What to the Slave is the Fourth of July?" Frederick Douglas. TeachingAmericanHistory.org, 2012. Web. 4 May 2012.
Time is precious
don't waste it!
Get instant essay
writing help!
Plagiarism-free
guarantee
Privacy
guarantee
Secure
checkout
Money back
guarantee
Get a Free E-Book ($50 in value)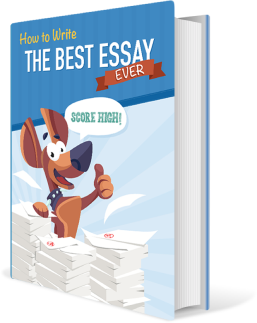 How To Write The Best Essay Ever!