The Trans-National Technology Organization, Essay Example
Pages: 5
Words: 1437
Essay
This Essay was written by one of our professional writers.

You are free to use it as an inspiration or a source for your own work.
Today's world is full of examples of those who have everything, and those who have nothing. The disparity between rich and poor does not only divide individuals, but entire nations of individuals. Of particular concern is the growing chasm developing between countries who have higher levels of technology and better access to that technology as compared to those nations that lack this prosperity-driving resource. The purpose of this paper is to propose and analyze a need for a Trans-National Organization that not only regulates worldwide access to technology, but also to address other potentially harmful side effects of technology such as nuclear proliferation and protecting indigenous cultures.
One cannot underestimate the challenges associated with such an effort. First and foremost, one would have to decide how such an organization should be structured. Fortunately, there are already examples of effective Trans-National organizations, predominantly in the areas of national government and corporations. It is interesting to note that there are current initiatives underway that are already providing benefits in establishing more open access to technology. For example, free trade agreements are put in place in order to establish the benefit of additional commerce. One article describes how free trade agreements have created a "seismic shift in the world economy brought on by three major developments." These developments are described as that they allow capital and technology to flow more freely, strong educational systems are increasing worldwide, and that inexpensive and accessible communications allow work forces to be located anywhere (Schumer and Roberts).
A good example of an effective Trans-National organization that may have to be changed would involve the World Trade Organization, or WTO. The WTO has been very effective at promoting free trade and standardizing trade rules between nations, but there are many who believe it is heavily biased toward the most powerful world economies. Describing the WTO as a trade regime, one article describes how the world's biggest economic powers dominate discussions and agenda. Worse still, tens of thousands of lobbyists are "vastly outnumbering the US Congress and European Commission staff that they lobby. The vast majority of lobby groups represent business interests who spend billions of dollars annually advocating their main cause (Makwana)." You will note that change among the 149 member countries that comprise the WTO is already underway. Nations such as Brazil, Russia, India and China are positioning themselves as representatives of the developing world. A Trans-National Technology organization could play a pivotal role in how these trade relationships advance, as technology is a key element for any country wishing to achieve a higher level of development.
Another example of an effective Trans-National organization is being used to combat another, more sinister example of a Trans-National organization. Organized crime, particularly in the areas of illegal gun smuggling and narcotics, has developed a level of sophistication dramatically different than in previous decades. In a recent article, the chairman of the Joint Chiefs of Staff described how 21st century technologies are being used to commit crimes. These groups are decentralized and syndicated, meaning "they will ally themselves with other organized crime gangs, weak governments, rebel groups, or whoever suits their needs at the time (Garamone)." The solution according to this official is through development of our own regional network. In other words, a Trans -National Organization is necessary to thwart a Trans-National Organization.
There is clearly a need for a Trans-National Technology Organization, and the two examples above assist in a compelling argument that must be made in order for such an organization to be born. Once a structure is decided upon for this organization, there must be buy in, especially from the countries who have high levels of technology, as their cooperation will be essential. As evidenced thorough the examples of free trade and organized crime, we are learning that a dissemination of technology is already occurring, and it is occurring in a random, non-controlled and non-managed method. A Trans-National organization designed to manage such a distribution of technology would provide the added benefit of control to what is currently in an uncontrolled state.
There is no technology where control is more vital than in nuclear proliferation, and a Trans-National body known as the International Atomic Energy Agency or IAEA, is currently taking up the task of attempting to regulate access to nuclear weapons with the support of the vast majority of the countries in the world. Of all concerns pertaining to this need, one seems to be cited most often. In an article on Pakistan and nuclear proliferation, they cite a 2007 poll that indicated that among 117 non-governmental terrorism experts, "74 percent consider Pakistan the country most likely to transfer nuclear technology to terrorists in the next three to five years (Farkas)." The article goes on to explain that they are believed to have already provided technology to at least three countries: Libya, Iran and North Korea.
Once again this points to the need of a Trans-National organization with a different charter than that of the IAEA. Just as the U.S. Department of Defense cites how Trans-National organized crime could "transport terrorists and weapons and weapons of mass destruction (Garamone)" to the U.S., we must also recognize that distribution must factor into the prevention of Trans-National crime and distribution of nuclear weapons. In addition to Pakistan, rivals India and China are also involved in a mini-nuclear arms race in Asia. One proposed solution to resolving Asian nuclear arsenals would be by "supporting stability, economic development, and democracy (Farkas)." Just as in the example included in this paper on free trade, we know that technology would have to factor into this proposed solution.
If tasked with also protecting indigenous people through distribution of technology, there are good examples for our Trans-National Technology organization to follow. One such example are the Surui people of Brazil, who had a negative outcome with their initial first contact with the outside world. These people were first discovered in 1969, and lost a large portion of their population to disease and violence tied to illegal logging. The Surui people organized, and they were aided through distribution of technology. They developed a 50-year plan for sustaining their forests, and are being aided by a diverse group of organizations that are provided scientific and technological solutions (Surui Indigenous Association). The evolution of the Surui into a more modernized culture has been well documented, and serves as a positive example of how shared technology can be utilized to benefit a people, but also aid in the restoration of an environment.
Technology poses many challenges for the Trans-National Technology organization to traverse in the future for indigenous people, which again points to the clear need for such an organization. For example, climate change is rapidly causing significant changes to how people live, and as one article describes, indigenous cultures as highly vulnerable to climate change related issues such as disease outbreaks. The article describes how "Scientists say extreme weather events have accompanied a rise in global temperatures. Droughts, heavy rains and floods have put indigenous people around the world at risk (DeCapua)." While there may be a lack of consensus on how much technology has influenced the current worldwide change towards a warmer climate, no one can argue that the world will rely on technology to assist in finding solutions to the global warming challenge, and it will be especially important to those most vulnerable to its effects.
In closing, through efforts at free trade among nations, as well as the need for collaboration to prevent Trans-National organized crime, we have provided examples that point to a need for a Trans-National Technology organization. When you factor in looming challenges such as nuclear proliferation, protection of indigenous cultures and climate change, unbiased stewardship of technology becomes a global concern and asset. The reality is that the distribution of technology will occur whether there is an organization shepherding the effort or not. When you take that fact into consideration, the question becomes whether you wish for technology distribution to happen without a plan, or do you allow it to happen under the guardianship of a responsible organization. The choice is clear.
Works Cited
DeCapua, Joe. "Indigenous People Vulnerable to Climate Change." Voice of America. 21 Feb. 2012. <http://www.voanews.com/english/news/africa/decapua-climate-indigenous-21feb12-139822693.html>
Farkas, Evelyn N. "Pakistan and nuclear proliferation." The Boston Globe. 5 Mar. 2009.
Garamone, Jim. "Dempsey Discusses Combatting Transnational Organized Crime." American Forces Press Service News Article. 26 Mar. 2012. <http://www.defense.gov/news/newsarticle.aspx?id=67698>
Makwana, Rajesh. "Multinational Corporations (MNCs): Beyond The Profit Motive." Share The World's Resources. 3 Oct. 2006. <http://www.stwr.org/multinational-corporations/multinational-corporations-mncs-beyond-the-profit-motive.html>.
Roberts, Paul Craig and Charles Schumer. "Second Thoughts on Free Trade." New York Times. 6 Jan. 2004.
Surui Indigenous Association. The Paiter Surui People of Brazil: Preserving the Forest and Indigenous Tribes. 2012. <http://www.wise-qatar.org/content/paiter-surui-people-brazil-preserving-forest-and-indigenous-tribes>
Time is precious
don't waste it!
Get instant essay
writing help!
Plagiarism-free
guarantee
Privacy
guarantee
Secure
checkout
Money back
guarantee
Get a Free E-Book ($50 in value)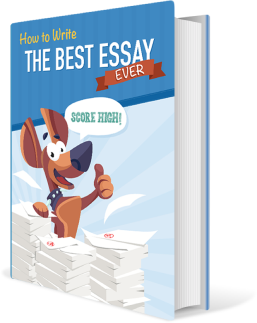 How To Write The Best Essay Ever!