Robinson Crusoe, Essay Example
Pages: 3
Words: 959
Essay
This Essay was written by one of our professional writers.

You are free to use it as an inspiration or a source for your own work.
The story of Robinson Crusoe a story about an exciting swash buckles Englishman that embarks on a slave-gathering expedition Africa (Gutenburg.org 1283). The story of his shipwreck journey has entertained many readers admiring his ability to live on an island finding a way to survive for 28 years. The novel chronicles Crusoe's resourcefulness in building a home, constructing a small boat, and tendering a garden. The review of different literature concur that Robinson Crusoe novel is an adventure of man shipwrecked alone on an island. However, the Robinson Crusoe novel is about a man on an expedition to become closer to God. The novel was about sins, redemption, faith, punishment, and atonement. The shipwreck is just the backdrop to a religious journey that is seeking redemption from God for the mistakes in this life. Crusoe has a moment of religious illumination which is thanked God for saving his life after earlier sins Gutenburg.org 646).
The island was Crusoe's place of peace that allows him to search his own soul for the meaning of life and how God wanted him to live as a man. In several passages in the novel, Crusoe talks about how God has delivered him from the perils death and enslavement. Crusoe said it was God that saved my life after 28 years of seclusion despite my wicked deeds against my own family, shipman, and slaves (Gutenburg.org 1927). The religious journey began with Robinson Crusoe father, who urged his son to become a lawyer. Crusoe felt he committed an act against God for not listening to his dad. This is evident when Crusoe talks to God asking that his life be spared and he would make amends for his sins with his father (Gutenburg.org 89).
This was the first time Robinson Crusoe felt the pressure of not honoring his father's guidance and wishes. My plight has been brought on by my own rebellion and past sins against my fathers as God is punishing me for my wicked ways (Gutenburg.org 1282). Crusoe believe the reason he was shipwrecked because God was teaching him a lesson by testing him with enslavement, loneliness, and near death encounters. The pilgrimage of Crusoe was not through a sermon at the Baptist church revealing how to get closer to God but through trials and tribulations. The only materials Crusoe read for 28 years was the holy bible, which indicates that he was on religious expedition. The Robinson Crusoe character was seeking redemption for all the things in life that was a sin seeking for mercy though Jesus Christ (Gutenburg.org 1499).
The genius of Daniel Defoe writing carefully included his Puritan beliefs that man can only receive redemption through the relationship with God. Daniel Defoe ensured that Robinson Crusoe narrative included many passages clearly suggesting that Crusoe was on a religious journey to atone for his sins asking for deliverance (Gutenburg.org 1382). In addition, the literature gave many examples of Crusoe asking for God's grace and mercy as he repents for pass transgressions. Here are messages that Daniel Defoe cleverly planted into the novel with symbolism about Gods mercy such as "At sea in the worst storm in the high seas all eleven of the remaining ship crew are at the mercy of God to survive (Gutenburg.org 609). In those moments of the unforgiving hurricane, Crusoe feared it would surely take his life, Crusoe cried out to God" The only thought in my mind was to call out Lord have mercy on me" (Gutenburg.org 1167).
The religious context of Robinson Crusoe is the mastery of Daniel Defoe, who was a devout Puritan. Defoe entire novel has religious and symbolic tones, biblical inferences, and repentance for youthful sins. The first obvious religious tones such as "he erects a cross to commemorate the date of his shipwreck on the deserted island." The erecting of the cross was symbolic to Crusoe indicating this was his way of thanking God for saving him and the cross-represented Crusoe sins being forgiven. The author, Daniel Defoe embedded many allegories of biblical nature into the novel such as the cross representing the salvation and Jesus Christ (Gutenburg.org 3196).
One of Crusoe's themes was contemplating morality as each stage of transformation in his life. The first transformation was the journey to get more slaves however, he was captured by the Moor clan that enslaved him along with a servant slave boy. Crusoe was experiencing the same immoral acts from the Moors that Crusoe had enacted upon his own slaves (Gutenburg.org 319). This was Defoe's allegorical commentaries on what was morally right or wrong based on different cultures. Crusoe ownership of slaves was unethical to make profit while working his plantation compared to an indentured servant in the 1800s that agree to work for a set number of years in exchange for passage to the New World.
Conclusion
It is clear that Daniel Defoe personal religious beliefs are embedded in the novel allegorically while the story of Robinson Crusoe unveils. The narrative was Defoe sending symbolic messages without the reader realizing Defoe was preaching about the relationship with God is necessary to be forgiven for your sins. The message of redemption is directly from the Puritan belief that redemption only comes from the relationships with God. One of Crusoe's themes was contemplating morality right or wrong in different cultures. The novel was littered with Defoe's religious tones by using Robinson Crusoe narrative to interject biblical references to youthful sins. The Adventure of Robinson Crusoe was really the adventures of David Defoe using Robinson Crusoe to speak freely about Defoe Puritan beliefs. It was easier to see that the shipwreck and the pilgrimage was the journey of David Defoe using Crusoe as the storyteller.
Works Cited
Gutenburg.org. (2010). The adventures of Robinson Crusoe by Daniel Defoe. Retrieved May 12, 2015 from www.gutenburg.org
Time is precious
don't waste it!
Get instant essay
writing help!
Plagiarism-free
guarantee
Privacy
guarantee
Secure
checkout
Money back
guarantee
Get a Free E-Book ($50 in value)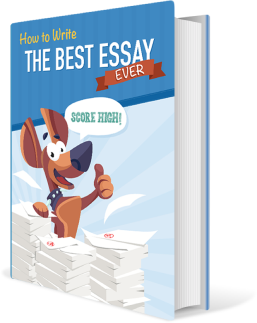 How To Write The Best Essay Ever!