Social Media in Education, Annotated Bibliography Example
This Annotated Bibliography was written by one of our professional writers.

You are free to use it as an inspiration or a source for your own work.
Introduction: Overall theme
Social media networks have been a fundamental focus of attention in the academic arena in the current contemporary society. Majority of the academic institutions have embraced the benefits connected to the use of social media networks due to the potential capabilities in advancing the goals of academic institutions. A social media network is making a remarkable impact on academic institutions systems resulting to revolutions on the delivery of information in academics. Social media network provides an opportunity to interact with other academicians and build mutual relationships. The social media networks are likewise precious to learners as well as tutors in sharing academic experiences amongst themselves, discussing fundamental topics as well as making arrangements on academic endeavors. The propensity of social media networks in connecting learners to academic stakeholders presents massive prospects for positively changing academic system. A social media network provides an access to a wider array of information, resources, opinions, facts as well as issues. The access is instant in the internet and thus saves time in exchange of information as well as ideas.
Comas-Quinn, A., Mardomingo, R. & Valentine, C., (2009). "Mobile blogs in language learning:     Making the most of informal & situated learning opportunities". ReCALL, 21(1), 96-112.
The mobile technologies including the digital camera, MP3 players as well as mobile phones have a wide application among second language learners as they engage in the sharing, capturing as well as reflection on their cultural experiences that is achieved in blogs involving course groups. According to Comas-Quinn, Mardomingo & Valentine, (2009), this technology has been linked to higher levels of affordability, motivation as well as engagement and therefore promotes collaborative and interactive activities of learning. The achievement of the benefits associated with this technology however requires a drastic shift in pedagogy from cognitive approach to social constructivist with respect to the learning perspectives. The benefits associated with mobile technologies in unofficial accidental learning have been highlighted in this article with regard to all areas of the contexts. The article highlights a pilot project that was conducted to determine the effectiveness of the technology in learning. The unfamiliarity among students with the technological devices and importance of preparing the students to change from the traditional approach where students relied on a teacher environment featured prominently in the pilot project. The author identifies the relevance of potential value attributed to the use of twitter in learning language through encouragement of creation of awareness among students and embracing the new culture. This technology has all needed potential for extension of learning activities across timeframes and also facilitates reflection.
Godwin-Jones, R., (2008). "Emerging technologies mobile computing trends: Lighter, faster, smarter". Language Learning & Technology, 12(3), 3.
Godwin-Jones has made significant contribution in illustrating the contribution of a variety of mobile technologies in learning languages with particular interest on language educators. The author suggests the use of mobile phones, the laptops, wireless connectivity as well as networks in advancing the goals of social media in education. The computing capability of the Android which is a product of Google has been compared to the Apple iPhone. Teaching language in Europe and India with the use of social media technology has been elaborated in this article. The devices have been associated with advantages as a result of creation of higher levels of language input. The detriments of this technology however involve chatting and texting among students through Facebook. This article supports the arguments put forward by Comas-Quinn, Mardomingo,  & Valentine, (2009). Therefore, although the use of such a technology has been liked to positive achievements in enhancing learning languages, students may be tempted to use mush of their time in other forms of social interaction.
Honeycutt, C., & Herring, S., (2009). Beyond microblogging: Conversation and collaboration via     Twitter.
Honeycutt and Herring have taken much interest in the use of twitter in advancing the goals of education. The basic premise of this article is the use of twitter in facilitating an exchange in a conversation and the potential changes that when made, can lead to higher degrees of collaboration. Honeycutt and Herring article is supported by research and therefore it is reliable and authentic. The application of the sign @ before the username in the twitter messages has been questioned with respect to directing messages to a predetermined account user. The author has also explored the extent to which the sign @ can be considered as conventional. The article identifies the ever increasing application of twitter in collaborative communication that lead to extended projection of more cases of micro blogging through the use of mobile devices as students continue to work in teams. Design modifications have been suggested in the article which entails the potentialities of searching the twitter messages, customizable people as well as group space which have been facilitated by similar applications. The technology is applicable in learning second language which is achievable through any form of computer mediated conversations.
Hung, D. (2002). Forging links between 'communities of practice' and schools through online learning communities: Implications for appropriating and negotiating knowledge. International Journal on E-Learning, 1(2), 23-33.
According to this article, the activity theory and social constructivism theory plays a crucial role in theoretical development in the schools' learning communities. Scardamalia together with the Bereiter's Knowledge building Classrooms, CSILE, along with the Brown & Campione's Fostering a Community of Learners, FCL have been identified as winning models with respect to learning communities. Hung's work has been based on research and therefore it is believed to be authentic. However, according to the perception of Lave and Wenger on learning, disparities are evident between the learning community at school and the 'real community. The learning process has been linked to the need for solving realistic issues and access to experts. The author advocates for development of school structure and curricula that facilitates for interaction and participation of the students with the real communities. The contribution of online technologies in mediating students to experts' interactions has been recommended as the most appropriate approach to appropriate skills in 'modelling-mirroring' processes.
Hung, D. W. L., & Der-Thanq, C., (2001). "Situated cognition, vygotskian thought and learning  from the communities of practice perspective: Implications for the design of web-based E-learning". Educational Media International, 38(1), 3-12.
Hung and Chen have played a crucial role in interrelating the principles advocated in situated cognition, post-Vygotskian developmental concepts as well as the Communities of Practice in directing e-learning communities which can play the role of  Communities of Practice. The lack of appropriate infrastructure has been cited as the biggest drawback in this regard. The contribution of infrastructure entails provision of participation rules, mechanisms of accountability and structure for space such as the wikis, the websites as well as blogs that are applicable in online learning communities. In addition, situatedness, commonality and interdependency are other crucial features that enhance the vibrancy of e-learning community. Translation of situated as well as constructivist conjectural ideology in to design for the purpose of achieving e-learning objectives is a resourceful means of assessment of internet based learning environments when targeting to achieve the goal of community of practice.
Johnson, C. M., (2001). "A survey of current research on online communities of practice". Internet and Higher Education, 4, 45 – 60.
Johnson presents a survey in this article that analyzed the literature concerning communities of practice. The reliability of the article is attributed to the research conducted in form of case studies involving 15 studies, out of which, 8 of them addressed online communities. However, none of the case studies attempted to investigate the contribution of virtual communities in the creation of communities of practice. This article has opened a door to future research in such areas as the contribution of face-to-face contact, scaffolding and the duty of facilitator in the process of communication problems mediation. Equally crucial is time period requisite for emergence of CoP and affordability of an authentic practice applicable id designing a virtual learning environment. The author has also provided sufficient guidelines for case study development that offers important insights in enhancement of the virtual communities design.
Lipka, S., (2009). Colleges using technology to recruit students try to hang on to the conversation. The Chronicle of Higher Education, Today's News.
The author in the article expresses interests is some crucial statistics concerning the efforts of some colleges in the application of internet based social networks for the purposes of recruitment. The author asserts that, colleges are keen to make investments as well as experimentation in social media that is seen as an avenue for increased efficiency. The author is also keen in observing the applicability of community of practice that would integrate participation and engagement of prospective students in faculty based interactions for the purpose of gaining mutual interest. The author also expresses the need for social network to be practical for the learners to know what they can do and cannot do when accessing the internet resource. According to that article, online learning does not simply involve searching the internet and interacting with other scholars. Social network has substantial potential to affect how educators and scholars relate and communicate. According to this article, social networks have a very strong connectivity between users. With this characteristic, the author argues that, it has become very easier than ever to disseminate important information, inciting social discussion among students in addition to exchange views in the context of real-time to a colossal audience regardless of the distance between the internet users. Twitter and Facebook social network tools for instance, have only four degrees of separation between the users.
Moore, B. (2008). Using technology to promote communities of practice (CoP) in social work education. Social Work Education, 27(6), 592-600.
Moore is the head of sociology department in Texas A&M University and being an assistant professor, he has made considerable contribution in the use of internet technologies to advance online learning communities with the application of a framework of communities of practice. Through this, has helped in the achievement of the goals of education through social media networks. Moore has relied heavily on the work of Hung & Nichani (2002) together with Hung and Chen (2001) in the course of development of online communities which presents the learning objectives as being social work instead of just learning concerning social work. The author sheds light on identity information, context authenticity as well as opportunities with respect to the valid peripheral participation processes. The peers embrace the benefits of collaborative reflection while researchers can link with practitioners as some of the benefits mentioned in this framework. The article is a rich source of illustrations on re-conceptualization of learning outcomes in social practice.
Pempek, T. A., Yermolayeva, Y. A., & Calvert, S. L. (2009). College students' social networking experiences on facebook. Journal of Applied Developmental Psychology, 30(3), 227-238.
The issue of Facebook among college students has been extensively scrutinized through research one of which was conducted at the University of Georgetown in the faculty of psychology. Pempek, Yermolayeva & Calvert, (2009) have taken a keen interest in this research that aimed at identifying the behaviors of students in relation to the use of Facebook. The academic benefit of use of Facebook has also been explored. Most students made use of Facebook for discussion and participation in their groups. In the article, Facebook has been associated with academic benefits. It can also serve as an avenue for mentoring students through online websites where students and their professors can post academic contents that interests them. This is one way of developing the intellectual capabilities of the students where students are facilitated to participate in a variety of academic disciplines as well as fields. The second language students can also derive benefits from this framework. Facebook use involves a cultural norm as well as a social practice that is beneficial to second language learners. The ESL students who aspire to join U. S university can benefit immensely by joining online netwoks such as Facebook which facilitates participation and interaction with the community.
Young, J. R., (2008). "Forget E-mail: New messaging service has students and professors at witter". Chronicle of Higher Education, 54(25), A15-A15.
The article gives an anecdotal account for applying Twitter to meet various purposes in academia. The story of David Parry has been used as an illustration of the best application of Twitter for the purpose of advancing academic objectives. David Parry was a Texas university professor who was documented to blog information concerning an experiment that he conducted in 2007, and then twitted the results to the students in a communication course that was mediated via a computer. The professor was satisfied about the outcome of this form of interaction which he believed constructively and dramatically transformed the dynamics as well as the relationship with the students and builds a new form of classroom community.
Stuck with your Annotated Bibliography?
Get in touch with one of our experts for instant help!
Messenger
Live chat
Time is precious
don't waste it!
Get instant essay
writing help!
Plagiarism-free
guarantee
Privacy
guarantee
Secure
checkout
Money back
guarantee
Get a Free E-Book ($50 in value)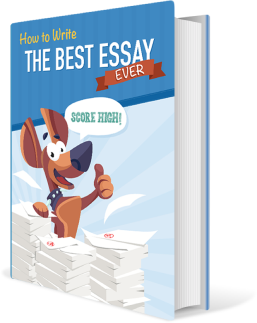 How To Write The Best Essay Ever!