Modularity in Cognition: Framing the Debate, Article Review Example
This Article Review was written by one of our professional writers.

You are free to use it as an inspiration or a source for your own work.
What makes it easier for a person to open up to someone and accept major changes as they happen especially when it comes to altering the life that they want to be more involved in a particular situation that would improve their ways of living and the way they perceive life as a whole (Barrett, et al, 2006). In the case of Aaron, it took a special educational assignment for him to fully open up to his peers and his teacher [although this was not part of his plan nor of his expectations in the first place]. Aaron, a homeless student was seemingly being treated differently by his classmates because of his seemingly odd conditions although they do not really know about his being homeless. Ashamed of his situation, Aaron always made it sure that he kept every situation under control; hoping that no one else would know about it, giving them more reasons to alter the situation and become more involved in setting him aside, as if he did have some disease.
The recording assignment was something that appealed to Aaron because it meant sharing himself to someone he does not know of. Being able to record particular information without anyone looking through during the actual process makes it easier for a person to share, even the most possibly intimate details about himself which he might not want to reveal to anyone during a regular conversation. Sharing one's self is something that reveals not only the being of the individual but also that of the condition of thinking that he has developed through time; this is somehow one of the many elements that is hard to consider for most psychological patients. Practically sharing themselves to others through giving them the chance to know the inner being [within the individual patient] is something that may be seemingly unthinkable for some. This was the same case with Aaron; nevertheless, he knew that he needed to do it for the sake of his grade.
Going through the assignment was a reveling practice for Aaron. His desire to simply complete the activity led to something more that was unexpected on his part. His teacher Davis-Carr also did not expect what was to happen next after the assignment was completed. Upon hearing what Aaron revealed in the recording, she did not feel sorry for the boy, instead, she appreciated him well especially in relation to how he has faced the different challenges that has come his way as a young individual who lived alone in the streets and still had the guts to go to school and has the determination to finish his studies accordingly (Schultz, et al, 2012).
Aaron's presentation of the fact in the recording caused him to become more open as he dealt with friends as well as with school-bullies. The capacity to adjust to the situation was an evident source of confidence on his part. Aaron's example affected his teacher so much that it moved her to do something for him and make sure that he gets help with regards being homeless. From this point, living in a foster home gave him a better source of choice that is hoped to make his thinking more positive and effective in determining the most convincing process of dealing with the hardships in life he needs to face as a young adult.
Being responsible for himself; this was something that he learned from the streets. The psychological response of Aaron towards the situation caused him to become more effective in making a better sense of his life; no matter how hard it could have been for him through the years of living in the streets. His capacity to be able to survive during the most compelling situations in his life actually made it easier for him to get the attention of his teacher and later on of his classmates. Later on, his understanding of his situation and his regained openness of sharing his situation with others gives him a better source of becoming more known and accepted by others; one that he feared would not happen in the past (Gaulin, 1997).
Practically, this experience shows how much important it is for one to be more open about his situation and become more concerned about how others might be able to understand and accept his situation accordingly, which may actually make a definite change on how he perceives and lives his life. The positivity that one has towards opening up to others plays a great role in determining the worth of his being; one that might have great value on the realization of others towards their personal being as well.
Accommodating change is something that individuals ought to be more open about. For individuals like Aaron, such option became largely effective especially in making a definite sense of change that altered the way he sees himself and the way he handled the challenges that life offered him with. Most often than not, it is because of an uncanny situation that a person begins to open up, and the results are often great enough to make distinct adjustments in one's living condition for a much better assumption of the future; one that would best define the kind of life that a person deserves to have amidst all the hardships that one might be under at present.
The overall example of Aaron suggests that a person has a choice; especially when it comes to making decisions that he knew would change his life. Before the recording activity, he learned how to deal with everyday life and the struggles that come with it with full control of everything. There were hard days, and yet he survived successfully. It could be noticed how the point of adaptation became a reality in the life of Aaron. As he took the recording assignment, it became evident how his thinking process changed and his attitude was altered at the same time. The involvement of his teacher in the picture made it easier for him to take on the point of survival at a more convenient situation. Learning from life under such a pressured state makes it easier for Aaron to cope with the upcoming situations that he is still expected to face later on (Krill, et al, 2007). This is what good psychological adjustments is all about; it all depends on how a person accepts the situation he undergoes and makes something out of it.
References
Barrett, H. C.; Kurzban, R. (2006). "Modularity in Cognition: Framing the Debate". Psychological Review 113 (3): 628–647.
Gaulin, S. J. (1997). "Cross-cultural patterns and the search for evolved psychological mechanisms". Ciba Foundation symposium 208: 195–207, discussion 207–11.
Krill, A. L.; Platek, S. M.; Goetz, A. T.; Shackelford, T. K. (2007). "Where evolutionary psychology meets cognitive neuroscience: A précis to evolutionary cognitive neuroscience". Evolutionary Psychology 5: 232–256.
Schultz, P.F. and Sydney, E.S. (2012). A History of Modern Psychology (10th ed.). Belmont, CA: Wadsworth.
The Morning Edition. A Homeless Teen Finds Solace In A Teacher And A Recording. http://www.npr.org/2014/03/07/286921391/a-homeless-teen-finds-solace-in-a-teacher-and-a-recording. (Retrieved on June 14, 2015).
Stuck with your Article Review?
Get in touch with one of our experts for instant help!
Messenger
Live chat
Time is precious
don't waste it!
Get instant essay
writing help!
Plagiarism-free
guarantee
Privacy
guarantee
Secure
checkout
Money back
guarantee
Get a Free E-Book ($50 in value)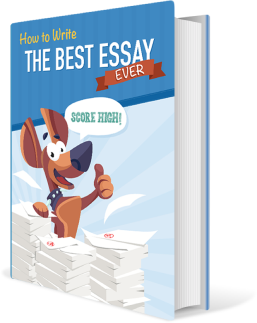 How To Write The Best Essay Ever!