Social Media ROI, Assessment Example
This Assessment was written by one of our professional writers.

You are free to use it as an inspiration or a source for your own work.
Introduction
Social media is basically any website which lets social interactions. This social media is undoubtedly expanding rapidly in the whole world. The websites like Facebook, Twitter and MySpace are frequently used by the teenagers and adults to get socialized with family, friends and to strangers as well. This world has been changed drastically in various ways when the social media was introduced. It also has affected individuals in many different ways. Today social media can be a helpful tool when it comes to a person's life. At the same way some it also can affect a person negatively (Parra-López et al., 2011). In this article we will get to know about how social media benefits the consumers, why it has became a business need, how to analyze the return on investment through social media, to identify ranges of social media and what benefits or advantages or ROI we get from social media (Weinberg & Pehlivan, 2011).
Social Media Benefiting the focused Customer
When the business uses websites of social media, it is cleared that they are having some benefits. Marketing activities such 'free of charge' and 'sale', it is their abilities that how quickly they circulate the information to their target customers (Parra-López et al., 2011). Company's customers also get benefits, who get interested in receiving an information like upcoming sale on some stocks. Customers who are aware of social media and the one who tracks the businesses mostly get to know sooner rather than other customers (Weinberg & Pehlivan, 2011).
In social media the customers get to know about special deals, coupons and sales. As soon you like the page on Facebook you will get to see the special deals or sales, similarly when you follow on Twitter, the company will might involve you in sales of early-bid. This also helps the customers in saving money from the companies where they already have bought the products. Social media also helps offering prompt accesses to the answers not just from company but also from the social media followers as an example you can post a query or a question on the social  media page of company and also you can check the helpful answers of technical queries about anything relevant to the product (Parra-López et al., 2011).
Social media not only good in method of sales marketing or in leading generation but it is also an effective method in research of product, getting feedback and also in building the awareness of products. So the business who use social networking can easily generate benefits.
To Measure the ROI of Social Media
There's no doubt remains for the small companies who are actively using social media, for them that's a better idea. Nothing but the connectivity and visibility provided by social networking has satisfied business owners which is more than worth for them. But the question arises that how much effort and time should be utilized? It can be simple for small or average businesses that just to use Facebook, some would decide that it could be the wastage of assets to monitor and post 24 hours 7 days (Weinberg & Pehlivan, 2011).   The one way in knowing social media is having some kind of gauge on businesses ROI (return on investment). ROI is an evidence that effort for your marketing in social media are  working. The business should know if they are successful, which is also important for in-housing staffs, consultants and for social media (Weinberg & Pehlivan, 2011).
The fundamental challenge for measuring ROI is to keep changing the algorithms, to apply  the advanced tools which can hit the marketplace and also proves the customers that they can get most of the investments. For measuring the social medias ROI there must be certain ways which can be easy in gauging your business. For customer service you have to make the investment in social media, it will also be useful in measuring ROI. To track and to analyze the data in order you have to follow number of ways which will help you in making the investment of your social media a good one (Weinberg & Pehlivan, 2011).
For holding customer ratio you should give comparison of the revenues which is brought by the consumers and of the cost for using social networking channel. Social media helps customers answering the questions more effectively so for that it is important to track the identified issues and to provide with the best response. In case for saving the company's costs one should watch process for the company's customer service. If one can this process, a service of good balance can be developed. Social media's ROI can be measured through the amount of users contributions (Weinberg & Pehlivan, 2011).  The creation of content is basically an investment which is expected when utilizing social networking for company's customer service for example providing solutions for technical help, is an investment. For measuring ROI one should track the sales figure which is linked with the social media site. 
Why Social Media is A Business Need
In the era of delegated customers, a proper planned way in social media helps the companies to know what's important for their customers. Companies who promote social media as the central part of company's strategy, they realize that social networking is not just about promotional material neither pushing out their customers. It is more about having coordination with customers, employees and even prospects (Weinberg & Pehlivan, 2011).  These companies will gain long term relationships, valuable perception and to grow customer recommendations.
I would quote the example of  Patton Fuller hospital here, in his hospital the department of network is complex. In that hospital the operational components is divided into two, one is clinical and other administrative (Thackeray et al.,2012). We will consider the administrative department as it is further divided in human resource, reception departments. In some areas of administrative department needs to be addressed, wireless technology need to integrated as the nurses and doctors can be more active in their "on call" duty. So the problem having in Patton Fuller hospital was that there was very less interactions on social media even within the organization. The company having strategic approach in social media has the competitive edge. They are getting the information of customer from social media, it is also getting engaged more robustly with customer (Thackeray et al.,2012).
Identifications of social media's extent.
The research of social media explains age as a vital variable, the difference in age groups benefits from family and friends in different extents (Thackeray et al.,2012). As an example, support of social get decreased when people is getting older. Similarly age is also an important factor if we look at the users reaction towards technologies (Weinberg & Pehlivan, 2011). In enhancing brand identifications and its visibility at larger extents, social media is considered as service to increase the campaigns of social medial. This also provides the emphasize on customer's product development  and the services.
An organization can get the advantages from social media to an extent used by the individuals. Organizations have perceived that they should be there where customers, employees are. One of the strong benefit of social media is to get in contact with the customer, for facilitating knowledge in the organizations, to transfer the information more faster and easier and also to create cope up between department hurdles (Parra-López et al., 2011).
Analysis of investment, advantages or ROI in social media.
Every campaigns of social media happens in systematic or in sequent way. It initiates
with objective and then investment such as human resource, network setup, agencies etc which is followed by monitoring campaigns, and it results in both financial such as sales and margin and non-financial such as guest satisfaction, sentiments, media etc. This method forms the structure where all efforts are evaluated and ROI can be found (Thackeray et al.,2012).  One main step for compute ROI is to create a baseline which will allow the management team to list the changes in investments and take actions. Also to add the structure in the discipline to measurements which enable the results with regards to organizations goals along with that also considering the variety which is bottom line vs. growth top line.
References
Thackeray, R., Neiger, B. L., Smith, A. K., & Van Wagenen, S. B. (2012). Adoption and use of social media among public health departments. BMC public health, 12(1), 242.
Weinberg, B. D., & Pehlivan, E. (2011). Social spending: Managing the social media mix. Business Horizons, 54(3), 275-282.
Parra-López, E., Bulchand-Gidumal, J., Gutiérrez-Taño, D., & Díaz-Armas, R. (2011). Intentions to use social media in organizing and taking vacation trips.Computers in Human Behavior, 27(2), 640-654.
Stuck with your Assessment?
Get in touch with one of our experts for instant help!
Messenger
Live chat
Time is precious
don't waste it!
Get instant essay
writing help!
Plagiarism-free
guarantee
Privacy
guarantee
Secure
checkout
Money back
guarantee
Get a Free E-Book ($50 in value)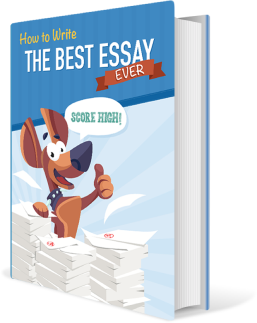 How To Write The Best Essay Ever!