Substantiate Your Decision and Build a Rationale for It, Case Study Example
This Case Study was written by one of our professional writers.

You are free to use it as an inspiration or a source for your own work.
What would you do please substantiate your decision and build a rationale for it. 
Ethics play a significant role in the recruiting process regardless of a company's desire to gain the largest market share. Indeed, there are laws currently in place that safeguard particular individuals throughout the hiring process in addition to preserving a professional ethos when new employees are hired. Human resources professionals are often confronted with quandaries that transcend these laws and principles, however. Frequent ethical dilemmas include misrepresenting the job position being recruited for; disseminating misleading advertisements; acquiescing to the demands of a hiring manager who asks an HR member to circumvent hiring a candidate who is qualified yet is prejudicial towards that individual; and not assessing candidates based on their merits. To assist HR members with these various ethical dilemmas, it is important that HR professionals be consistent, objective, and honest throughout the recruiting process. This dilemma is not as uncommon as it would seem, and it is not unethical to essential poach workers from a  competing business. When recruiting workers from competitors, it is of paramount important to conduct the hiring process in a transparent fashion regardless of how one approaches doing so. If competing employees agree to apply for a position at the company, it is important that the candidate is fully aware of the risks involved when leaving one company to work for a competitor.  Risks include the candidate breaking a legally binding contract in addition to tarnishing professional relationships within the industry, as burning bridges is not encouraged in the current employment climate. However, business leaders often view hiring the employees of a competitor as a direct transgression of an unwritten rule in the business world, and is framed as highly unethical.  The decision to do deliberately identify, get in contact with, and offer a position in a competing company, however, is not illegal or deceptive and is firmly within the parameters of ethical organizational behavior. I believe that this practice should be encourage because it amplifies business competition. Companies that cry ethical breach after an employee leaves to go to a competitor hearkens back to antiquated ideas in which employers believe that own the human capital and efforts of their employees.  Such a sentiment is commensurate with a modern form of indentured servitude that was in practice centuries ago. Insinuating that lateral hiring is a morally bereft practice merely represents the attempts of employers to misuse ethical precepts to hinder rivals from engaging in fair and frequently used business recruiting practice.
What factor(s) in this ethical dilemma might influence a person to make a less than ethical decision? 
Various factors in this ethical dilemma might drive someone to render an unethical decision. Pressure, especially within the dynamic and fast-paced world, often results in individuals making decisions that they normally would not make. Pressure to succeed and to get ahead of all rivals in addition to the pressure felt from the expectations of senior management to succeed can factor into an unethical decision being made.  Co-workers can also impact decisions made through peer pressure. Such dilemmas are complicated, so decision-makers grapple with making an ethical decision even if they do not know what right thing to do is. On a more obvious level, decision-makers often let personal gain, ambition, greed, and self-interest cloud their  judgment, which is why their moral compass often degrades in these situations. Finally, salient attitudes regarding the poaching of rival company's employees as evident in the literature does not align with the ethics espoused by business leaders. As such, grassroots perceptions could influence a decision-maker to succumb to unethical decisions.
Stuck with your Case Study?
Get in touch with one of our experts for instant help!
Messenger
Live chat
Time is precious
don't waste it!
Get instant essay
writing help!
Plagiarism-free
guarantee
Privacy
guarantee
Secure
checkout
Money back
guarantee
Get a Free E-Book ($50 in value)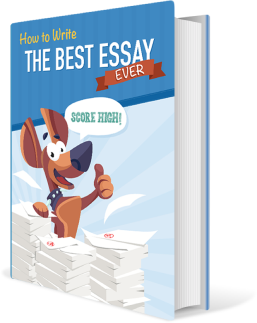 How To Write The Best Essay Ever!