Team a Starbucks Ethics and CSR, Reaction Paper Example
This Reaction Paper was written by one of our professional writers.

You are free to use it as an inspiration or a source for your own work.
Starbucks is one of the biggest companies in the world, and with their increased brand awareness, they are a continuing to add to their growing corporation. The concepts of corporate social responsibility (CSR) and creating shared value (CSV), are rapidly gaining influence in the business sector, but they are not the same. Creating shared value (CSV) goes deeper within businesses to have implications at the social responsibility, and the core of management to create value while simultaneously creating economical value for society. Unlike many companies, Starbucks prides itself in taking the initiative for investing into their employees, and to the surrounding communities to be able to produce an overall positive impact on society. This is close to the definition of corporate social responsibility (CSR), which can be defined as, "a concept that organizations, especially (but not only) corporations, have an obligation to consider the interests of customers, employees, shareholders, communities, and ecological considerations in all aspects of their operation" (Lapina, Borkus, and Starineca, 2012, pg. 1606). In general corporate social responsibility falls under companies taking a more active role in creating and partaking in daily activities in which have become an integral ingredient in the efforts of the companies to ensure sustainable development.
For Starbucks, this means creating relationships with communities, customers, and partner s to invest in coffee farmers for ethical sourcing; building a resilient supply chain; providing farmer loans; and investing in communities to provide positive changes. While in addition are the leading company for green retail, by implementing sustainability policies that use energy efficient supplies and minimize their carbon footprint, and conserve water and energy. In addition, Starbucks reached their water goal they set out in 2008, to use in company-operated stores 25% by 2015, and have reached it this year, saving on average 25,000 more gallons of water annually. (Starbucks, 2015) Starbucks realizes that building up the workforce is essential to their growing corporation, as well as to this generation of workers. Therefore, Starbucks has dedicated money into scholarships, and programs that support employees that want an education.  Starbucks has exceedingly went above many larger corporations in implementing a corporate social responsibility that has a global reach.
In looking at Creating Shared Value (CSV), can be defined as, "SV proposes to transform social problems relevant to the corporation into business opportunities, thereby contributing to the solving of critical societal challenges while simultaneously driving greater profitability" (Crane, Palazzo, Spence, and Matten, 2014, pg. 2). In general, it means to look at the needs of society not as just a burden to the business, but as a way to improve the performance of the business by creating added value as well to society. This is the difference between corporate social responsibility (CSR), in which views the corporations as having responsibilities to society, while CSV looks at creating new business opportunities that create new markets, that strengthen competitive positions and improve profitability. For Starbucks, they have done this by investing in farmers that invest within their communities, investing in their workforce that create newer opportunities for them, as well as the company has created their Starbucks Foundations which supports programs that impact youth and their communities. Participates regularly in community service, partners with nonprofit organizations to create new pathways and opportunities for young people, hires veterans and military spouses, and has long-time relationship with RED that invest in health and prosperity programs for global communities. (Starbucks, 2015).
In looking at their overall assessment of their values and actions, Starbucks is one of the leading companies throughout the United States and the world, that has actively made steps to exemplify the concepts of both corporate social responsibility (CSR), as well as creating shared value (CSV) as part as their business strategy. They have done an equal amount of both concepts within their company, which places them as a leading example of implementing the importance of giving back, as well as creating opportunities for people, and building up their company as well.
Unlike other companies, that just begun to realize that corporate responsibility is an integral part of business success, Starbucks, since the beginning has made efforts to provide a viable way in which they could continue to give back and make a difference. Ethical sourcing is not new to the company, and for over 15 years, they have been at the forefront of creating a new approach to ethical sourcing that aims to both positively impact the lives and livelihood of coffee farmers and their communities, but also ensure a long-term supply of high-quality coffee for their customers. (Starbucks, 2015) They have created a holistic model that ensures community development programs, industry collaboration, environmental and social standards for suppliers, farmer support, and responsible purchasing practices. (Starbucks, 2015) Like many of their efforts to create value, they fully believe in doing good by being sustainable, and giving back to communities, that continue to make Starbucks a success.
It is easy to think that companies only look to do good for gaining a good reputation for the public. In Starbucks's case, I believe that they genuinely do it because they feel that they not only have a responsibility to the members of the community they actively serve, but also because they know that it is a chain reaction. In which by continuing to invest in community efforts, and programs throughout the world that it will spread to create new pathways and opportunities that will continue to change the way people live. Either by continuing sustainability efforts or by investing in education, health, or youth, will provide a substantial return on investment for everyone.  Starbucks has set the standard for being a company that sincerely cares.
References
Crane, A., Palazzo, G., Spence, L. J., & Matten, D. (2014). Contesting the value of "creating shared value". California management review, 56(2), 130-153.
Lapi?a, I., Borkus, I., & Stari?eca, O. (2012). Corporate Social Responsibility and Creating Shared Value: Case of Latvia. Scientia Special Journal Issues, 68(339), 1886-1892.
Starbucks. (2015). What is the Role and Responsibility of a For-Profit Public Company? Retrieved from http://www.starbucks.com/responsibility/global-report
Stuck with your Reaction Paper?
Get in touch with one of our experts for instant help!
Messenger
Live chat
Time is precious
don't waste it!
Get instant essay
writing help!
Plagiarism-free
guarantee
Privacy
guarantee
Secure
checkout
Money back
guarantee
Get a Free E-Book ($50 in value)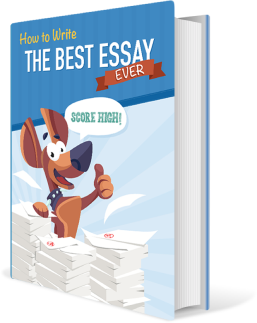 How To Write The Best Essay Ever!