Home
/
Article Critique
/
The Co-Chaperones of Heat Shock Proteins and Disease, Article Critique Example
The Co-Chaperones of Heat Shock Proteins and Disease, Article Critique Example
This Article Critique was written by one of our professional writers.

You are free to use it as an inspiration or a source for your own work.
Summarise what was written in this review, by producing a 'Global Summary', according to the guidelines explained in lecture. Therefore, write a paragraph summarising what the review is about. You should refrain from commenting on quality. Instead, produce an objective, succinct summary.
The article focuses on Co-chaperones of heat shock proteins. The author highlights the importance and functions of the co-chaperones on molecular functions as a result of exposure to high temperatures or conditions such as cancer. The author draws on research on the molecular and genetic interactions of heat shock proteins. The author goes on to depict the how crucial the interaction between the shock proteins, multiple signalling and partner proteins are for the usual function of the signal transduction pathways. The author finishes by showing co-chaperones and the client HSP by drawing a link with the Post-translational modifications. This paper seeks to review the article on The Co-chaperones of Heat Shock Proteins (HSPs) and Disease.
After writing the 'global summary', write a 'positive comment'. Highlight something you particularly liked about the paper. Remember never to use the first person singular ('I').
The author effectively manages to introduce the topic, giving adequate background information. The author also manages to effectively provide graphical representations of the structures and functional groups of HSPs. This is particularly important in visualizing the molecular differences of the functional groups of HSPs.
Provide an appropriately-worded 'linking sentence', that moves to the part of the critique where you express 'concerns', or where you make broad and constructive suggestions. For example, suggest an expansion of particular parts, but specify which piece of information in particular you think is missing. Alternatively, or in addition, suggest changes that could be made to improve the manuscript. If you are unsure about this, review the lecture on peer reviewing and re-read the handouts that were given out. If you missed that lecture. Check the 'contents' folder, where you will find PDF copies of the handouts.
Constructive Feedback
There is need for expansion on HSP and Cancer. HSP 27 and HSP 70. There is need for the author to consider the implications of how these HSPs respond to some anticancer treatments.
HSP 27 and HSP 70 have been found to be related to resistance to chemotherapy in breast cancer. While an increase in HSP 70 expression results in improved response to chemotherapy, HSP 27 has been found to predict poor responses to chemotherapy. This is particularly common in osteosarcomas.
It is also important to consider the implications of HSPs in the progression of tumours using two main strategies; (1) the use of HSPs in vaccines developed for cancer, and (2) pharmacologically modifying molecular chaperone activity and HSP expression.
The author depicts a good understanding of the content and draws information from various numbers of sources. However, the author fails to show the specific use of this sources through the application of in-text citations.
The author adopt varying sentence structures. The author predominantly employs short sentence structures but also includes long sentence structures for the sake of extended definitions.
In the final part of your critique, suggest 'line-edits'. For example, grammatical errors could be identified and suggestions made for corrections. Do not do too many of these.
There are a number of minor grammatical errors and some suggestions on some line-edits.
Instead of: "These proteins expression is induced to the response to a variety of environmental and physiological insults".
Suggested edit: These protein expressions are induced to respond to a variety of environmental and physiological insults.
The sentence structure in numerous instances require appropriate punctuation. There also a number of sentences where abbreviations are missing, especially commas. These are essential for effective and simple reading.
There is an instance of mixed tenses. For example the use of bot present continuous and present tense.
There are a number of instances where the plural and singular forms have been mixed up in the same sentence.
There are no instances of unclear meanings
Stuck with your Article Critique?
Get in touch with one of our experts for instant help!
Messenger
Live chat
Time is precious
don't waste it!
Get instant essay
writing help!
Plagiarism-free
guarantee
Privacy
guarantee
Secure
checkout
Money back
guarantee
Get a Free E-Book ($50 in value)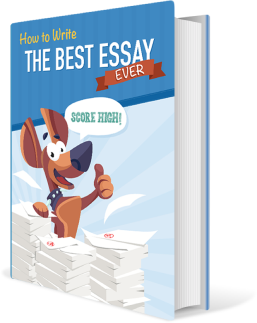 How To Write The Best Essay Ever!