The Consequences of Minimum Wage Legislation, Article Review Example
This Article Review was written by one of our professional writers.

You are free to use it as an inspiration or a source for your own work.
In Walter Y. Oi's essay entitled "The Consequences of Minimum Wage Legislation," he discusses the implications of the minimum wage on the economy and particularly on the labor market. Increasing minimum wages has been a tool that has commonly been employed by governments to battle poverty. The article draws the foundation of its argument from the work of George j. Stigler who maintained that regulation of wage by the government leads to the misallocation of labor resources and should be avoided. He believed that when there is a uniform minimum wage level across the United States, it would reduce the diversities of conditions within the economy. A competitive market helps the economy realize the optimal allocation of labor.
Walter highlights the relationship between minimum wages and labor costs as one of the important measures of the validity and feasibility of a minimum wage increase is the corresponding change in youth unemployment (Oi, 1997). The employment to population ratio of teenagers is an important indicator on the effectiveness of a minimum wage increase. The increase in minimum wage rate has in the past increased the wage rates for individuals in the lowest pay group within the US economy.
Walter develops and employs a research in which he maintains that extreme poverty cannot be solved using a fixed standard such as a minimum wage rate (Oi, 1997). This is because the very definition of poverty is relative and changes with the changing standards of living. A correct distributional analysis depicts minimum wage as a blunt economic tool.
The author concludes that there is need for further research on the implication of increasing the minimum wage level prior to its implementations. The social implications cannot be overlooked and its proponents have to adopt a holistic view in its implementation.
Reaction to Article
I believe that the author's arguments are true, valid and founded. This is because the author looks at both sides of the cognitive dissonance on minimum wages and maximum rents. The author has managed to paint a clear picture of how government has chosen to handle the problems of minimum wages and maximum rents.
I agree with the author that government has acted in a manner that is contradictory to itself by employing countermeasures to its own measures. By introducing higher minimum wages, the government has driven the cost of employment higher and has therefore reduced the number of job opportunities in the market. This has increased employee compensation but has driven up prices and increased unemployment.
I also agree with the fact that the rationale that government has employed has been distorted by cognitive dissonance in the fundamental theoretical framework employed in policy formulation. This fundamental flow creates a redundant loop in which the government takes measures to improve the economy and employs countermeasures against itself.
Efficient management of employment is undeniably on of the biggest challenges that most governments have to face. Unemployment rates are the measure of the efficiency of government to ensure all of its citizens engage in economic activity. This ensures a fully function and stable economic system. Trade unions have in the recent past become integral to employment in most industries. These trade unions are a representation of the interests of its members.
Labor unions always look to put in place a minimum wage rate so as to protect its members. However, putting in place a minimum wage rate that is higher than the market equilibrium, has a negative effect on business and creates a highly inefficient market. Consider the example below:
Assuming that the market equilibrium for a labor market that experiences perfect competition is $11 per hour and the equilibrium number of hours per year is 26 million hours. When labor unions threaten to strike, forcing a minimum wage of $12 per hour to be put in place, unemployment increases. This is because at $12 per hour, employers can only offer 25 million hours of employment per year. However, at this minimum wage, the labor market is able to provide 27 million hours of labor per year. This creates a deficit, unemployment, of 2 million hours per year.
Social Inequality
Sectors within the economy that have been un-unionized usually experience a constant income growth trend. This translates to higher wages at any given time, regardless of the number of employment opportunities that are available. This would cause a disparity in the economy as sectors that have not been un-unionized would experience a decrease in their wages (Northrup, 2003, p. 55). This is usually the creation of the lack of equity within society, where it has been stratified according to level of income.
In conclusion, history has proven labor unions always seek to raise the minimum wage within their respective industries. However, this continuous increase in minimum wage causes unemployment by upsetting the market equilibrium, while increasing the costs incurred by the tax payer. Furthermore, this creates a state of social inequality as un-unionized industries experience a significant decrease in wages. In light of this evidence, I believe labor unions should not be allowed in the United States.
References
Northrup, C. C. (2003). The American Economy: Essays and primary source documents. Santa Barbara: ABC-CLIO.
Stuck with your Article Review?
Get in touch with one of our experts for instant help!
Messenger
Live chat
Time is precious
don't waste it!
Get instant essay
writing help!
Plagiarism-free
guarantee
Privacy
guarantee
Secure
checkout
Money back
guarantee
Get a Free E-Book ($50 in value)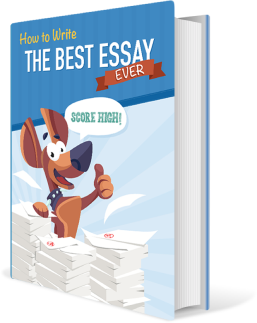 How To Write The Best Essay Ever!