The Dark Knight in 2008, Movie Review Example
This Movie Review was written by one of our professional writers.

You are free to use it as an inspiration or a source for your own work.
A man who fell into a vat of chemicals and became an evil clown…what a campy idea.  Prior to viewing The Dark Knight in 2008, I had never been able to take the character of the Joker seriously.  How could I?  Sure, he was crazy, but that was essentially all there was too his character: crazy.  In the comics, cartoons, and films he would often laugh maniacally while he fired a gun that shot out a flag that said "BANG."  He would also kill his victims with laughing gas.  Pardon the pun, but what a joke, and not a very funny one either.  This is why I was so pleasantly shocked with Heath Ledger's portrayal of the Joker in The Dark Knight.  His version of the this villain was anything but a joke.  In fact, Ledger took the part so seriously that in order to truly understand the psychopathic nature of the character, he kept a diary in which he would write down his most gruesome and disturbing thoughts. (Look)  Psychology suggests that playing the part helps one believe they are the part, which is a reason hypnotism exists.
In the Dark Knight, Christian Bale stars as Bruce Wayne, whose war on crime continues as he battles Gotham City's assortment of evil each night.  His alter ego, Batman has become notorious and feared by all who prey on the fearful.  In desperation, the mafia looks for help from someone even more terrifying than the Batman: The Joker.  This self-styled clown promises the mafia that he can kill the Batman and bring Gotham's organized crime back into power for a price.  However, what the mafia fails to understand is that the Joker does not care about money or power.  Instead, he is a sadistic killer who simply wishes to cause as much chaos and destruction as possible.  Many psychologists and philosophers have even referred to the Joker as a true nihilist. (Judy)  Throughout the film, Batman and the Joker are at odds in a battle of wits and a game of attempting to understand each other's motives. At the end of the film, Batman apprehends the Joker, but the insane agent of chaos tells the capped crusader that he has lost.  The Joker insists that Gotham along with people in general are selfish animals at the core that can easily be manipulated and molded into villains.
This notion is what makes the psychology of the Dark Knight so interesting as opposed to just the Joker's Insanity.  The Joker constantly talks about people trying and failing to be civilized and good.  He claims that the people of Gotham are only as good as society allows them to be and think of themselves as much better people than they actually are.  Social psychology refers to this as illusory superiority, and although the Joker never actually mentions it by name, he describes it perfectly and tries to exemplify it multiple times in the film.  On one occasion, he threatens to blow up a hospital if a man name Colman Reese is not killed.  The people of Gotham who have friends and family in hospitals panic and charge the studio where Reese is at, trying to kill him.  Fortunately, Bruce Wayne saves Reese before anyone can murder him, but this still shows that the masses would have commit murder if the could have.  The only thing they needed was a reason to do it.  This raises the issue of human morality and is similar to the trolley problem, which asks if one would directly destroy a life to save many others. (How)
At the finale of the film, the joker conducts something that he even refers to as a "social experiment."  He has two groups of people on two ferries: The citizens and the prisoners of Gotham.  He says that he will blow up both boats unless one boat elects to blow the other one up.    The film shows both groups in their boats struggling with the morality of the situation, and their desire to survive.  Once again, Batman interferes before anything can happen, but this situation truly made me think about social psychology and if the drive to survive is higher than the drive to be good to others.  Thomas Hobbs, a philosopher in the seventeenth century hypothesized that without order and rules, society would be an animalistic hell-hole. (Nowicke)  This is spot on with the idea that the Joker was trying to exemplify.
Despite all of his insane idiosyncrasies, the Joker was a mastermind when it came to driving others to insanity.  He was able to drive Harvey Dent (Aaron Eckhart) to the point of madness by killing his girlfriend, and almost brought batman to the point of breaking his own no killing rule.   It seems however that despite all this cynicism, Christopher Nolan (the film's director) takes the humanistic perspective of psychology.  The reason for this is that in the end the Joker loses, and is proven wrong about Gotham's people.  Unrealistic?  Maybe, but films do not have to be realistic when dealing with human nature.  After all, would anyone actually dress up like a bat and fight crime?  Probably not, but the ideals behind being a caped crusader are ones that we as people stand behind.
Works Cited
"How the Trolley Problem Works – HowStuffWorks." HowStuffWorks. N.p., n.d. Web. 12 Apr. 2015.
Judy, Logan. "Comics Philosophy 101: The Joker & Nihilism." A Clear Lens. N.p., 05 Nov. 2014. Web. 12 Apr. 2015.
"Look Inside Heath Ledger's Joker Diary From The Dark Knight." – Cinemablend. N.p., 03 June 2013. Web. 12 Apr. 2015.
Nowicke, Anthony. "Everything Burns: The Psychology & Philosophy of the Joker." Pop Mythology. N.p., 03 Oct. 2013. Web. 12 Apr. 2015.
Stuck with your Movie Review?
Get in touch with one of our experts for instant help!
Messenger
Live chat
Time is precious
don't waste it!
Get instant essay
writing help!
Plagiarism-free
guarantee
Privacy
guarantee
Secure
checkout
Money back
guarantee
Get a Free E-Book ($50 in value)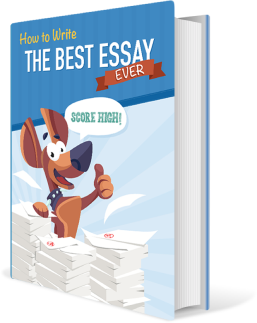 How To Write The Best Essay Ever!