The Effects of Crime on the Poor, Research Paper Example
This Research Paper was written by one of our professional writers.

You are free to use it as an inspiration or a source for your own work.
Introduction
The poor and impoverished have experienced a number of significant challenges in recent years with respect to the risks associated with crime, arrests, and incarceration. This phenomenon has witnessed a number of significant shifts that have had an impact on this population and how it responds to law enforcement activities and to the general public. It is evident that crimes that are associated with the poor are often high profile in nature, perhaps due to racial and ethnic disparities that the media continues to promote in many ways. Therefore, it is important to identify some of these challenges and to be cognizant of how the poor are impacted by crime in different areas, particularly urban communities where there is a higher concentration of members of this population. This is an important reminder that the poor are often discriminated against because of their status and are not always treated fairly by law enforcement, particularly if they are unable to escape their impoverished state. These issues require further consideration and focus in order to identify the correlation between crime rates and poverty, as well as their relationship to neighborhoods, socioeconomic status, and other characteristics that may impact local residents and their tendency to commit crimes or to refrain from this type of behavior. The following discussion will address crime and its relationship to poverty in greater detail in order to establish a greater understanding of crime and how poverty may influence crime in different ways. In addition, an evaluation of the poor and the neighborhood dynamic will also be explored, along with an evaluation of the different elements which impact the poor and impoverished within their own communities. Finally, an examination of the poor and their relationship to law enforcement will also be considered because this has an impact on their overall residential status and how they are perceived by this group and within their communities as a whole.
Body
Crime in impoverished areas is not a surprising statistic by any means; however, it reflects a need to better understand the dynamics under which crimes are committed and how individuals respond to labeling and their overall socioeconomic status. Many persons are likely to commit crimes when they do not believe that there is any other means of escape from their dire circumstances; however, this is not always the case and there is also a likelihood of mistaken identity or of being at the wrong place at the wrong time in some cases. These conditions reflect the importance of understanding the impact of crime on those without the resources that are necessary to overcome their current economic standing and to become independent without the full support of their communities or other forms of assistance. This process must demonstrate the value of understanding the dynamics of neighborhoods where crimes often occur, as well as those areas where crimes are less common, as this will provide a more meaningful perspective of crime and its complexities within a given society. It is important to note that poverty during childhood may have a lasting impact on children and require them to endure experiences that are very challenging and that may lead them down specific paths throughout the life span (Duncan & Magnuson 57). Therefore, it is important to identify some of these issues and to consider the manner in which children might be subject to criminal behaviors in some cases, thereby increasing their risk of arrest and incarceration (Duncan & Magnuson 57). This is an important reminder of the risks associated with poverty at a young age and how they impact children in different ways, some of which may lead to negligent and even criminal behavior when it is believed that there is no other means of escape from one's current circumstances. This unfortunate series of events is tragic yet realistic for many individuals who face a life of poverty and limited opportunities for growth (Duncan & Magnuson 57).
In other situations, it is possible that the neighborhoods in which many impoverished residents live also contribute to their propensity to commit crimes in some cases (Galster 23). These conditions may promote negative behaviors and other actions that contribute to crimes, thereby impacting local residents in different ways that are difficult to overcome (Galster 23). These conditions require a greater understanding of the elements which influence negative behaviors in a given community and how to best manage these conditions by providing residents with opportunities to achieve personal growth and to escape these conditions over time, as this may promote a greater understanding of criminal behavior among the poor and impoverished (Galster 23). In addition, the tendency for some juveniles to commit delinquent behaviors may also stem from their roots in specific neighborhoods, and this reflects a limited understanding of these conditions and their far-reaching impact on human beings (Birckhead 53).
Residents in poorer communities may not believe that they are provided with any type of significant support or guidance to escape these conditions, so they resort to delinquent behaviors or a life of crime (Ludwig 1505). Furthermore, these behaviors may also be a product of neglect during childhood and a lack of understanding of its impact on children and their transition to adulthood (Nikulina et.al 309). This is an important step in order to understand why some children may grow into a life of crime while others refrain from these conditions for a variety of reasons (Nikulina et.al 309). These practices also reflect a lack of understanding of poverty and how it impacts mental health, even at a young age, thereby posing a greater risk of criminal behavior and negative outcomes for many younger adults (Osypuk 472). This serves as an important reminder of the challenges associated with poverty and how they impact the life span in almost every way.
The critical nature of poverty in the modern era also reflects an important understanding of the needs of local residents in areas with a high population of immigrants, as this may also reflect poorly on criminal behavior in some cases (MacDonald et.al 191). This phenomenon reflects the importance of recognizing the struggles of some immigrants and how this may be perceived by society as a whole, thereby posing numerous challenges to this group as they aim to overcome adversity and the impoverished state (MacDonald et.al 192). These factors often reflect a negative influence on criminal behavior in some communities where there is a feeling of isolation and a lack of support from the general public (MacDonald et.al 193). This is an important step towards the discovery of other challenges that may impact immigrants in different ways and negatively contribute to outcomes that are less than ideal for many of these people.
For many children and adolescents, the effect of bullying, particularly when children from different social groups come together, may also have a negative impact on crime rates and other behaviors (Wolke 1958). In this context, youth may feel isolated in the school setting with no means of escape; therefore, they may seek to make a statement or feel as if they have nothing to lose by resorting to criminal behaviors (Wolke 1958). These conditions reflect the importance of evaluating outcomes and in shaping an environment where bullying is not tolerated under any conditions and in which there are opportunities to experience growth and change in a positive manner, rather than to resort to a life of criminal behavior that may begin at a very young age (Wolke 1958). These conditions also reflect the importance of mental health status for young children and adolescents, as these stages are quite fragile and may contribute to negative outcomes when mental health is in a precarious state for one reason or another among these individuals (Yoskikawa et.al 272).
The association between poverty and crime must not be ignored and requires a continuous understanding of the elements that impact children and adults in different ways (Webster & Kingston). This process requires a relative understanding of the dynamics of poverty and how these conditions reflect a poor set of outcomes for many poor children and adults, thereby creating a greater tendency to commit behaviors that are criminal in nature (Webster & Kingston). These issues reflect a need to improve the focus on criminal activities in impoverished neighborhoods and to recognize how criminal activities may pose a threat to the integrity of innocent residents, particularly when law enforcement agencies make assumptions that contribute to negative outcomes. Therefore, these conditions must be evaluated on a continuous basis in order to determine how to best overcome the tendency to blame the poor and those with racial and ethnic disparities without obtaining the facts of the case. This requires a process of continuous improvement and education for law enforcement and for others in order to prevent these assumptions and to provide a level of fairness in evaluating crimes.
Conclusion
It is evident that the poor are often subject to actions involving criminal behavior as a product of their surroundings and circumstances. These unfortunate conditions reflect the importance of developing strategies to improve the lives of these individuals, but to also reflect upon the conditions under which they experience harsh criticism and intense scrutiny at the hands of law enforcement. These conditions require a level of education and a greater balance in order to determine how to best meet the needs of this population and to address criminal risk in accordance with their circumstances.
Works Cited
Birckhead, Tamar R. "Delinquent by Reason of Poverty." Wash. UJL & Pol'y 38 (2012): 53.
Duncan, Greg J., and Katherine Magnuson. "The long reach of early childhood poverty."
Economic Stress, Human Capital, and Families in Asia. Springer Netherlands, 2013. 57-70.
Galster, George C. "The mechanism (s) of neighbourhood effects: Theory, evidence, and policy implications." Neighbourhood effects research: New perspectives. Springer Netherlands, 23-56.
Ludwig, Jens, et al. "Neighborhood effects on the long-term well-being of low-income adults." Science 337.6101 (2012): 1505-1510.
MacDonald, John M., John R. Hipp, and Charlotte Gill. "The effects of immigrant concentration on changes in neighborhood crime rates." Journal of quantitative criminology 29.2 (2013): 191-215.
Nikulina, Valentina, Cathy Spatz Widom, and Sally Czaja. "The role of childhood neglect and childhood poverty in predicting mental health, academic achievement and crime in adulthood." American Journal of Community Psychology 48.3-4 (2011): 309-321.
Osypuk, Theresa L., et al. "Gender and crime victimization modify neighborhood effects on adolescent mental health." Pediatrics 130.3 (2012): 472-481.
Webster, Colin, and Sarah Kingston. "Poverty and crime." (2014). Wolke, Dieter, et al. "Impact of bullying in childhood on adult health, wealth, crime, and social outcomes." Psychological science 24.10 (2013): 1958-1970.
Yoshikawa, Hirokazu, J. Lawrence Aber, and William R. Beardslee. "The effects of poverty on the mental, emotional, and behavioral health of children and youth: implications for prevention." American Psychologist 67.4 (2012): 272.
Stuck with your Research Paper?
Get in touch with one of our experts for instant help!
Messenger
Live chat
Time is precious
don't waste it!
Get instant essay
writing help!
Plagiarism-free
guarantee
Privacy
guarantee
Secure
checkout
Money back
guarantee
Get a Free E-Book ($50 in value)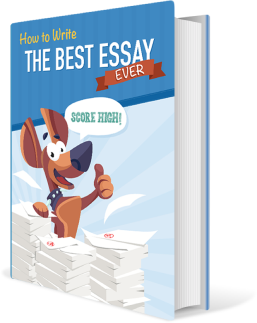 How To Write The Best Essay Ever!