The Genie in the Bottle, Article Critique Example
This Article Critique was written by one of our professional writers.

You are free to use it as an inspiration or a source for your own work.
Doctors Joseph Alpert's and Qin Chen's recent article, "So, You Want to Live to 120? The Genie in the Bottle," is a rather striking hybrid piece of academic journalism. On one level, the authors clearly are versed in the field of anti-aging processes and experimentation. They describe in lay terms various compounds currently commanding interest in the subject, as they at least partially assess the potential repercussions for human beings. In particular, they give great attention to resveratrol, a chemical component believed to prolong life, and they report on the various success rates of the experimentation. At the same time, Alpert and Chen offer a somewhat lighthearted view of mankind's obsession with prolonging life, and one that shifts by the article's end to a grim analysis of the many potential issues arising from increased human longevity. This presents an ambiguity in point of view, even as the blatantly casual title of the article is not actually reflected in the piece. Ultimately, while providing some valuable information and suggesting possibilities not immediately apparent as arising from the subject, Alpert and Chen make no argument at all, and the result is unsatisfying. Simply, the reader does not know if these medical men endorse or condemn the pursuit of life-prolonging drugs until the surprising and oddly mysterious conclusion. "So, You Want to Live to 120? The Genie in the Bottle" is an article that generates more anxiety and uncertainty than it provides information, or presents an academically valid point of view.
Alpert and Chen commence their article in a manner almost whimsical, or intended to appeal to a general audience. They go so far as to refer to Ponce de Leon's legendary search for the fountain of youth, to emphasize the historic human desire to attain immortality (Alpert, Chen, 2012). While this is engaging and easily digested, it actually points to a lack within the entire article itself; namely, the authors do not specifically differentiate between concepts and chemicals that prolong human life and those that might hypothetically retain youth. As will be noted, this factor is addressed later on, but not in a way distinctly defining this difference. It seems critical, and certainly as worthy of discussion in such an article as a generalized reference to mankind's quest for longer life. In plain terms, it is one thing to extend life beyond its ordinary duration; it is quite another to prevent or even lessen the many issues associated with the aging process.
The authors then describe the scientific interest in reduced caloric intake as prolonging life, and how numerous studies of laboratory animals have revealed some success with this method. Rodents in particular live considerably longer when deprived of calories on a consistent basis. Nonetheless, and as the authors point out, there is no evidence that such practices would benefit human beings similarly, in terms of what they describe as "borderline starvation" (Alpert, Chen, 2012). Moreover, it would require many decades of study involving thousands of human subjects to determine any benefit, and it is interesting to note that Alpert and Chen do not at all remark on the inevitable and dubious ethics of "starving" thousands of people for the purposes of this research. Rather, they confine themselves to a strikingly safe assessment: "Generalizing from rodent experiments in order to recommend anti-aging therapies in humans would appear unwise" (2012). The reader must pause at so carefully phrased a concern, given the nature of the research itself.
From here, Alpert and Chen present the thrust of their article: resveratrol. This compound is typically found in small quantities in red wine, but much larger amounts of it created in laboratories seem to prolong life in test organisms and animals. However, and in the most valid and assertive display of information the authors offer, it is lately questioned whether or not resveratrol functions in this capacity only because it activates enzymes that protect cells from DNA damage and reactive oxygen species. More interestingly, the author do not explain why this process would be detrimental; this is left to be assumed by the reader. The authors note that resveratrol, apparently by virtue of word-of-mouth alone, has been promoted as being within a variety of products now available to the public. Alpert and Chen remark that, as may be obvious, a variety of other natural, environmental and genetic factors may eviscerate any benefit from the compound but, again, they are strangely silent about what seems to be an important issue of the medical community's responsibilities to the public. Their actual doubt, in fact, takes this form:
"One can only hope that large doses of this drug will prove to be safe when consumed chronically" (Alpert, Chen, 2012). It is, to put it mildly, an extraordinarily mild rebuke regarding a chemical available to the public that may be unsafe.
In closing, Alpert and Chen suddenly take on wider social issues arising from potentials in anti-aging treatments. Here, there is the mentioned acknowledgment of aging as distinct from prolonged youth, but only in that concerns are expressed regarding a possible need for elderly care at unprecedented levels: "How will society pay for medical and surgical therapy for the ever-increasing numbers of very, very elderly individuals?" (Alpert, Chen, 2012). After this, an even more puzzling attitude is expressed, as the authors conclude by hoping that resveratrol and other such treatments fail to provide the hoped-for benefits, and that the "genie" remains corked in the bottle. This leads to an endorsement of Alpert's own proposals regarding anti-aging methods, to be read elsewhere. This conclusion, unfortunately, only reinforces the issues blatantly evident in the article. While some scientific information is conveyed, there is a strangely unprofessional and oddly biased tone throughout. Obvious concerns go unaddressed, and the reader is suddenly confronted at the close with an agenda not hinted at earlier. Ultimately, "So, You Want to Live to 120? The Genie in the Bottle" offers more anxiety and uncertainty than it provides information, or presents an academically strong point of view.
References
Alpert, Joseph S., & Chen, Qin M. (May, 2012). "So, You Want to Live to 120? The Genie in the Bottle" The American Journal of Medicine. Retrieved from http://www.amjmed.com/article/S0002-9343(12)00078-2/fulltext
Stuck with your Article Critique?
Get in touch with one of our experts for instant help!
Messenger
Live chat
Time is precious
don't waste it!
Get instant essay
writing help!
Plagiarism-free
guarantee
Privacy
guarantee
Secure
checkout
Money back
guarantee
Get a Free E-Book ($50 in value)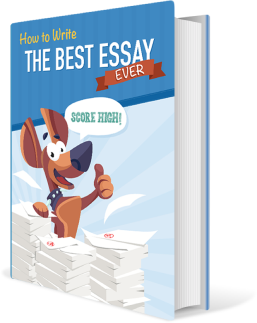 How To Write The Best Essay Ever!