The Human Odyssey, Assessment Example
This Assessment was written by one of our professional writers.

You are free to use it as an inspiration or a source for your own work.
Stan (25 years old)
Description
Stan is a 25 year old left hand Caucasian male. He is of medium build and looks particularly healthy. He comes from a family of four siblings, two brothers and a sister, and a single mother. He is the eldest of the four. He appears to be physically fit. He is a straight bodied man and is right-square shouldered. Stan walked into the interview shabbily dressed. He wore a worn out and faded navy blue t-shirt with a pair of torn slacks. His shoes appear to be torn and muddy. He is particularly sweaty and appears to be tired. Personal hygiene appears to be a problem for Stan currently. His nails are long and particularly dirty. His slacks show traces of dirt and grass stain. He mentions that he is currently unemployed and is looking to join a local football team. He has been employed before by a distant football team, but he was dropped soon after incurring a long-term injury in his second year of play. Stan has a high school diploma and a little experience in short-term jobs. Stan's hobby is fishing with his younger brothers every Friday evening.
Psychosocial
Stan is currently in the in the middle of two psychosocial stages in his life. The first and most prominent is the Love stage associated with the individuals between the ages of 20 to 39 years. In this stage individuals mainly attempt to find their identity by fusing it with the identity of their friends. Stan is currently single and has been so for the past two years. He is not upfront at first and is reluctant to reveal the reasons for his single status. However, he admits to suffering considerably from a previous broken relationship. He had plans to marry but was left by his girlfriend for another man. This unresolved issue has considerably hampered his ability to associate with individuals of the opposite sex. He is currently facing the intimacy vs. isolation dilemma. He yearns for companionship but is afraid of rejection and the pain that comes with it. In this state he is least likely to make a commitment to a serious long-term relationship unless this issue is resolved. He spends most of his times with his friends, training in the gym and in the football field.
Social Learning
Stan is experiencing considerable effects of social learning that have influenced his behavior patterns. Individuals develop their personality is a result of the interaction between three fundamental factors; the environment, psychological processes and behavior (Shaffler 46). Stan is currently undergoing a considerable period of unemployment. There are few to none employment opportunities for an individual with his professional and education background. He is reacting to his environment by seeking out alternative employment opportunities, such as football, that do not necessarily require academic qualifications. Stan's psychological process has sought to make sense of is current emotional predicament. He has thus adapted to the emotional change by attempting to minimize contact with individuals of the opposite sex and instead spend is time with his friends. His behavior pattern is as a result of learning from the state of the environment, both internal and external, as well as the behavior of those he has encountered, his ex-girlfriend. He has paid attention to his environment and has consciously or subconsciously and encoded their behavior.
Sandra (15 years old)
Description
Sandra is a beautiful 15 year old right handed high school girl. She has thick, long black hair. Her hair falls down to her shoulders and enfolds her face. She has high cheekbones and arched eyebrows that depicts her emotions. She stoops when she sits and walks, and appears particularly weak and somewhat delicate. Her face is gloomy and her posture is particularly defensive. Her eyes are blood shot and she appears to be under the influence of a substance. She is distracted and keeps tagging on her dress. She has painted her nails an array of nail polish colors. Her hair has three different color-highlights, red, yellow and pink. She has colorful dressing, mixing three different colors throughout her dressing, including accessories like bracelets and earrings. She is currently in high school and has been recording very poor results. She says her writing is her hobby and has a number short stories she has privately written. She is withdrawn and is not socially active at school, at home or within the society.
Psychosocial
According to Erikson's stages of psychosocial development, Sandra is in the fidelity stage of life. She is particularly concerned about her appearance to others and is depressed about this aspect of her being. She does not like her appearance or body and wishes she had another body. She obscures these insecurities by dressing up in colorful attire, and highlighting features of her bod that accentuate her strengths. She has beautiful hair and she tends to overcompensate in accentuating this aspect of her being. She is particularly disturbed by the fact that she does not know who or what she wants to be and has little admiration for anyone close to her. She is currently facing a crisis with her identity. She lacks a proper vision in life and feels like she is largely misunderstood by family, friends and the society at large. She has largely yet to achieve the quality of fidelity that is associated with this psychosocial stage as she cannot build long-lasting loyalties that have been freely given (Kalat 173). This stage in her life is particularly interesting as it can be prolonged if the quality of fidelity is not attained.
Social Learning
Sandra, being a teenager, is highly responsive to her environment. This is largely owing to the rapid and major biological and physiological changes that are taking place and the resultant growth in emotional and mental capacities. Her interaction with her world, as she perceives it, largely affects her behavior. She is feels like the world does not understand her. This is as a result of a continual negative interaction with individuals as far as her actions are concerned. She is considerably distant from her family and has very few friends. This may be as a result of witnessing a similar close relationship take a similar nature. This may find its root at home. Her inability to develop lasting relationships and loyalties may stem from a similar situation in the home between her parents. She adopts a lot of her sense of fashion from the media. Her perceptions of rebellion have largely been shaped by the media. By virtue of being a teenager, she is particularly receptive to new ideas, especially those that seem to be contrary to what she perceives society and her family to prefer.
Francis (61 years old)
Description
Francis is a 61 year old with a surprisingly majestic figure; tall, standing a little above 6 feet, high shouldered and somewhat thin. He maintains an upright posture and has firm hand shake. He has been married three times in his life; His first wife passed away 3 years into their marriage. His second marriage ended in a bitter divorce, and his current marriage has lasted 10 years. He is well educated with a PhD (University of Massachusetts), a Masters (University of Edinburgh), and a Bachelor of Science (University of Massachusetts) in Geosciences. Francis presented himself in a quaint and old fashioned plain dark coat. It was cut in the old Quaker style, with a single row of buttons. He wore classic brown leather shoes, fastened by small metal buckles. He mentions he has been in the geosciences field for 40 years before he recently retired. Francis is particularly well-off and is an avid philanthropist. He gives out a considerable portion of profits from his company to the vulnerable in society. He is particularly involved and active in society-development projects and chairs a local city development management committee.
Psychosocial
Francis is in the care stage of life. This stage is characterized by the increasing need to make one's life count (Armstrong). This is evident in the manner in which Frank opts to spend his free time and extensive resources that he gathered during his productive years. He appears to have no conflict between generativist and stagnation as he is considerably concerned with creating a better society for the younger generation. He speaks little about his family life and appears to be particularly protective of that aspect of life. All he admits is that he cares about his family greatly and they mean everything to him. Since he has three children from his three marriages, he has relinquished the central role in the lives of his children as they are all adults,, the youngest being 23 years. He seeks to ensure that society develops more responsible and caring individuals by helping to solve some of the social problems society faces. His concern about the state of the world and the amount for time and resources invested in creating a better society for the next generations highlight he has attained the value of care that is associated with this psychosocial life stage.
Social Learning
Francis has depicted aspects of social learning through his actions and behavior. He admits that the world could be a better place and seeks to make it so by engaging himself in communal activity. This stems from the fact that he has been observant of society throughout his life and has noticed the inherent flaws that are underlying. From his experience, has probably observed the behaviors of individuals within society, encoded this behavior and developed a resultant behavior and character that seeks to respond to his analysis. This may also be considerably influenced by the fact that he is a family man. Having experienced three marriages, of which one led to a divorce and one ended in the loss of his companion, he has observed, experienced and decoded the fact that family is the most important thing in his life.
Works Cited
Armstrong, Thomas. The Human Odyssey: Navigating the Twelve Stages of Life. New York: Sterling Pub., 2008. Print.
Kalat, James W. Introduction to Psychology. Belmont: Wadsworth Pub., 2013. Print.
Shaffler, David R. Social and Personality Development. 6th. Belmont: Wadsworth Pub., 2008. Print.
Stuck with your Assessment?
Get in touch with one of our experts for instant help!
Messenger
Live chat
Time is precious
don't waste it!
Get instant essay
writing help!
Plagiarism-free
guarantee
Privacy
guarantee
Secure
checkout
Money back
guarantee
Get a Free E-Book ($50 in value)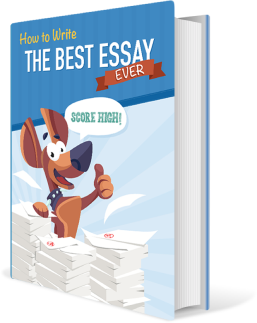 How To Write The Best Essay Ever!