Nickel: Its Sources and Environmental Toxicology, Article Review Example
This Article Review was written by one of our professional writers.

You are free to use it as an inspiration or a source for your own work.
In this journal article, M. Cempel and G. Nikel of the Department of Environmental Toxicology at the Medical University of Gdansk, Poland, discuss in-depth two specific areas–first, a review of the element nickel related to how it ends up in the natural environment (i.e., its physical sources) as a pollutant, and second, nickel's effect on the natural environment as a toxic substance. According to the authors, the main objective of this article is to "summarize the current overview of the occurrence and sources of nickel in the environment" and the effect that this metal which is an "essential constituent in many industrial and commercial uses," and its compounds have on living organisms" (2006, p. 375).
The first aspect explored by the authors is the occurrence and sources of nickel which is used in many industrial and commercial processes, such as for making stainless steel and other alloys. It is also used in the metallurgical, chemical, and food processing industries as a catalyst and for various pigments. Also, there are nickel salts which are of "greatest commercial importance" like nickel chloride, sulphate, nitrate, carbonate, hydroxide, acetate, and nickel oxide (2006, p. 376). Thus, it is obvious that nickel ends up in the natural environment because of these processes related to industry, such as in a factory that adds nickel to the environment as runoff or through air pollution by burning. Nickel also ends up in the drinking water through leaching and corrosion via the type of pipes that are present in a home, meaning that metal pipes leach more nickel into the water than PVC (Cempel & Nikel, 2006, p. 376).
The second aspect is related to toxicokinetics which involves the absorption of nickel in human tissues. This is dependent upon "its physiochemical form with water soluble forms" like chloride and nitrate being more readily absorbed by the human body. Exposure to highly polluted nickel sources in the environment has the "potential to produce a variety of pathological effects" like skin allergies, lung fibrosis, cancer of the respiratory tract and iatrogenic nickel poisoning.  In the natural environment, animals also absorb nickel from the soil and water which affects their ability to reproduce (Cempel & Nikel, 2006, p. 378). The next key point is the health effects of nickel exposure which under most instances comes from jewelry worn on the body, such from necklaces, rings, wristwatches, and bracelets. There is some evidence that nickel contains carcinogenic compounds that hold the potential to create genetic mutations, chromosome damage, the inhibition of DNA, and other mechanism that could lead to forms of cancer (Cempel & Nikel, 2006, p. 379).
Overall, the information provided by the authors of this journal article does support the contents of the textbook. However, Cempel and Nikel provide much more detail on how nickel ends up in the natural environment and how it affects the human body and animals in the ecosystem. But fortunately as noted by the authors, the presence of nickel in the environment as a toxic substance is being examined closely by scientists and environmentalist. One way that this is being accomplished is through various analytical methodologies and what is known as electrothermal atomic absorption spectrometry (Cempel & Nikel, 2006, p. 380).
So far as of 2006, the amount of nickel in the natural environment does not exceed the limits set forth by national governments and "should not be dangerous for the general population" in Europe and the United States (Cempel & Nikel, 2006, p. 381). Basically then, the presence of nickel in our environment is not that surprising, considering the extent of industries that use nickel for various manufacturing processes. However, scientists must always be vigilant with toxic substances like nickel which can if ingested at high levels cause a number of health problems and even death via exposure to its metallic toxins.
References
Cempel, M., and Nikel, G. (2006). Nickel: A review of its source and environmental toxicology. Polish Journal of Environmental Studies (15)3, 375-382. Retrieved from http://www.6csnfn.pjoes.com/pdf/15.3/375-382.pdf
Stuck with your Article Review?
Get in touch with one of our experts for instant help!
Messenger
Live chat
Time is precious
don't waste it!
Get instant essay
writing help!
Plagiarism-free
guarantee
Privacy
guarantee
Secure
checkout
Money back
guarantee
Get a Free E-Book ($50 in value)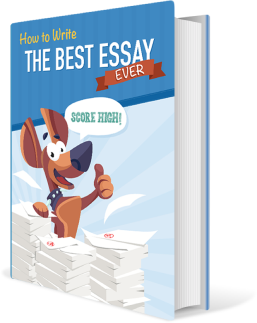 How To Write The Best Essay Ever!