The Importance of Staying Abreast of New Laws, Article Review Example
This Article Review was written by one of our professional writers.

You are free to use it as an inspiration or a source for your own work.
The Importance of Staying Abreast of New Laws Created by Legislation on the State or Federal Levels
The objective of law is to ensure fair dispensation of justice. Law is supposed to govern our day to day life. Life is very dynamic, always subject to inevitable change and so is law. With the advancement of technology, change in market trends and many other aspects of human life, law has got to be tuned to suite these changes. Therefore, to avoid being prosecuted for breaking newly passed laws, it is important that both individuals and institutions stay abreast of new laws.
An article referring to the case of FCC vs. Fox Television published December last year brings forth the relevance of both the radical changes on laws and importance of staying abreast. Fox Television aired at two instances, what FCC claimed to be obscene. In 2003, Billboard Music Award Ms. Richie went ahead to use the word shit in her speech despite having been warned by Paris Hilton during their presentation of an award (Hopkins, 2011).
Following these incidents, the Commission received a lot of complaints .This forced it to release a notice of apparent liability 2006 on March 15 with regards to the same. The commission's order explained that both incidences were indecency test. This was largely because the "F" word has a sexual connotation. The order also determined that both incidences were patently offensive owing to the use of the two words, which are considered most vulgar in English.
The article sheds light to what is arguably thought to have changed the course of the case during the second circuit of the case. It was during the Second Circuit of appeals held in July 2010 that FCC was vague. Just to quote Federal Communications Law Journal the panel argued that it created "a chilling effect that goes far beyond the fleeting expletives at issues here." That is where the idea of being abreast is conspicuously highlighted.FCC had changed the policy concerning indecent language in the broadcast media to effect that fleeting expletives was far short of the definition of indecency however, repetitive words of such nature amounts to indecency. Following the changes, it was required by Administrative Procedures Act (APA) to ascertain that these changes took effect. This case consequently put FCC in the lime light on whether it was aware of its new policy and whether it had met the requirements of APA. This now policy seemed to have enjoyed anonymity by all these parties. Besides the broadcasters being quoted saying they wanted to know with a degree of uncertainty (Hopkins, 2011).
In 2004 Super Bowl Half-time Show, there was a performance by Justin Timberlake and Janet Jackson. Accidentally, Justin ripped a part of Janet's costume exposing her breast. This case stalled in its third circuit as a result conflicting interpretation of policy and even the introduction of the idea that the policy was not limited to utterances.
It was very clear that none of the parties had stayed abreast of policy governing indecency in broadcast media. Had FCC stayed abreast, it would have noticed the loopholes in its policy and furthermore it would have no business taking FCC to court on the grounds that it did. The argument is inclined toward annulling the authenticity of the policy, besides, it was on the grounds of the same policy that ABC affiliate stations was fined $27500The point here is, staying abreast of new laws would have changed the course of many outcomes. However, with the responsibilities it's charged with, FCC ought to keep abreast of its policies all the time. By keeping abreast with the policies its churning out, it will reduce the loopholes that could later put it in awkward positions that it has found itself in the past cases highlighted. The position of FCC in the cases mentioned left many parents doubting the capacity of protecting their children from broadcast indecency. They were left worried whether FCC even had an idea what it should be protecting them against (Hopkins, 2011).
Even though some broadcasters like CBS seem to have been aware of the policies of FCC concerning indecency, the others mentioned in the cases discussed seemed to have been unaware. They are even cited in the article seeking certainty from the similarly unaware FCC. This could cause them to be fined often since they would not know when they have crossed the line as far as legal matters are concerned.
As an institution or an individual, you are advised to keep yourself updated on new laws that govern you activities and well being. Some of the emerging laws could have far reaching consequences or even benefits if you are a grieved party. In some cases the defendant turns plaintiff just because of a minor change to an existing law or a repeal of a supporting law. You are advised therefore that until ignorance turns defense in court, you better stay abreast of the ever changing law.
References
Hopkins, W. W. (2011). FCC v. Fox Television Stations and a Call for Protecting Emotive Speech, Federal Communications Law Journal, 64, 2-15.
Stuck with your Article Review?
Get in touch with one of our experts for instant help!
Messenger
Live chat
Time is precious
don't waste it!
Get instant essay
writing help!
Plagiarism-free
guarantee
Privacy
guarantee
Secure
checkout
Money back
guarantee
Get a Free E-Book ($50 in value)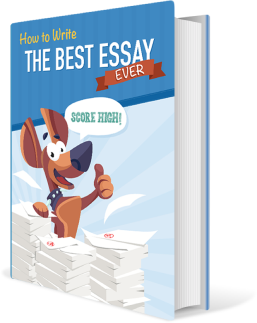 How To Write The Best Essay Ever!