The Moderating Role of Organizational Commitment, Article Review Example
This Article Review was written by one of our professional writers.

You are free to use it as an inspiration or a source for your own work.
In the journal article "Understanding the Impact of Employee Involvement on Organizational Productivity: The Moderating Role of Organizational Commitment," authors Simone T.A. Phipps, Leon C. Prieto, and Erastus N. Ndinguri discuss how employees often impact the productivity of a given organization, provided that company supervisors and administrators grant their employees the opportunity to make a difference in how the company operates and makes a profit. One important example from today's newspaper headlines is Google which allows its employees to have a say concerning how the company functions and makes a profit as the world's leading Internet search engine.
In order for employees to make a difference in what Phipps, Prieto, and Ndinguri refer to as organizational culture, they must be granted power, information, special knowledge and skills, and rewards. This is similar to the concept of employee empowerment which McShane and Von Glinow describe as composed of four separate elements or dimensions–the ability to determine the proper course of action, the meaning of being empowered, having the competence to be empowered, and understanding the impact of empowerment (2013, p. 181).
As to research techniques, Phipps, Prieto, and Ndinguri utilized earlier studies and research articles published by prestigious journals and academic presses that specialize in organizational behavior and human psychology for university students, instructors, and researchers. For example, the Journal of Organizational Behavior which publishes reports and reviews of on-going field work in the science of human behavior within organizations, released new evidence in 2012 that demonstrated that companies that embrace organizational culture usually out-perform their competitors and generally have more content and efficient employees.  Obviously, the idea of organizational culture is nothing new, due to the fact that in 1995, a number of studies revealed that employees who are allowed to participate in the business end of a company are more dedicated to its goals and mission (Phipps, Prieto, & Ndinguri, 2013, p. 116). This early revelation clearly support the basic premise of the article, being that organizational development and change are necessary in order for a company to become and remain successful in today's highly competitive and changing global business environment (Phipps, Prieto, & Ndinguri, 2013, p. 116).
As noted by Phipps, Prieto, and Ndinguri, the overall results of their research demonstrated that employee dedication is an especially important asset for a company in relation productivity and the outcomes of company business (2013, p. 116). Personally, I now realize that organizational culture and how employees work within it as individuals and team members makes a huge difference when it comes to performing well or inadequately on the job. Certainly, employees that feel "out of the loop" will not perform as well as those that feel empowered which as a consequence affects their efficiency and effectiveness on the job.
Phipps, Prieto, and Ndinguri point out several implications in this article. For example, it is clear that employee involvement and dedication affects the overall performance and productivity of an organization, particularly when employees are given the chance to help with company decisions related to such things as vacations, overtime pay, holidays, and sick leave. In addition, Phipps, Prieto, and Ndinguri bring to out attention an unexpected implication, being that employees who are allowed to participate in company decisions are better able and more willing to take control of their own lives in relation to responsibility and family commitment (2013, p. 117).
One additional implication related to the research conducted by the authors of this article is that every organization regardless of size and area of activity should promote employee involvement which in the long-term will increase company productivity, provided that employers offer their employees incentives to work well and effectively on the job, such as more time off for vacations and holidays, and perhaps programs that offer profit sharing. After reading this article, it became clear that Phipps, Prieto, and Ndinguri are well-seasoned writers with the ability to condense a large amount of information and data into a well-written article that flows evenly and without any extraneous sidebars.
However, Phipps, Prieto, and Ndinguri should have included some type of case study, such as on an organization that practices employee involvement and which promotes organizational culture. As a result of including a case study, the overall investigation would have been substantially expanded via information on why employee involvement is so pivotal to company success and how it affects company morale and employee appreciation for being involved in an organization that cares about their futures as workers.
In some ways, Phipps, Prieto, and Ndinguri do admit that the inclusion of a case study would have been an important contribution to their research. They also point out that additional participants which they refer to as "moderators" would have helped to reveal more information and data related to employee involvement and productivity within an organization that fosters workplace culture.
Due to the fact that I am employed in an organization that presently does not fully engage with its employees, I understand and appreciate the research conducted by Phipps, Prieto, and Ndinguri. I also appreciate their overall conclusion that organizations cannot be forced to allow their employees to be involved in day-to-day corporate activities. Obviously, if a majority of organizations allowed employee involvement, the turnover rate would be substantially reduced  which as a result would affect company success and profit.
References
McShane, S.L., & Von Glinow, M.A. (2013). Organizational behavior (6th ed.). New York: McGraw-Hill/Irwin.
Phipps, S., Prieto, L., & Ndinguri, E. (2013). Understanding the impact of employee involvement on organizational productivity: The moderating role of organizational commitment. Journal of Organizational Culture, Communications, and Conflict 17(2), 107-120.
Stuck with your Article Review?
Get in touch with one of our experts for instant help!
Messenger
Live chat
Time is precious
don't waste it!
Get instant essay
writing help!
Plagiarism-free
guarantee
Privacy
guarantee
Secure
checkout
Money back
guarantee
Get a Free E-Book ($50 in value)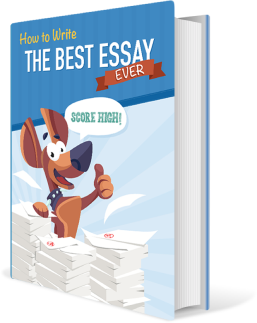 How To Write The Best Essay Ever!