Theatre of the Oppressed, Research Proposal Example
This Research Proposal was written by one of our professional writers.

You are free to use it as an inspiration or a source for your own work.
Augusto Boal's Audience Participatory "Theatre of the Oppressed" and the Spectator
Abstract
Augusto Boal famously regards the term "spectator" as less than human. To him, it invokes images of a domesticated, physically restrained group that observes in stillness, what transpires beyond the proscenium arch. In his seminal work, Theatre of the Oppressed, he declared that in order to "restore to [the spectator] his capacity for action… he too must be a subject," and with this came the birth of an audience-participatory theatre that advocates for the transformation of the passive spectator to the active "spect-actor" (the subject). However, there is no clear articulation on how this transformation can be achieved. Boal maintains a meticulous record of instances where people participated in his Theatre of the Oppressed (TO) workshops, but how they were led to do so is most often not considered worthy of comment. The present research would thus attempt to demystify the processes of audience participation in TO, with an overriding objective to understand how to generate the impetus to participate. In order to address this, the researcher will locate Boal in the genealogy of philosophical subjectivity, and examine his positionality on the human subject, actor subject, and spectator subject from a psychophysical purview.
Literature Review
Research of Augusto Boal shows that, in his opinion, a "true" person (the subject) has the ability to take action for liberation from an oppressive situation. According to him, the spectator should stand up and act out an idea, which, according to Boal, results in one's becoming a spect-actor. However, there is no clear articulation about how one becomes a "true" person with the ability to take action. There is a significant gap and a lack of concern for how this transformation is achieved. Boal writes extensively about the fact that people have participated in his TO performances, but how it is that they have been led to do so is most often not considered worthy of comment. Thus, the techniques that allow this process to come to fruition have to be explored from a practical point of view. Various other researchers question the problems of this phenomenon. For example, it has been argued that "audience participation is presented as a solution to questions asked about conventional theatre, rather than as something to be questioned in its own right" (White 18), but while he calls attention to procedural authorship and participant agency within participatory theatre, the present research seeks to demystify the processes of audience participation in TO, with a motive to understand how to generate the impetus to participate.
While Freud sees the subject as "a real thing, with a fixed structure, operating in knowable and predictable patterns" (Mansfield 9), not something inherent, but instilled as a result of the confrontation humans have with the gendered bodies in their familial environment; Foucault sees the subject as a construct "invented by dominant systems of social organization in order to control and manage us" (Mansfield 10), policed and presented in a way that is socially beneficial. This understanding leads to questions as to how Boal views the subject. Although Boal refers to the audience participant as "spect-actor" and claims that "theatre is born when the human being discovers that it can observe itself… in action" (Boal 13), he denounces the act of observing (spectare) in favor of the act of doing (agere) in TO. The spect-actor in essence, cannot always play the active role of doer, but also has to fulfil the passive role of observer, but Boal over emphasizes action without due consideration for how the spect-actor can enter a state of open sensory/perceptual receptivity so as to acquire knowledge through embodied doing. This coincides with Aristotle's early prepotency of the idea that  knowledge is "not endowed, but realized and reinforced [by doing] in practice" (Marchand 31).
Without an understanding of the process of transformation from spectator to spect-actor, and by extension, an understanding of how to generate the impetus to engage in this transformation, TO risks privileging spect-actors who repeatedly volunteer to participate over spect-actors who remain passive (whether it be a choice or not), and spect-actors who tell instead of show. Especially when passive and non-physical participation is disregarded or considered less than. Korean educator, Yonghee Lee, following a frustrating encounter with Boal's 2002 PTO workshops in Toledo, worries that this sort of indifference to spect-actors who remain passive could lead to TO reproducing rather than deconstructing the hierarchies of conventional theatre: "I was the only Asian participant, and felt marginalized and remained on the periphery while Boal and the other participants seemed to feel comfortable using English as the medium" (Lee 156). Whereas in Lee's case, it was cultural and linguistic barriers that contributed to her remaining on the sidelines, it is important to acknowledge each individual as an autonomous agent with internal differences that, in turn, determine their atypical responses. By turning a blind eye to this, TO risks essentializing the oppressed spect-actors as a single collective subject.
Popular Theatre
The Theatre of the Oppressed is rooted in Brazil during the late 1950s, where Augusto Boal had been a San Paulo director in the Teatro Arena company for the prior 15 years, writing and staging plays to transition the theatre to a new foundation of nationality, popularity, and politics (Coudray). During this time, in part due to Boal's influence, Teatro Arena became recognized for promoting playwrights with popular productions about the realities of the Brazilian working class. Plays during this time were "urban and proletarian drama[s]" (Boal 21) and adopted realism, leading Teatro Arena to help Brazilian theatre to evolve politically and esthetically by being one of the first in the country to promote the use of black actors and those with heavy accents (Coudray). Later, the Teatro Arena would return to the dramaturgy of Europe or North America with the goal of nationalizing the plays to the Brazilian context and the history of Latin America. Although the Teatro Arena was considered popular theatre, its popularity did not expand past the urban middle-class public, which had no hope of satisfying the troupe's political ambitions, which decided to interact with the people where the troupe lived in real-life environments. Tours were organized to perform around Brazil and, to accomplish this, performances were held in church squares, on top of trucks, and in the streets – all without an admission fee (Coudray).
This activity was driven by political motivations and occurred during a favorable time period for activist theatre, cultural movements, and political movements, under the progressive government of the Brazilian Labor Party. From 1961 to 1964, Brazil experienced a time of reforms, during which a powerful model for left-wing politics was seen during the Cuban revolution, when Liberation Theology became rooted in popular classes in the northeastern part of the country, and Marxist forces were strong (Coudray). At the same time, in the state of Pernambuco, there was significant political support for the Popular Culture Movement, leading to consciousness and literacy-raising programs. At the time, activist theatre was viewed as being an important element of the artistic landscape and the political landscape. Based on all this, it is understood that Boal believed that popular theatre was meant for the people, but also that it should be performed by the people, which was defined similarly to the proletariat of Marxism (Coudray).
Emergency Theatre
There were concerns over communism in Brazil so the president was overthrown and the coup occurred in April 1964, leading to the conservative military dictatorship installation. As a result, political dissidence was risky. To avoid repression and censorship, in 1970, Boal developed ways to "unofficially" practice political theatre (Coudray). This concept was known as Newspaper Theatre, which is a technique used to demystify the authority-controlled press. The focus was on the media's ideological background. The technique is intended for non-professionals, where newspapers were read by common people, who would then elaborate on short scenes for the evening's performance. In this way, the performance was done prior to law enforcement becoming aware of it. This represented the first theatre technique developed by Boal that could be performed by anyone by following specific steps (Coudray). The phenomenal aspect of this was that common people were in control of the entire process and did not need help by professional artists. During this time, Boal continued directing plays and, following the creation of Resistible Rise of Arturo Ui, Boal was arrested, held, and tortured until forced to be released, at which time he was exiled and fled to Argentina (Coudray).
In Argentina, in response to the political situation, Boal continued developing drama techniques, such as Invisible Theatre. In this technique, it was recognized that the practice of openly activist theatre was too dangerous for Boal to engage in because of his refugee status and the fact that he was known for engaging in "subversive activities." Invisible Theatre is performed in public, but does not reveal the fictive or theatrical nature (Coudray). To accomplish this, actors prepare short scenes to make the "audience" aware of social or political problems, eliciting a reaction. In 1973, Boal participated in the literacy plan ALFIN, which was established by the Peruvian government. As a result of the language barriers created by the dozens of dialects and languages used in Peru, Boal had to develop new ways to practice theatre to accommodate this barrier. To do this, Image Theatre was created. In Image Theatre, body language, as opposed to verbal communication, was used. Boal taught participants to create aesthetical and theatrical images of their reality and attempt to transform their reality into their dream reality (Coudray).
The aim of Image Theatre was to reveal the relationship between power and domination mechanisms through symbolization, then to act on this reveal to realize the ideal image. Boal also used Forum Theatre during the workshops. Forum Theatre was simultaneous dramaturgy. In this type of theatre, actors performed short scenes that displayed recognized part of daily life, such as domestic violence, then have the audience develop an idea to assist the oppressed character escape the situation (Coudray). In Forum Theatre, audience members are allowed, and even encouraged, to interrupt and intervene to suggest solutions for the actors to improvise immediately. Thus, this type of theatre represents a co-dramaturge and the spectator assists in re-writing the play even as it is being performed. In Forum Theatre, Boal also allowed spectators to take the stage and perform characters by substituting for the actors to find a way to escape the current situation (Coudray).
References
Boal, Augusto. Theatre of the Oppressed. Translated by Charles McBride and Maria-Odilia Leal McBride, Original, 1979, Theatre Communications Group, 1985.
Coudray, Sophie. "The Theatre of the Oppressed." Culture Matters, 2017, https://www.culturematters.org.uk/index.php/arts/theatre/item/2455-the-theatre-of-the-oppressed.
Lee, Yonghee. "Theatre for the Less Oppressed than I: Reconsidering Augusto Boal's Concept of Spect-Actor1." Theatre Research International, vol. 40, no. 2, 2015, pp. 156–69.
Mansfield, Nick. Subjectivity: Theories of the Self from Freud to Haraway. NYU Press, 2000.
Marchand, Trevor HJ. Making Knowledge: Explorations of the Indissoluble Relation between Mind, Body and Environment. John Wiley & Sons, 2011.
White, Gareth. Audience Participation in Theatre: Aesthetics of the Invitation. Springer, 2013.
Stuck with your Research Proposal?
Get in touch with one of our experts for instant help!
Messenger
Live chat
Time is precious
don't waste it!
Get instant essay
writing help!
Plagiarism-free
guarantee
Privacy
guarantee
Secure
checkout
Money back
guarantee
Get a Free E-Book ($50 in value)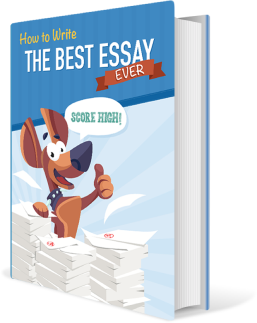 How To Write The Best Essay Ever!