Through Thick and Thin, Creative Essay Example
This Creative Essay was written by one of our professional writers.

You are free to use it as an inspiration or a source for your own work.
No federal legislation protects the civil rights of fat workers, nor does an obesity scale of standards exist. Accordingly, with regards to body weight and appearance, there is no "overseer" on who can or cannot be hired by the employer other than personal discrepancy and self-discipline. One state, Michigan, does attempt to ban discrimination based on body weight and body size. But how can that be monitored? And what could any committee or person use to measure (bias) such judgment, except for by hearing one-sided bias complaints? No type of "sliding scale" could ever exist! Therefore, this Michigan law exists more for the state jobs it creates than the fear it evokes; no imaginative employer could ever feel threatened for too lengthy a period by such a shallow and shady rule.
From the Council on Size and Weight Discrimination (CSCW) website:
Title VII of the Civil Rights Act of 1964 declares that all persons within the United States have a right to employment free from discrimination based on race, color, religion, sex, or national origin.
It has been used in weight discrimination cases where weight standards are applied differently to different protected classes (e.g. women and men), and where weight standards have an adverse affect on a protected class.
In this instance, the "Civil Rights Act of 1964" was (and is) needed to include every aspect of employment bias to keep hippies from fussing about insensitivity on behalf of governing rule. Getting around this so-called rule, that "Title VII of the Civil Rights Act of 1964" declaration, would be about as tough as saying "no we didn't!" And then concluding with, "This applicant was simply a better fit for the job." When asked for qualifying reasons, a spoken "the committee felt that…" statement concluded with virtually anything would be an accountable reason.
Concerning the "[h]atred and disrespect towards fat people…[that can be] seen in multiple places, including media outlets, where fat people are often ridiculed" (Greenberg, Eastin , Hofschire, Lachlan, Brownell, 2003), this prejudice is just as slippery as ethnic or racial hatred, mental disabilities, ugly people, class discrimination (i.e., rich over poor), handicapped people, age, gender, sexual discrimination… this list is quite exhaustive.
All citizens are "victims" of some type of discrimination, no matter we be called a "chink," a "nigger," a "honkey" or a "redneck," a "faggot" or a "dike," unattractive or "ugly," or a "lard-ass," all any of us can is embrace the fact that humans naturally judge. Therefore, any opinion stating, "that's just not right!" or "that needs to be stopped!" are just as valid as the declarations of those that are casting the initial judgements.
Bibliography
Council on Size and Weight Discrimination (CSCW) website."Council on Size and Weight Discrimination – Discrimination FAQ". Cswd.org. Web. 03-06-2012.
Greenberg BS, Eastin M, Hofschire L, Lachlan K, Brownell K.D. "Portrayals of overweight and obese individuals on commercial television." Am J Public Health. Aug;93(8):1342-8. (2003). Web. 03-06-2012.
Stuck with your Creative Essay?
Get in touch with one of our experts for instant help!
Messenger
Live chat
Time is precious
don't waste it!
Get instant essay
writing help!
Plagiarism-free
guarantee
Privacy
guarantee
Secure
checkout
Money back
guarantee
Get a Free E-Book ($50 in value)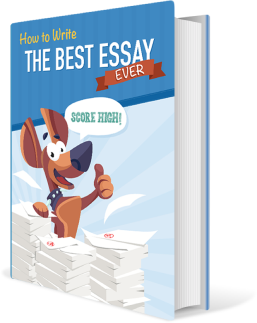 How To Write The Best Essay Ever!