Trade Issues Between the U.S. and China, Article Review Example
This Article Review was written by one of our professional writers.

You are free to use it as an inspiration or a source for your own work.
Summary A WSJ article in late 2011 talked about the on-going trade issues between the U.S. and China. China signaled its intent to impose duties on imports of U.S.-made cars in response to U.S. complaints against China to the World Trade Organization (WTO). At the time of the article, China was expecting U.S. to impose very high tariffs on Chinese exports of solar panels. In addition, Obama Administration was also pressing China to let Yuan appreciate faster because it was unfairly hurting U.S. exporters.
Another motive behind Chinese plans was to give boost to the local automobile industry. Chinese automobile manufacturers don't only aspire to become competitive in domestic markets but also become major exporters in the international markets. But the Chinese move is largely being seen as symbolic because most U.S. automobile companies have production plants in China. Even when U.S. automobile companies do import cars from U.S. production facilities, the import volume as a percentage of their total sales in China is quite small (Qi, Fuhrmans and Bennett).
Theory 1: Exchange Rate
Exchange rate refers to the price of one currency in terms of another currency. There are primarily two exchange rate systems which are fixed and flexible. In fixed exchange rate system, the currency is pegged to another currency while in flexible exchange rate system, the price of the currency is determined by market forces. The factors that affect exchange rate include demand and supply of the currency, domestic interest rate, and imports. The exchange rate also has important implications for a country's balance of trade.
How is the theory being presented? Obama Administration has been pressing the Chinese to allow for faster appreciation of Yuan. Obama's Administration believes that Yuan is greatly undervalued which gives unfair advantage to Chinese exporters while hurting American exporters.
How is it impacting the situation? Cheaper Yuan is giving unfair advantage to Chinese exporters while putting American exporters at a competitive advantage. Lower levels of exports also mean lower profitability for American producers and higher unemployment rate. It is also further worsening U.S. trade deficit with China.
How is it working/not working? The U.S. complaints against China and continuing pressure on Chinese to let Yuan appreciate in value has also created political tensions. China has responded by allowing slight appreciation in Yuan's value but the U.S. believes that the progress though commendable, is still unsatisfactory and Chinese should let Yuan appreciate faster. U.S. exporters continue to be hurt while Chinese exporters are benefitting from an undervalued Yuan.
How does the theory help to explain what is going on? When Yuan is undervalued, it is cheaper for Americans to buy Chinese products and they respond by increasing demand for Chinese imports. Similarly, an overvalued Dollar makes American products more expensive for Chinese customers who respond through lower demand for American products, thus, negatively affecting American exports to China.
What are the future implications of the theory in application The only solution to fair Yuan value and faster appreciation of Yuan lies in flexible exchange rate system with minimal intervention by the Chinese government.
Theory 2: Globalization and International Trade
Globalization refers to the development of a global economy through free flow of human and capital resources while trade refers to countries and industries specializing in order to achieve economies of scale and exchanging goods and services with each other. Companies engage in international trade in different ways including Foreign Direct Investment (FDI) and export and import of goods and services. Globalization has not only increased economic interdependency among nations but has also helped improve quality of life standards, especially in developing countries. Most countries who participate in the international economy are members of WTO that also establishes the rules for international trade as well as listen to and investigate the grievances expressed by member countries.
How is the theory being presented? The article implies that China expects U.S. to impose tariffs on Chinese solar panels because U.S. believes Chinese producers have been dumping the product below cost which is an unfair competitive practice. The U.S. has also complaint to WTO because it believes China is not playing fair. The article also mentions the close economic relationship between China and the U.S. as U.S. is a major export destination for Chinese companies while many U.S. companies have engaged in FDI in China.
How is it impacting the situation? The disputes are creating political tension between the two countries. China has also decided to retaliate through duties on U.S. automobile products which would make U.S. exports more expensive in China. The U.S. tariffs on Chinese solar panels will hurt Chinese solar panel manufacturers in the U.S.
How is it working/not working? How does the theory help to explain what is going on? Chinese solar panel exports may suffer more than U.S. automobile exports. This is because most U.S. automobile manufacturers have production plants in China and most products sold by U.S. automobile companies are produced locally. Chinese reaction is primarily being perceived as only symbolic though future duties on other U.S. exports may have more serious consequences.
What are the future implications of the theory in application? WTO's decision may force two countries to reach an acceptable compromise. U.S. and China have deep economic ties, thus, both countries cannot afford long-term tensions. WTO will investigate whether any country violated the rules of international trade such as selling below-cost and excessive duties that violate the spirit of free trade.
Personal Reflection It is possible that Chinese companies may actually be enjoying very low production costs due to economies of scale as well as easy access to rare-earth materials. U.S. might have imposed tariffs but they could backfire because U.S. companies see China as one of the countries where the future growth opportunities lie. Chinese duties will not hurt U.S. automakers since most of their production takes place in the country but Chinese government could target other U.S. manufacturers who pursue exports as their primary strategy in international markets.
Reference
Qi, Stefanie, Vanessa Fuhrmans and Jeff Bennett. U.S.-China Trade Spat Escalates to Autos. 15 December 2011. 26 May 2012 <http://online.wsj.com/article/SB10001424052970204026804577097962928196218.html>.
Stuck with your Article Review?
Get in touch with one of our experts for instant help!
Messenger
Live chat
Time is precious
don't waste it!
Get instant essay
writing help!
Plagiarism-free
guarantee
Privacy
guarantee
Secure
checkout
Money back
guarantee
Get a Free E-Book ($50 in value)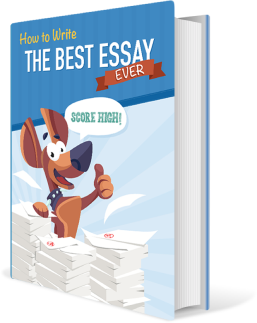 How To Write The Best Essay Ever!