Transportation System Issue, Essay Example
Pages: 6
Words: 1648
Essay
This Essay was written by one of our professional writers.

You are free to use it as an inspiration or a source for your own work.
Please consider a transportation system whose intent is to move a single FEU of clothing from Montreal, PQ, Canada to Virginia, Illinois, US.
The transport of cargo from Montreal to Illinois can be achieved through the trucking industry.  By taking ON-401W, a truck could make the trip in around fifteen hours of travel time.  The 1675 Mile trip could, therefore, be undertaken by a single truck.  However, in undertaking this shipment, the transporter would face various concerns on the way to their destination.  The distance that must be travelled necessitates stops that can pose a risk to the security of the shipment itself.  This form of transportation, therefore, poses various significant risks in regards to the ability to effectively and safely provide their services.  These risks present aspects of transportation that involve technology and security and the capability of the transportation system to utilize these assets in order to secure their shipments.  In this way, they can ensure the low cost of transportation.
Identify the transportation system issue you consider most significant to this move.
One of the major transportation issues facing the delivery of freight services through truck transportation is the problem of security.The need for drivers to stop and rest as well as the fundamental lack of transportation security services provides opportunity for criminal groups to ascertain specific shipping containers and the best way to intercept and obtain the cargo for themselves.  This presents significant risk in regards to the capacities of these shipping companies and their ability to transport cargo through trucking without fear of loss of their product.  These risks present an underlying concern for the shipment of goods through trucking transportation systems.  Security, therefore, is an essential element that must be understood through the application of prevention techniques.
The capability of preventing these concerns essentially rides on the use of these abilities.  This provides insight into one of the underlying issues in regards to the shipment of goods through trucking services.  This generally occurs due to activities of gangs who sell the materials on the black market.  Criminals obtain these goods and use them to their own advantage, providing further capabilities for them to obtain more products by high jacking shipped goods.  In this way, the lack of regard for these concerns can have the consequences of reduced gains in profits as well as an increase in the culpability of the company in their need for insurance.  This results in an underlying consideration of how these concerns can affect the bottom line in transportation services.
This makes it difficult to provide services to customers and can potentially affect their ability to do business.  The high jacking of shipped goods, therefore, presents one of the underlying concerns regarding the shipping industries capability to efficiently deliver goods.  These thefts often occur in truck stops, where the containers will simply be detached from the main rig and taken on their own.  This presents the main concern of being robbed in regards to the capability of these companies to provide assurance to their customers that these products would be delivered.  Furthermore, these issues provide the need for the establishment of further security measures, which can also add to the overall costs associated with shipping services and the ability to make a profit.
Although security experts have taken many steps, including adding locks and other mechanisms to ensure that the containers would not be stolen, thieves have been able to overcome these with ease.  The rise of availability of various technologies including computerized tracking and other capabilities have led to a new breed of criminals that utilize these assets in order to overcome the ability of experts to prevent the theft of these shipping containers.This presents one of the fundamental concerns in regards to the ability to ship goods through trucking transportation systems. The ability of individuals to access these shipments, therefore, is a concern for their security.  This should be understood in light of the importance that it presents.
Describe why the issue is significant
The main significance of this issue lies in the increased cost of insurance for the shipping operators.  With increased risk of their containers being stolen, these companies see a corresponding rise in the amount that they are charged for insurance.  This can, in turn, cause concern for shipping companies who have to deal with loss of cargo through these modern highway robberies.This provides a fundamental concern for these companies, which must establish effective measures of combating these issues, which can often come with an added cost to them.  These costs, in turn, make it more difficult for them to implement strategies that will effectively prevent further disruption of their supply chain.  This can be potentially hazardous for a company's ability to continue to function.
One of the main concerns in this regard is the rise of use of shipping services alongside increased gang activity while, at the same time, there is a decrease in the availability of law enforcement officers to detain the crimes.  This, in turn, occurs at a time in which the amount of items being shipped is on the rise.  This presents difficulty in regards to mitigating costs that would be associated with shipping goods through trucking methods.  In this way, the primary issue for trucking companies in mitigating concerns for the theft of their shipments is in establishing basic protocols that can help them to be tracked.  This could effectively help to establish a more secure line of shipment.
In implementing specific strategies through the use of technology and the analysis of data, these companies can help to establish a framework for a more effective security strategy.  Furthermore, as technology capabilities of these criminals rise, the risk of these shipping containers being stolen increases.  The more technologically advanced that these criminals have, the easier it is for them to overcome the security measures that are put into place by experts.  These experts are often taken to the extent of their limitations in attempting to overcome these issues in a cost effective way.This creates a difficulty in trucking company's capabilities in preventing the onset of cost in relation to the prevention of these events.  Effective approaches to these issues are, therefore, important in preventing costs.
Describe an approach to resolve this issue. Provide some narrative as to how the approach will resolve the issue
In order to lower the costs of insurance, the application of new technologies that will allow these risks to be mitigated is necessary.  As the capabilities of these criminals continues to increase, the needs of security experts to apply similarly advanced technologies become more important.  In applying more advanced measures, these companies can, therefore, present ways in which the risks of having goods stolen via standard trucking routes mitigated to the point at which their insurance costs are able to be reduced. This presents the need to overview the basic ways in which these concerns can be reduced.  By doing so, these costs can be alleviated based on the establishment of basic security measures.
One effective way that the cost of shipping can be mitigated through a reduced risks of theft is by electronic tracking via tags.  By incorporating tracking chips with shipments, companies can not only obtain important data that allows them to track and ship packages with a greater efficiency, but can also help them to locate potentially high jacked shipping containers, including FEUs.  In this way, if a driver stops a truck stop in order to rest, and their cargo is stolen, then it can be tracked by a central surveillance unit, which can either inform the driver or the local law enforcement.  This can help to reduce the amount of goods that are stolen on these shipping routes.
This allows tracking of the routes of these packages, and any deviations can be quickly and accurately identified.  The ability to do this provides alleviation of security risks that can help to effectively reduce the cost of insurance for shipping.  This is one essential way in which an increase in technological capabilities can help shipping companies in reducing the associated costs of these transportation systems.  In applying these basic methods of tracking the shipments being made by their trucks, companies can create a more secure transportation system that also has the added benefit of reducing costs associated with theft.  In this way, increasing security measures is an effective strategy in alleviating the threat of security problems.
Remote locking and unlocking technologies could also help to alleviate these concerns.  In this sense, the containers would not even be able to be opened without necessary clearance from either personal identification or through the necessary protocols from a central office.  This could help to mitigate the potential risks of internal theft as well.  Through tracking these basic protocols, companies can develop ways that provide better standards for security and mitigate concern for risk.  By automating these systems, the ability to track exactly where and when shipments were opened or transferred can help to provide insight into the movement of shipped goods.  For instance, if these goods were stolen, it could make it more difficult for the thieves to get to them, giving time for any tracking information to lead back to them.
In a similar way, the use of biometric identification technologies, such as fingerprint, eye, or voice recognition, could also provide relief from these concerns.  This could potentially alleviate concerns regarding the ability for anybody to gain access to containers that have been shipped.  In this, way potential costs associated with security risk can be better managed through the application of effective technologies.In applying these capabilities the amount of individuals that are able to gain access to these shipments can be limited, effectively reducing the risk of criminal intervention, which would have the end result of reducing the associated costs of security for shipments.  This is an important aspect of transportation security, which comes into effect when establishing measures to mitigate the theft of goods when utilizing trucking methods for shipping.
Time is precious
don't waste it!
Get instant essay
writing help!
Plagiarism-free
guarantee
Privacy
guarantee
Secure
checkout
Money back
guarantee
Get a Free E-Book ($50 in value)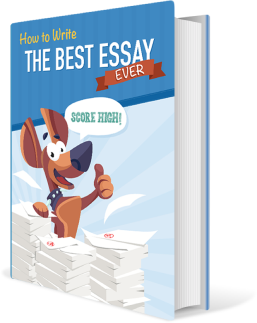 How To Write The Best Essay Ever!