Typhoid Marry Mallon, Case Study Example
This Case Study was written by one of our professional writers.

You are free to use it as an inspiration or a source for your own work.
She immigrated to the United States of American fifteen years later to work as a cook. A typhoid outbreak took place at a household where Mary Mallon had been working in Oyster Bay, Long Island in 1906. Dr. George Soper is one of the well-known hygienic professional engineer, was hired by the owner of the house in order to analyze the pandemic. Soper found out a cook that had been recently 7 hired disappeared after the outbreak. Further investigation into Mallon's career revealed that 7 out of the 8 houses she had been hired at had an outbreak of typhoid fever. Doctor Soper's investigation revealed that that even though she was healthy, and was acting as what is known as a 'healthy carrier'. She was spreading a deadly disease by carrying it.
"In an effort to discover the truth, Soper followed Mary's trail for months. Several months later, there was a typhoid fever eruption on Park Avenue; Soper tried to communicate with Mary" (Soper, 1939). Dr. Soper resorted to reporting her to the health official when she refused to cooperate. A female doctor, Josephine Baker, was sent by the Board of Health to speak with her. Although her first attempt wasn't successful, Dr. Baker was able to bring a raging Mary Mallon to Willard Parker Hospital on her second try. Mallon was verified for typhoid germs and the outcome revealed that she has positive for typhoid bacilli. Mallon stayed at the hospital until 1907 when she was exiled to North Brother Island. The public needed to be protected and further knowledge of healthy carriers was required; therefore, the Board of Health acted reasonably.
In my opinion according to that time, it was not injustice to exile Mary for the safety of people. Typhoid didn't have a cure before the mid 1900s therefore it was a greatly feared disease. This was the Board's original reason for isolating Mallon. Chills, weakness, stomach pains and death are amongst the symptoms of typhoid fever (Leavitt 27). Generally spread by consuming food or water that is contaminated, typhoid stays in the system until the bacilli are disposed or the person dies. It is vital to keep in mind that Mary Mallon was exiled only after the tests proved she was carrying typhoid. While Mallon was staying at Riverside Hospital on North Brother Island, the residing physician Dr. Fred Westmoreland, explained that "the decision took by the Health Department to put her in infectious hospital and just isolate her from the public" (Leavitt 33). Westmoreland further declared in 1909 that, "A bacteriological examination revealed the fact that fully thirty percent of the bacteria voided with the feces were of typhoid bacilli" (Leavitt 33).The Board of Health isolated Mallon because they believe that she was a felt she was a risk to the public because she was contagious and had the means of transferring typhoid bacillus to anyone that ate food prepared by her.
Mary Mallon isolation was justified by the Board of Health due to the fact that she considered a carrier of the disease and additionally there had been no instances which can refer to which made depending on the semi precise laws a requisite. Section 1170 which is the greater new York charter law which can only apprehended Mary , said, "Said board may remove … any person sick with any contagious, pestilential or infectious disease" (Leavitt, ). Numerous individuals were not agree with the policy legitimacy due to the fact that they realize that she does not revealed any symptoms of typhoid fever because she did not show up any symptoms.
I realize that Mary would be responsible of the rules and regulations, even though she did not reveal any kind of signs of typhoid fever but she is still a carrier of the disease which is very contagious and she became a threat. Furthermore, Mary did not have any signs of typhoid fever which means she is not sick but on the other hand she was very infectious and also ended up being more hazardous due to the fact that her job is a cook. Mary infection is a great risk which is very important factor in the Board of Health's decision to deport her to the North Brother Island.
Trauma of this disease is not the main key and reason for Board officials to deport Mary Mallon; they did not believe that Mary could voluntarily kowtow according to their will because she was in the denial. Mary's job was as cook and she did that job for 8 years in very wealthy houses. She was earning really good living and she did not want to ruin her career. Due to her headstrong behavior, Mary was initially exiled. According to Dr. Bake r, when she got isolated in the Riverside Hospital, because she was behaving very badly which led her to doom. Her aggressive behavior towards health officials' convinced them that she is a threat in more than one way.
In 1910 Charles Chapin reached to a decision that exiling Mary was very tough and also unfair (Mason, 1909). "Isolation was found not to be required if certain hygienic precautions were taken, as Rosenau's textbook states, It is not required to imprison the bacillus carrier; it is enough to restrict the activities of such an individual" (Leavitt 65).
"However, various people claim that it was barbarous to expatriate Mary and also utilize her as a inflection of what not to do, significantly due to the fact of what occurred in the afterwards instances of Alphonse Cotils, Tony Labella, and "Typhoid John" (Leavitt 93). " a restaurant and bakery owner, Alphonse Cotils, was also the typhoid carrier and he did not follow court orders that applied to every healthy carrier in 1924" (Leavitt 57); he had started to cook once again. Even Alphonse dishonored the limitation that was for him, he was not deported. "Tony Labella was an Italian immigrant who caused over one hundred cases and 5 Fatalities" (Leavitt 57), importantly more than Mary was ever arrested. "Labella who was also the carrier, when Board officials reached to him regarding this matter then could not accept his situation and sought asylum in New Jersey" (Leavitt 61). He infected more than Mary but still Board officials did not see the reason to isolate him.
"In all respects all these examples looks unfair that are related similarly to the Mallon's case, the Board observed various differences: Alphonse a businessman, Tony is an Italian immigrant, and tourists guide which was Typhoid John was not a drain on the economy" (Leavitt 93). The entire Board of Health have known specifically that Alphonse had a lot more to lose compared to Mary; middle class man, he had two businesses, and a family. Even though the initial factor occurs chauvinistic, the Board did not attain their concluding decision to exile Mary because of her gender (Wald, 1997).
"The main reason for the judge delivered for allowing Cotlis' his freedom was, the only object in imposing a prison sentence would definitely be to discourage other typhoid germ carriers from supervising foodstuffs" (Leavitt 94). Mary already had case of germs carrier so there was no reason for Board of Health to separate all the carriers of Typhoid. Her condition was the inflection of what not suppose to be done and what the outcome would be disobeying the law.
The particular Board of Health's decision was fair due to the fact that Mary was actually the particular individual in U.S. of typhoid carrier. Indeed, we could not find any rules and regulations when it comes to the place defining certain procedures for facing healthy carrier of the disease. She was actually reported to be more hazardous due to her healthy appearance, and in addition there was exiled as a result of her epidemic hazard to the public.
Works Cited
Leavitt, Judith Walzer. Typhoid Mary: Captive to the Public's Health. Boston: Beacon P, 1996.
Soper, G. A., (1939), The Discovery Of Typhoid Mary, The British Medical Journal, vol. 1, pp. 37-38. Retrieved from http://www.jstor.org/stable/20301997.
Mason, W. P., (1909), Typhoid Mary, Science, New Series, Vol. 30, No. 760, pp. 117-118.
Retrieved from http://www.jstor.org/stable/1635174. Wald, P. (1997), Cultures and Carriers: "Typhoid Mary" and the Science of Social Control,
Social Text, No. 52/53, Queer Transexions of Race, Nationa and Gender, pp. 181-214. Retrieved from http://www.jstor,org/stable/466739.
Stuck with your Case Study?
Get in touch with one of our experts for instant help!
Messenger
Live chat
Time is precious
don't waste it!
Get instant essay
writing help!
Plagiarism-free
guarantee
Privacy
guarantee
Secure
checkout
Money back
guarantee
Get a Free E-Book ($50 in value)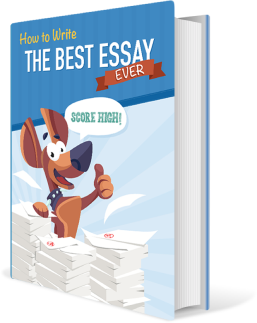 How To Write The Best Essay Ever!