Unnatural Selection, Article Review Example
This Article Review was written by one of our professional writers.

You are free to use it as an inspiration or a source for your own work.
"Unnatural Selection," follows a Beijing journalist as she wades through a sea of men now dominating areas of Asia, India, and even some European regions of the world. As female birth rates plummet, this journalist looks for answers and gives a voice to these quieted women. The idea of selective abortion is investigated more thoroughly as the act of choosing to birth males and not females. As the ratio of women to men decreases, gender roles are subject to change and the potential for a male dominated society in the near future is anticipated (Hvistendahl, 2011). In the early 70's, women in these regions were able to identify the sex of their child while still inside the uterus. With access to this technology, women simply decided, in most cases, whether or not they would birth their unborn child. Interestingly enough, the decision to abort is often made by either the mother or mother-in law (Hvistendahl, 2011). The future impact of this outnumbered female population, may result in a violent – unattractive place to live. Historically, male driven societies have been characterized by the degradation of females resulting in forced marriages, sexual assault, and a blatant disregard for women in general. It seems that even with economic expansion on the rise, these developing countries are reverting back to primitive views with regard to gender roles.
The increased incidence of abortion has created a birthing pattern throughout areas of Asia. Each year, less women are born and even less the following year. Reproduction is no longer the priority; people are looking to further financial capital and economic growth. Korean women who were once averaging 6 children, are now averaging just one. In Taiwan, men are finding it increasingly difficult to find women. These men have become involved in marriage tours; where they travel to neighboring Asian regions and pay for women (Hvistendahl, 2011). It seems that men's needs are not being met as females have become scarce. High sex ratios are said to increase the likelihood of violence and acts of anger. Men of the lower class are often the left without wives; incapable of acquiring the wealth to purchase a wife at bidding wars. Historical references; such as Greek societies serve to accurately portray a society where women are a rarity. A society where men are the preference and women merely exist to produce more men (Hvistendahl, 2011). These sociological constructions within a society create a platform for the future. If the women population continues to decrease as the result of some accepted societal norm, the result will be an unbalanced society of chaos. The incidence of sex trafficking has also sky rocketed in these areas. It seems that these women have adapted to their roles in this modern day society exhibiting behaviors that aren't truly in their nature. On the other hand, some people believe that a diminished female population could have a positive impact in these areas. It is argued that overpopulation has been an ongoing issue since the 1960's and the lack of females could rid the heavily populated homes and communities providing a better quality of overall life (Hvistendahl, 2011). Reducing the rate of overpopulation would likely feed wealth into the economy; less people will experience the financial hardship associated with raising a household full of children.
This is an alarming yet educational source of information for many reasons. Women have just recently established themselves as equals in the work place, at home, physically, sexually and so on. At the forefront of this change, it is curious to find Asian countries are adopting this male dominated trend. On the other hand, in these highly populated regions of the world, many Asian women still maintain the housewife role; cooking, cleaning, etc. It might be possible that a mother wouldn't want her daughter to assume such a primitive role and would rather bring a male into the world. The cognitive behavioral response can be applied to these women. Young American woman have evened the playing field amongst men. While there are certain traits that make women innately different, we are acknowledged. It is hard for me to understand why these Asian women aren't fighting back and taking a stand against this disgusting gender inequality. Given some further thought, I realized that young American women are raised to speak their minds and not expected to adhere to any societal roles as women. My response to this Asian sex abortion and rise of male dominance is an active approach because I was never told otherwise. Growing up, American women could ask questions and disagree without consequence and were often times praised for their bravery. This type of behavior was not part of an Asian woman's upbringing. They don't initiate a fight or flight response rather exhibit a learned helplessness that helps them to survive in the conditions of their society.
References
Anderson, M. (2010, August). Your DNA, Decoded. Sky Magazine, 3.
Hvistendahl, M. (2011). Unnatural selection: Choosing boys over girls, and the Consequences of a world full of men. New York: Public Affairs.
Stuck with your Article Review?
Get in touch with one of our experts for instant help!
Messenger
Live chat
Time is precious
don't waste it!
Get instant essay
writing help!
Plagiarism-free
guarantee
Privacy
guarantee
Secure
checkout
Money back
guarantee
Get a Free E-Book ($50 in value)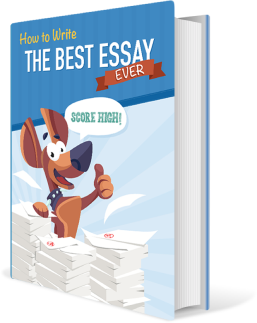 How To Write The Best Essay Ever!