Home
/
Research Proposal
/
Using RFID to Collect Patient Online Data in Hospital, Research Proposal Example
Using RFID to Collect Patient Online Data in Hospital, Research Proposal Example
This Research Proposal was written by one of our professional writers.

You are free to use it as an inspiration or a source for your own work.
Introduction
Healthcare industry experiences continuous improvement and development to ensure delivery of quality care. At the same time, hospitals continue to receive patients with different health issues such as blood pressure and heart related problems that require a monitoring system. A lot of time is usually wasted while organization as well as social issues that improve on health delivery and patient satisfaction are important issues that need to be considered in health care institutions. Nursing efficiency, improving patient safety, and quality of treatments are critical issues that healthcare organizations try to address. Hospitals rely on Information Technology (IT) that provides efficiency for healthcare professionals to address these challenges. The application of RFID is an innovative technology that is used to recognize blood pressure, heart rate and other factors and when patient goes to the doctor room these information is send directly to his system. The RFID is a wristband type of a tracking device that displays automatically the phase of the patient. RFID offers a high degree of transparency, enhances patient flow,  reduction of intermittent communication and the patient waiting time leading to improvements in patient as well as staff satisfaction. This paper posits to analyze the application of information technology to address the many problems affecting the health care industry with particular interest on Radio frequency identification, RFID.
Several solutions have been offered to address various management challenges in hospitals to ensure that customers obtain better services (Hohberger, 209-213). Initially, nurses used traditional methods to monitor and record valuable information of patient. However, the devices had many challenges including less accuracy, time wastage, and manual recording. Researchers have developed alternative solutions to reduce these issues (Ashar, Binita S. & Ann 2305-2307). RFID technology has been useful to hospitals in streamlining processes and making them more secure (Hao Y, & Foster, 27–56). It helps to perform several operations in healthcare material identification, device identification, equipment identification, patient identification and information transmission (Ashar, Binita S. & Ann 2305-2307). This technology makes it possible to check personal vital information stored in the memory (Hohberger, 209-213). Radio frequency identification (RFID) has been useful for anomaly detection system of many patients (Pickering, Shimbo, & Hass, 2368–2374). A tag containing a temperature sensor is connected to the body of the patient, which gathers data relating to patient's temperature that is sent wirelessly to the RFID reader (Li et al. 193-202). The reader obtains all information about the number of patients, and every patient has a distinctive ID to identify each other patients(Hao Y, & Foster, 27–56). Microcontroller attached to the reader helps to process information concerning the patients (Pickering, Shimbo, & Hass, 2368–2374).
In addition to personal information, there are other 6 factors that are tested by the wristband. They are body Temperature, Heart Rate, Blood Pressure, Blood Test (CBS), Body Sugar and Cholesterol Test. The available technology can efficiently be used for this type of data which can be transmitted from RFID to the doctor system after analyzing it in the electronic wristband.
Data with the information and ID of the patient is sent to the database for analysis and documentation (Pickering, Shimbo, & Hass, 2368–2374). The system is able to analyze the received data to identify underlying abnormalities. The hardware containing the reader should provide a proposed algorithm to perform in real life and test the actual data ((Van der, Remko, Piet  & Monique, 372-383). Information collected from the patient can be sent to the database for analysis, enabling doctors to provide quality treatment based on results
Conclusion
Increasing demand for quality care requires healthcare organizations to implement various strategies of achieving the objective. Many hospitals use IT because of its benefits including nursing efficiency and improved patient safety. Radio frequency identification is a useful technology to hospitals, enabling them to perform various operations such as patient identification. It helps to monitor and determine body temperature, blood pressure, and heart rate of the patient. This technology also analyzes relevant patient data and transfers them to a system where doctors have access.
Works cited
Ashar, Binita S. & Ann Ferriter. "Radiofrequency identification technology in health care: benefits and potential risks." Jama 298.19 (2007): 2305-2307.
Hao Y, & Foster, R. Wireless body sensor networks for health-monitoring applications. Phys Meas. 2008;29: R27–R56.
Hohberger, Clive, et al. "Applying radio-frequency identification (RFID) technology in transfusion medicine." Biologicals 40.3 (2012): 209-213.
Li, Suhong, et al. "Radio frequency identification technology: applications, technical challenges and strategies." Sensor Review 26.3 (2006): 193-202.
Pickering TG, Shimbo D, & Hass D. Ambulatory blood-pressure monitoring. N Engl J Med. 2006;354:2368–2374.
Van der Togt, Remko, Piet Bakker & Monique, Jaspers, WM. "A framework for performance and data quality assessment of Radio Frequency IDentification (RFID) systems in health care settings." Journal of Biomedical Informatics 44.2 (2011): 372-383.
Stuck with your Research Proposal?
Get in touch with one of our experts for instant help!
Messenger
Live chat
Time is precious
don't waste it!
Get instant essay
writing help!
Plagiarism-free
guarantee
Privacy
guarantee
Secure
checkout
Money back
guarantee
Get a Free E-Book ($50 in value)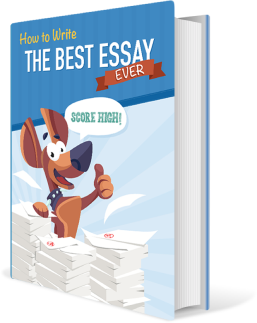 How To Write The Best Essay Ever!