Home
/
Book Review
/
White Flight: Atlanta and the Making of Modern Conservatism, Book Review Example
White Flight: Atlanta and the Making of Modern Conservatism, Book Review Example
This Book Review was written by one of our professional writers.

You are free to use it as an inspiration or a source for your own work.
The American South has always been full of excitement, whether good or bad, it has stood as an out of ordinary region. One of the most exciting of them all is the city of Atlanta in Georgia and this is where Kevin Kruse takes the reader to re-evaluate the city atmosphere in post World War II era until the 1970s. Atlanta, as any other city in the United States was facing the national problem of race and segregation and Atlanta was no exception with being in the state of ambivalence. Kruse begins his overall analysis of Atlanta starting from the times when William Berry Hartsfield who became a mayor in 1937 and stayed until his retirement in 1962. Hartsfield, explains Kruse, was the person who coined the nickname for Atlanta, "the City Too Busy to Hate" (26). The overall attempt to have a diverse and multiracial city in Georgia ultimately failed. Consequently white flight, the relocation (or the flight of white Caucasians) to suburbs came about. This was not only a plain movement, but also a new form of conservatism. This had turned into a political issue which at the time was about the Civil Rights movement. The book successfully looks at the recent events of that timeframe and its transformation of southern politics.
According to Kruse, the struggles were not only focused on broadly the city but also by communities on the streets composed of whites and African-Americans, former vehemently rejecting any new Civil Rights movements and the latter wishing to be integrated into a normal community. Kruse explains, that this skirmishes took place at publish organizations as well, such as at the churches where the whites desperately wanted to keep their church traditional with it original people. Hartsfield, in this particular issue too, did his best to intervene and try to calm down both sides, but alas, it was fruitless.
Many whites were very much interested at keeping their neighborhoods united, and not divided up into individual levels where they would ultimately fail. They knew, however, that the new phenomena of real estate market boom worked more or less on individual basis; and fairly enough, in the beginning Atlanta whites got firmly united and vehemently opposed black "encroachment." The only way out of this, whites concluded, was to have a deep and firm investment to affirm their middle class status in Atlanta. This is why, many whites were lost in ambiguity whether or not to sell their home which would not only affect their own lives, but also the lives of all the other white individuals in the neighborhood. This also effected the school system, which were at one point all-white schools and have suddenly turned into an integrated schools. In addition, this also effected (quite negatively) on local businesses, Kruse explains. One business owner, for instance, the author explains on chapter seven of the book, Maddox, believed that " the private property rights gave him the freedom to run his establishment however he saw fit (196). Indeed, Maddox was a segregationist.
Many whites came to see the integration as an ultimate end of their freedom of association, rights to properties, etc. Though it is widely believed that the fight was more or less
relevant to class and structure, one could argue, quite convincingly that race played a huge role in something more than that, and that was the formation of Republican conservatism that at one point was leaning more towards Democratic Party. and it would create the Republican conservative South. Though this integration of white mindset was established, the white community in Atlanta lost the overall battle against segregation and by 1980s most schools and neighborhoods had majority African-Americans. Simultaneously though, poverty came to rule the city in a steady way. Few corporations were devoted to staying and preserving the new community of Atlanta. As Kruse explains in the beginning, "as head of the Coca-Cola Company, Woodruff controlled the city's pride and joy…" (27). And this had not stopped there; the whites were successful to redefining the meaning of free market society and including their racial fears within that sphere. Whites, therefore, created a new suburbia for themselves and, as it would later be known, they'd gain much power not only on local level but also in national level too. Nixon, for instance had ran into trouble many times with this part of South. It had turned into a political battle where Nixon wanted to empathize with the whites but did not want to degrade what America now stood for and that was freedom and integration.
All in all, White Flight successfully scrutinizes one of the most important and economically crucial cities of America- Atlanta. It speaks of full rights, conservative fears, economic and real estate ambiguities, etc. Kruse, successfully touches on all of these sensitive aspects of social and economic life and re-evaluates them. In particular, this book was successful in depicting the new form of Republican ideology that had risen after what whites considered an obstacle to their future- integration; he considers whether the integration had in any way relevant to the development of Atlanta.
Stuck with your Book Review?
Get in touch with one of our experts for instant help!
Messenger
Live chat
Time is precious
don't waste it!
Get instant essay
writing help!
Plagiarism-free
guarantee
Privacy
guarantee
Secure
checkout
Money back
guarantee
Get a Free E-Book ($50 in value)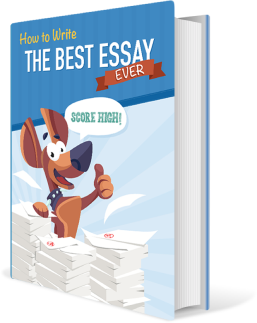 How To Write The Best Essay Ever!