Women in Literature, Article Critique Example
This Article Critique was written by one of our professional writers.

You are free to use it as an inspiration or a source for your own work.
The inherent duality in Barber's poem makes it difficult to truly understand how this woman actually perceives her own gender, because it is defined by her only by comparisons and perceptions of others. For example, there is a blatant sense that a woman must grow into a "witch" as she loses the beauty of youth, but this is set aside as an idea created by male poets, who do not see that gray hair is only gray hair. What occurs, then, is that this male viewpoint is accepted as a reality of the world, even as the poet asserts the truth. The truth, it seems, changes nothing. What matters more is that young and old women are locked in a perpetual conflict because of it. Each as a role to play, and each role exists only in this universe defined by men. This being the case, both are simultaneously defended and disparaged by the poet. The "witch" is only what a woman must grow into, which translates to greater insight with the regrettable loss of beauty; the young girl, while beautiful, is also a prisoner of both the adoration of men and the hatred of her own sex.
The symbolism of the mirror is overt and very traditional. Basically, and introduced from the beginning of the poem, it is a "window" on the expanse of gender, time, and perception through which the poet can see. At the same time, it represents a deeply introspective peering into herself, triggered by the shock of seeing herself as old. These reasons, however, are less meaningful than the fact that the mirror seems to allow for a kind of gender isolation. In seeing herself in the glass, the poet is then free to address all members of her sex in this common arena, where all women take the time to judge what will be judged by others.
The form of the poem, while classical in structure and cadence, is nonetheless strange. It is an interior monologue, directed to and emerging from itself; as the poem addresses issues of womanhood, then, it is also a discourse between all women. Most notably, the form "switches" voice, in a sense. From pragmatically speculating on truth and reality regarding the way men see women, the poet turns to occupying the mind of the challenged, young girl. This is highly effective, in that the entire scope of female feeling, both enjoying beauty and lamenting it, is presented. Moreover, as the reader knows the real voice belongs only to the poet, there is a sense of total comprehension revealed, and of one woman's complete understanding of this facet of women's lives.
If these poems share a common element, it seems to be more of a courageous reflection than an actual advocacy. More exactly, these are not feminist rebukes against men, or even attacks on the weaknesses of women in being submissive to men. They "ask" more than they assert, and this is true even of the more direct, "The Lady's Resolve." The poem is certainly saying that women are guilty of promoting the foolishness of men that keeps them weak and superficial. At the same time, there is a powerful suggestion that other possibilities, and more important ones, are at play. On one level, the poem's conclusion implies that women debase themselves in catering to male expectations. At the same time, the warning is ambiguous; is it only to protect her "virtue" that a woman should shun such games, or is it that playing them disgraces the true essence of womanhood, which lies apart from masculine conceptions of female "virtue"? This is the suggestion I find most compelling, and likely to be the poet's intent.
Stuck with your Article Critique?
Get in touch with one of our experts for instant help!
Messenger
Live chat
Time is precious
don't waste it!
Get instant essay
writing help!
Plagiarism-free
guarantee
Privacy
guarantee
Secure
checkout
Money back
guarantee
Get a Free E-Book ($50 in value)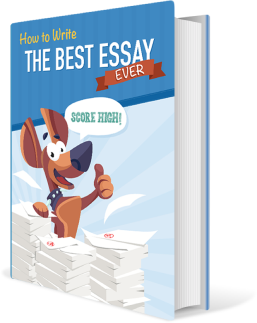 How To Write The Best Essay Ever!