Home
/
Article Critique
/
Academic Achievement and School Success Behavior, Article Critique Example
Academic Achievement and School Success Behavior, Article Critique Example
This Article Critique was written by one of our professional writers.

You are free to use it as an inspiration or a source for your own work.
Summary
The journal article 'helping students improve academic achievement and school success behavior' by Brigman and Campbell focuses on school counseling systems and how they affect student's performance, both academic and social. The research tries to establish if there is significant positive correlation between counseling services and student's performance in schools that should warrant the existence of School counselors.
Brigman and Campbell cite a lot of previous work done by Fairchild, Otwell, Shechtman, Whiston and Sexton (Brigman & Campbell, 2003, p.91). This previous literature seems to show evidence of how counseling can improve students' success. However, they still don't succeed in showing strong evidence of accountability from school counselors to student performance. In order to prove that school counseling can positively impact student performance, the authors use a SSS (Student Success Skills) model.
The authors' primary aim was to increase their research outcomes significantly since previous literature seemed to present limited evidence of counseling impact on students' success. In to achieve this, they boosted the counselors' confidence in the study by limiting their scope of engagement, and also presenting them with previous studies promising results based on the SSS model. The study manages to prove that the school counselor intervention can lead to students' social and academic success, but under several constrained assumptions. That is if the students' social and self-management skills improve through counseling, then the student's academic skills also improves (Brigman & Campbell, 2003, p.96).
Evaluation of the Conclusion
R-squared for both the math and reading test stand at approximately 0.6, and there is a higher standard deviation in academic performance in the treatment group compared to the control group. This means that the experiment was successful in showing significance. However, data analytics can provide more insight on areas of counseling and intervention that can optimize students' success behavior while minimizing costs.
Recommendation
The authors recommended by authors is for school counselors to limit their scope of guidance intervention on three levels. These are social, cognitive and self-management skills. Most tabulated research have indicated a positivecorrelation between these skills and academic success. Moreover, if school counselors can record and present their achievements, they will easily get funding and support from parents and school administrators.
Application
Based on the SSS model, if school counselors can solely focus on improving self-management and social skills, in groups and classroom interventions, then the students' chance of achieving academic success are significantly increased.This is obviously under the assumption that social and self-management factors outside the school are negligible.
Summary
Avoiding counseling has been attributed to several psychological factors. According to Vogel, Wester, and Larson, the effects distress can be quite severe if someone resorts to seeking alternative treatment instead seeking professional counseling. This is based on Dubow, Lovko, & Kausch findings. The entire journal article mainly uses other research and literature materials results to arrive at a conclusion.
Some of the avoidance factors that contribute to counseling avoidance are; treatment fears, social stigma, fear of emotion, self-disclosure and anticipated utility and risk. Due to the negative perception of the public regarding inpatient counseling, individuals tend to avoid seeking professional help. This can be because they fear to be labeled as 'crazy' by those close them. In addition, treatment fears, which is can be described as the fear of interaction with the 'mental health professionals', is also seen as considerable factor contributing towards counseling avoidance. Treatment fear is quite common among students struggling with academics (Vogel et al., 2007, p.411).
Moreover, students with low self-esteem and weaker social support from close friends will tend to be reluctant to seek guidance counseling. The article further discusses demographic factors the influence individual decision to seek counseling. For instance, Vessey and Howard's findings show that college students are more likely to seek counseling as opposed to individuals above 30 years of age. However, individuals with strong cultural backgrounds, with families that often resist counseling, are much more likely to avoid counseling even when it is necessary.
Evaluation of the Conclusion
Vogel, Wester, and Larson are prudent enough to mention that their research is not conclusive since it is based on recent findings that span only two decades back. However, there is need to provide more socially acceptable and education material that will reduce fear of seeking counseling. There seems to limited data to be used to establish the real cause of 'fear' towards counseling, both statistically and theoretically. This is because the same individuals that are avoiding counseling are also the source of data to be used for the research.
Recommendation
Guidance counseling offices can come up with a reward system that encourages people to attend and complete counseling. In addition, branding counseling services as coaching or consultation services reduces the negative perception the public has on counseling (Vogel et al., 2007, p.419).
Application
In general, several high school and college students are more likely to seek counseling regarding their academics in comparison to their social life. Therefore, academic counseling for students can be used as platform for improving social norms and also synergistically changing the students' attitude towards other counseling services apart from academics.
References
Brigman, G., & Campbell, C. (December 01, 2003). Helping Students Improve Academic Achievement and School Success Behavior. Professional School Counseling, 7, 2, 91-98.
Vogel, D. L., Wester, S. R., & Larson, L. M. (December 07, 2007). Avoidance of Counseling: Psychological Factors that Inhibit Seeking Help. Journal of Counseling & Development, 85, 4, 410-422.
Stuck with your Article Critique?
Get in touch with one of our experts for instant help!
Messenger
Live chat
Time is precious
don't waste it!
Get instant essay
writing help!
Plagiarism-free
guarantee
Privacy
guarantee
Secure
checkout
Money back
guarantee
Get a Free E-Book ($50 in value)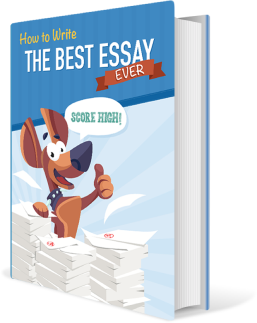 How To Write The Best Essay Ever!