An Autobiographical Narrative, Application Essay Example
This Application Essay was written by one of our professional writers.

You are free to use it as an inspiration or a source for your own work.
On the surface, it may seem like I am the type of person who has never had to face any type of hardship throughout life. I am extremely blessed with a go-getter attitude and an amazing support system. There is no doubt that I am on the right path to success. However, even as a 22-year old college graduate and former "sorority girl", I too have experienced loss, disappointments and challenges. Overcoming these difficulties is what makes a person strong yet humble, and my heartbreaks and joys have molded me into the person who I am today and who I strive to be. Now I am ready to take that next step in higher education to continue to better myself.
So, to formally introduce myself, my name is Stacie Cason. A girl from Small Town, USA. I have a goal to make a difference in the lives of others. This goal essentially defines my attitude and my approach to life. To my family, I am their social butterfly. If they were writing this, they would probably say, "Stacie has never met a stranger in her life." My close friends might say, "Stacie is our free therapist and sometimes more honest than we would like!" I deeply value the relationships I have with the people in my life. The experiences I have had with the people in my life is what directly lead me to wanting to achieve my dream of becoming a counselor. It goes without saying that I am a lover of people, and I want to help those in need who are struggling during difficult and hard times. We all experience difficulties at one point or another, and sometimes people need a lift to get through those hard times. I am confident that I was born to be a "lifter".
I am a child of divorce. My parents divorced when I was only five, and it is really all I have ever known. Many people have a complicated and confusing family life, and I guess I can say that I am no different. I am from a blended family, so I learned early on how to successfully navigate and adjust to the changes that came my way. I am my parent's only child, but my three half siblings and I were all raised together. Blended families are complicated and sometimes the confusion leaves a lasting effect on everyone involved. I know that with my educational background in psychology and the first-hand knowledge growing up in a non-traditional family that I could help someone going through similar life changes. I would like to help and comfort families going through marital problems or those who have decided that divorce is the only option. I believe that for those who are willing and asking for help that I could provide proper guidance in their adjustment to help lead to a healthy and happy future.
Another aspect of counseling that hits close to home with me is grief counseling. The week of my fifteenth birthday, a close friend of mine of 10 years went missing. She was in a boating accident on a river with five other people and the boat capsized. My friend Hannah and one other person on the boat went missing. Divers and cops surrounded the river in their search efforts. After days of searching, they finally found the other passenger, but my Hannah was never to be found. I had never knows sadness that way until then. There was so much anger and confusion. Why did something so horrible happen to someone so beautiful inside? She was so young. Her family and our close friends were in need of understanding and closure. I was hurting, but the pain of losing a child, a sister must be unimaginable. I was determined to help them through this any way I could, and because of this, the relationship I have to this day with her family is closer than I could have ever imagined. The love we have shared has helped us all cope with this incredibly horrible and sad situation.
At that age, I was not sure how to feel or even what to think. Part of me knew that she was gone, but it still left me thinking about her future—our future. She would never get to experience the feeling of being in love, going to college, getting married, having children, watching her children grow. She would never get to experience her life. I was angry. Another part of me would just push it all away—convincing myself she had just moved away or was just lost somewhere waiting to be found. Of course I knew this wasn't the truth. But it did make me feel better, and it did give me some desperately needed hope. I dealt with this loss for years and never quite accepted it until a similar situation happened to my friend Georgia, and it hit me all over again.
The summer after my freshman year of college another one of my best friends, Georgia, was in a very serious car accident.  She and a co-worker were headed to work one morning when an 18-wheeler ran a stop sign and struck the driver side of the car killing her friend instantly. The wreck put Georgia in neuro ICU for a week and after many prayers and good news from the doctors, her diagnosis took a turn for the worse. They told us she was 99 percent brain dead and would be a vegetable for the rest of her life. We were all traumatized after losing someone we had all thought so much of and were so close to. All I could think was, "I cannot believe this is happening again, why God do you have to take her too?" To say we were all broken about it is an understatement, and even though I was dealing with it my own way, I was so worried about her family and my other two close friends, who Georgia and myself were very close to. The four of us had been inseparable since middle school. People even called us the "fantastic four". We would run around the high school giggling, playing sports, even the occasional skipping of class to eat and buy unnecessary toys from the Dollar General. As we all sat in her hospital room to tell her our goodbyes, the only comfort I found was that I could be there for them. I do not think we have ever spoke about that night since. We held her hand, told her how much we adored her, how she would always be our best friend, and that we were heartbroken, but not angry, that she had to leave us. We all kissed her forehead one last time and told her to save us a spot up there with her.
At Georgia's funeral, I was mourning her and at the same time, I was mourning Hannah. Honestly, I was depressed for a while. I went through so much denial and anger and tried to place blame. In time, I got better and became less depressed about losing my close friends. I realized that Hannah and Georgia would not want me or any of us to dwell on loss. If anything, they would want us to remember the amazing times we shared. I decided to stop feeling sorry for myself and to start helping my loved ones through this the best that I could. I hit a very low point during the grief, and even wanted to drop out of school. But what would that accomplish? Nothing positive, and positivity is what I needed. Hannah and Georgia never got to go to or finish college—I was going to do it for them, as well as myself. Better yet, all of this made me realize what I wanted to do with my education and my experiences. I want to help people. I want to comfort people who are suffering and pull them out of that seemingly endless state of hopelessness.
So here I am. A graduate in psychology writing this narrative, so I can get into graduate school and pursue what I believe I was put on this earth for. Life is crazy and confusing, but in my eyes, everything happens for a reason. It's up to you to decide what you want to do with the hand you are dealt.
Stuck with your Application Essay?
Get in touch with one of our experts for instant help!
Messenger
Live chat
Time is precious
don't waste it!
Get instant essay
writing help!
Plagiarism-free
guarantee
Privacy
guarantee
Secure
checkout
Money back
guarantee
Get a Free E-Book ($50 in value)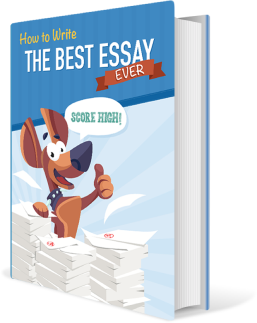 How To Write The Best Essay Ever!